Dead men tell no tales … but Mr. Lynch does
March 4, 2020
While Ms. Hudec's story ended in February of 2015, Assistant Principal for Academics Mr. Sean Lynch's began later that same year.
In 2015, Mr. Lynch's one-and-a-half-year-old daughter was talking with her mother one night when she pointed at the ceiling fan and softly uttered, "He's so sad. He's stuck." Her mother did not know how to respond to the unsettling statements.
If this had been the only instance of the toddler's unusual remarks, the Lynches may have ignored it and moved on. But it wasn't. For the next couple of months, at least once per week, Mr. Lynch's daughter would point and say, "I touch it, please" and ask her parents to lift her nearer the fan.
Due to these recurring experiences, the couple decided to have their house blessed to assure there were no unwelcome forces within. But first they wanted to make sure their decision was "in line with everything the Catholic Church says," Mr. Lynch explained.
Luckily, they had already made plans to invite their parish priest to their house. Over the course of dinner, the Lynches, attempting to be humorous and nonchalant, brought up what had been happening with their daughter. And since the house had never been blessed, their priest agreed to do so then to calm their concerns.
He went through each room, saying prayers and sprinkling holy water. Things seemed to settle down … but then they went awry once more. Only this time, it wasn't just in their daughter's room…
Unsettling occurrences started happening throughout the house. "The lights would flicker a lot, or our children's toys would go off … without anybody ever touching them," Mr. Lynch said. But that's not all.
His wife would continually wake up in the middle of the night thinking Mr. Lynch was moving. But he wasn't. "She said, 'It feels like somebody is sitting on our bed,'" he recalled.
During this time, Mr. Lynch struck up a casual conversation with Dean of Students Ms. Julie Hudec, and somehow it turned to what was happening at home. When he described the eerie occurrences, she told him he had earthbound spirits in his house.
"
The lights would flicker a lot, or our children's toys would go off … without anybody ever touching them."
— Mr. Lynch
Mr. Lynch was doubtful but, when Ms. Hudec told him what had happened to her and how she got help from Mary Ann Winkowski, it sounded convincing. "I'm naturally skeptical, so I don't know if I really believed everything, but I said, 'Yeah, we'll definitely take a look.'"
Ms. Hudec then gave him a book by Mrs. Winkowski that his wife and he both read. After reading Mrs. Winkowski's accounts of releasing trapped spirits from homes, they decided it wouldn't hurt to contact the woman. "The part that we liked about it was the Catholic Diocese [of Cleveland] has used her," Mr. Lynch noted.
Mrs. Lynch briefly explained their situation to Mrs. Winkowski over the phone. Later, she came by the house with her husband to see what was going on. She let the couple know that she has had her gift of conversing with spirits ever since she was a little girl.
Mrs. Winkowski explained what earthbound spirits are and told Mr. Lynch and his wife that there were two of them in their house. Then, although the Lynches had purposefully kept information from her, she described in detail what the spirits had been responsible for in their house.
She proceeded to point out that, at that moment, one of the spirits was sitting on the kitchen table while the other was on the sofa in the living room. Mrs. Lynch nodded as she heard confirmation of what she already knew to be true. Meanwhile, Mr. Lynch, ever cool, calm and reflective, took notes on everything she said Mrs. Winkowski said about the lives of the individuals.
Afterwards, Mrs. Winkowski assisted these two spirits so they were able to "pass through the light." Her husband and she then placed quince seeds above every door frame leading into the house, just as Ms. Hudec had done, to prevent spirits from entering.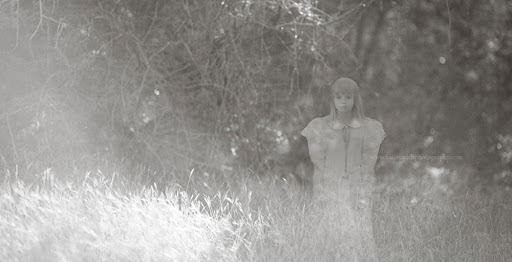 Sometime later, Mr. Lynch's natural skepticism led him on a search through the archives of Cuyahoga County in an attempt to piece together some of the information Mrs. Winkowski had given him. Lo and behold, he was able to find the death certificates of the two individuals whose spirits had been lingering in his house.
"It was to the letter … describing exactly the same conditions [she had given] of who they were, where they lived, the causes of their death, relationships they had," Mr. Lynch said. Both of the individuals were from the area, and one had lived only a couple streets away.
Ever since Mrs. Winkowski's visit, Mr. Lynch's family has not had any more other-worldly situations, like their daughter talking to the fan, lights flickering unnaturally, or toys automating themselves.
"I was skeptical the whole time, and I'm very Catholic," Mr. Lynch said. "I would not have even entertained the notion … of that stuff before meeting [Mrs. Winkowski] and hearing and seeing certain things."
"It was definitely an interesting experience, I will say that," Mr. Lynch added with finality.
---
You may think these tales have ceased to be told, but now the students' stories will unfold … in the next issue of The Pioneer.