The Ignatian Family Teach-In: Rooted in a faith that does justice
December 7, 2016
Thirty-four Walsh students and four adults boarded a bus on November 12 for the Ignatian Family Teach-In for Justice (IFTJ). The event honors the six Jesuits and two companions martyred in El Salvador in 1989. IFTJ meets every November in Washington, D.C., and just celebrated its 19th year.
This year IFTJ hosted over 2,000 people from Jesuit high schools, colleges, and churches from all over the United States and Canada. Chris Kerr, brother of Walsh Jesuit's very own Mr. Andrew Kerr, is the executive director of the Ignatian Solidarity Network (ISN), which hosts the Teach-In.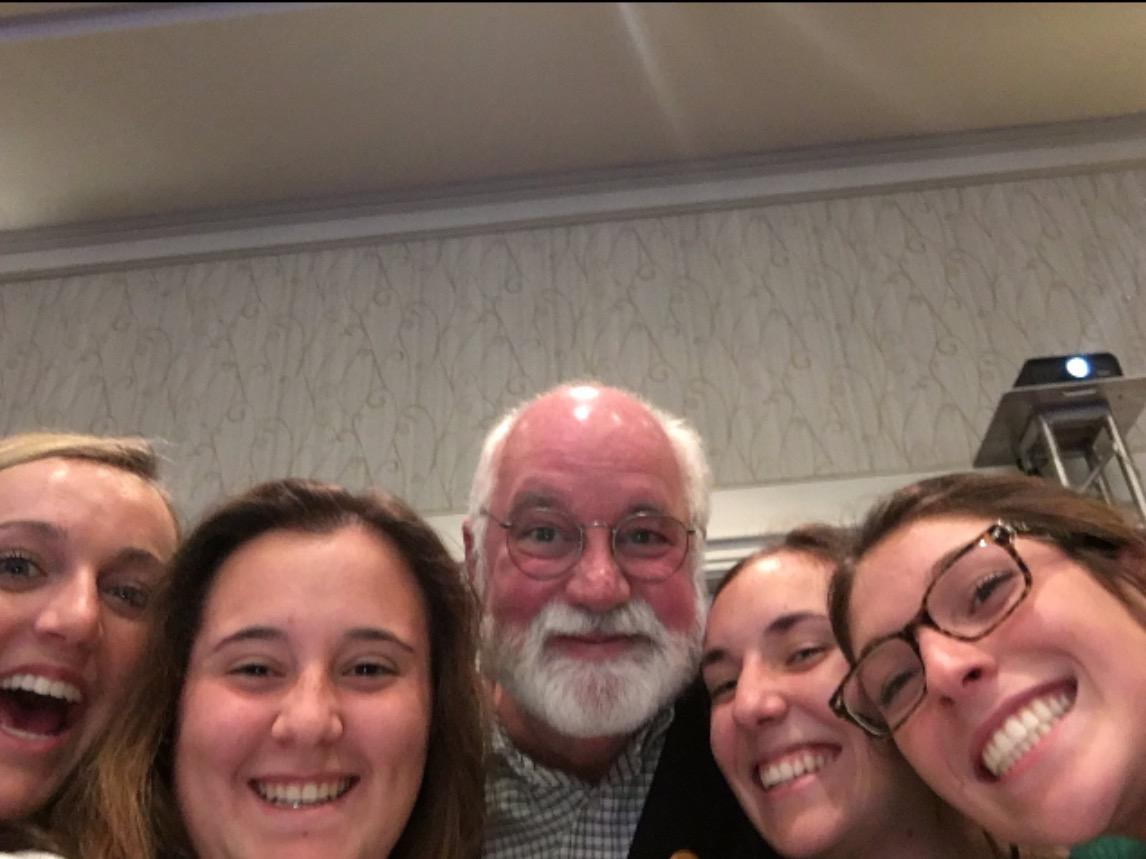 Senior Michael Girard shared his reaction to the experience, saying, "For me the Teach-In has been a place to open myself up to social justice issues everywhere as well as a place to get to know passionate people who want to 'set the world on fire."'
On Saturday and Sunday, IFTJ invites many speakers to a main stage to address the gathering, then participants choose three different breakout sessions to attend. On Monday, everyone from IFTJ meets with their representatives in Congress to advocate for the issues that had been talked about.
Roman Gioglio, another senior, remembered, "I went to a breakout session on the water crisis in Flint, Michigan, because I am interested in the environment. However, it was nothing how I expected it to be. There were so many baffling statistics, and the development of the water crisis was surprising. My lack of understanding about the situation in Flint was embarrassing. Once I completely understood the situation, my thoughts and views changed. This is something that happens frequently at the Teach-In. The students there go from misunderstanding to understanding, and it changes our views on the world."
In 2015 the IFTJ focused on climate change, immigration reform, and Central American policy reform. This year the theme was "mercy in action." Many of the speakers emphasized solidarity with the marginalized. The idea of racial equality was also raised, as almost all of the speakers were deeply upset by the presidential election that occurred days before.
"
My favorite part of the Teach-In is by far all of you young people and your energy. It's inspiring. Put all of these young passionate kids in the same room, and it's incredible. It's like champagne, I swear."
— Fr. James Martin, S.J.
A noted American Jesuit, Fr. Greg Boyle, spoke on the main stage. Many WJ students have read his book Tattoos on the Heart. In 1986 Fr. Boyle was appointed pastor to Dolores Mission Church, the poorest Catholic parish with the highest concentration of gang activity in Los Angeles. He witnessed the horrible impact gang violence had on that community. He came up with a novel and controversial idea: to treat gang members as human beings. This led him to create a non-profit organization called Homeboy Industries which educates and employs former gang members seeking a better life.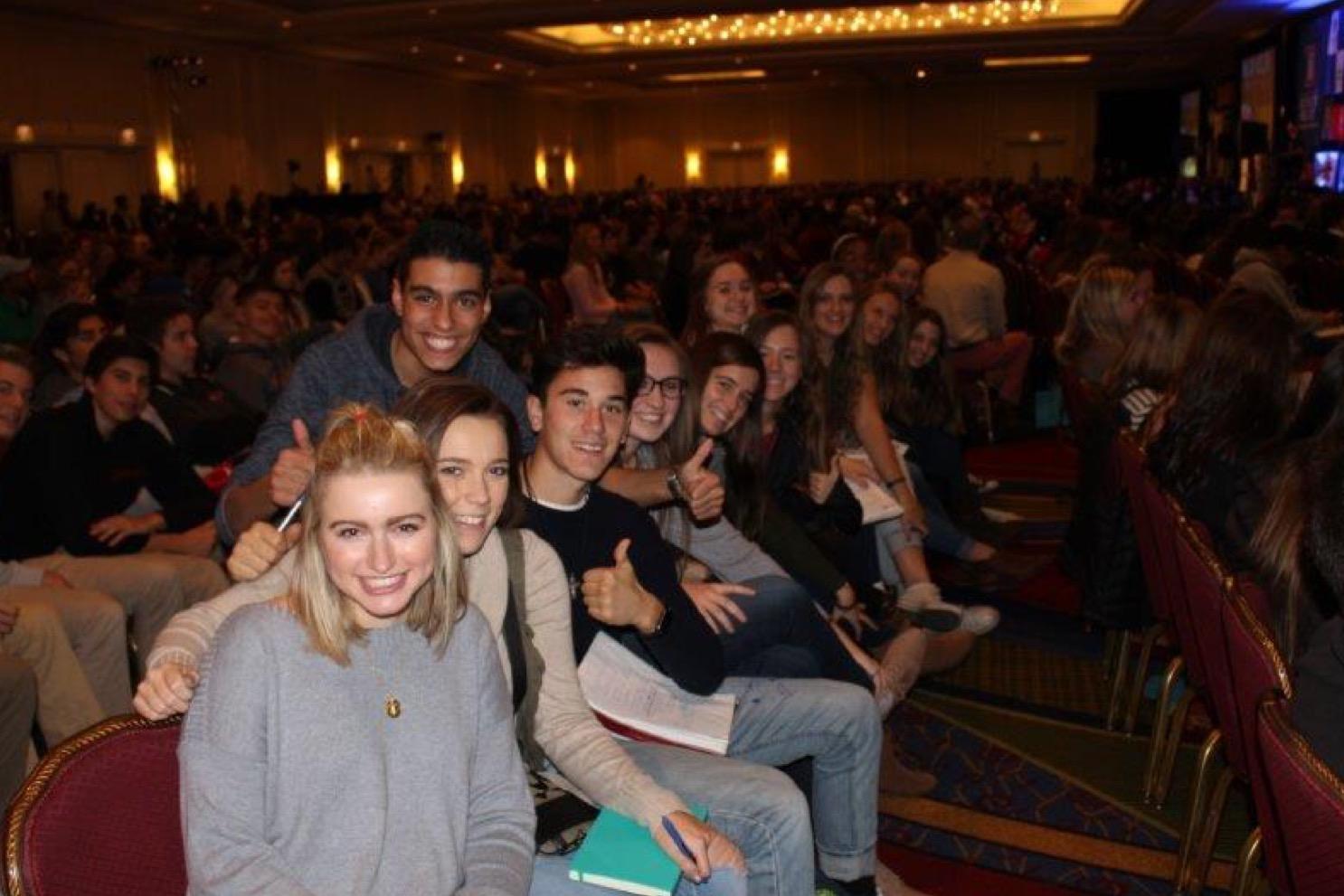 Fr. Boyle repeatedly challenges society, asking, "How do we obliterate the illusion that we are separate, and how do we get to that place where we stand against forgetting that we belong to each other?" He also urges us to "stand in awe at what the poor have to carry rather than in judgment with how they carry it."
Senior Grace Shisler was moved by what she heard. She recalled, "Fr. Boyle emphasizes one's ability to see themselves in kinship with the marginalized. He reminds us that we cannot have the 'us and them' mindset. We are all one, and we are all in need of healing. Our brokenness connects us."
Another highly respected Jesuit, Fr. James Martin, also spoke at IFTJ. Theology students are familiar with his book The Jesuit Guide to (Almost) Everything: A Spirituality for Real Life. Fr. Martin is known for being a humorous and approachable priest. He has made many appearances on The Colbert Report and is a contributing editor to America Magazine.
This year Fr. Martin focused on Jesus and his humanity during his breakout session. He cited events from the Gospel and emphasized how relatable Jesus is. He mentioned how Jesus made jokes, felt lust, got sick, etc. He talked about what it means to pray to someone who really understands us. Because Jesus walked in our shoes, he understands our struggles.
In an exclusive Pioneer interview, Fr. Martin identified his favorite part of the Ignatian Family Teach-in for Justice. He responded eagerly with his legendary James Martin charm: "My favorite part of the Teach-In is by far all of you young people and your energy. It's inspiring. Put all of these young passionate kids in the same room, and it's incredible. It's like champagne, I swear."