Fr. Carr: The man behind the collar
Another model of servant leadership comes to Walsh Jesuit
October 20, 2017
On a brisk morning at the Pine Ridge Indian Reservation, Fr. Mark Carr, SJ was shocked to find a herd of grazing cattle that had overtaken the Red Cloud Indian School's football field and campus. Luckily, the ranchers who owned the cattle soon arrived to wrangle their livestock back to where they belonged.
At the time, Fr. Carr was a theology teacher at Red Cloud, a relatively small Jesuit school in southwestern South Dakota. The rural, rattlesnake-riddled region has a struggling agricultural economy, so the idea of a private school may seem foolhardy. But ambitious fundraising allows the school to maintain tuition at $100 or $200 per family. The school instills native Lakota and Catholic values in their pupils.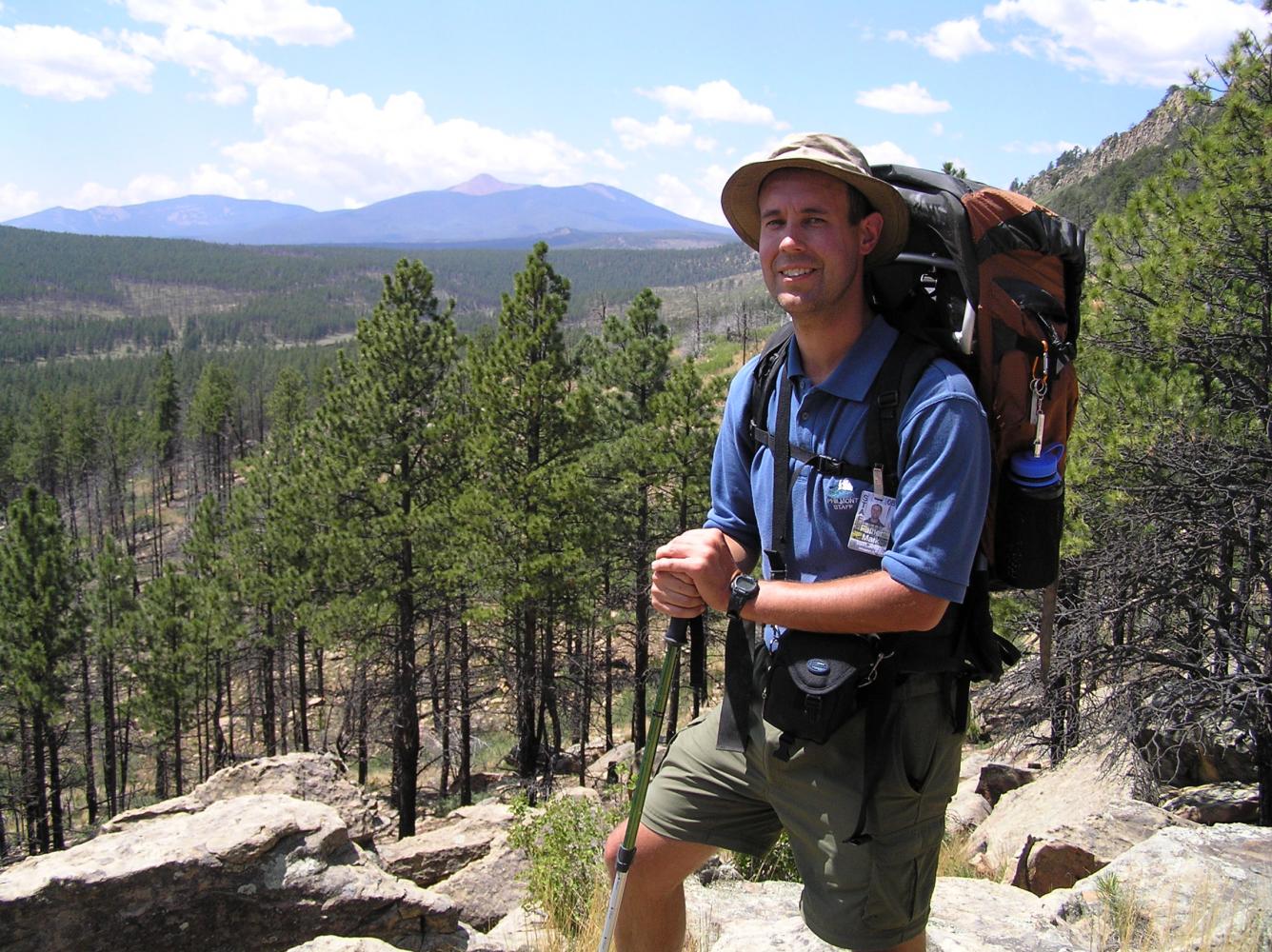 After his time at Red Cloud, Fr. Carr went on to earn his Masters of Education from Harvard University, to complete his tertianship in Dublin, Ireland, and to become the assistant principal at Marquette University High School. After five years there, Fr. Carr rose to the position of Socius (Latin for "friend" or "companion"), serving as the Assistant Provincial and helping govern the Wisconsin Province of the Society of Jesus [or Jesuits].
When his term as Socius was about to end, the president of Walsh Jesuit, Mr. Ertle, reached out to Fr. Carr and invited him to consider joining the WJ community. A search committee had been assembled after Mr. Hassman announced his intention to step down as principal after the 2016-2017 school year. The committee consisted of staff, faculty and parents as well as representatives from the board of trustees . After deliberation, the committee released its recommendation to hire Fr. Carr as the next principal.
The chair of the committee, Mr. Sistek, noted, "Fr. Carr comes with excellent leadership credentials…[he] is very well versed in secondary education." And it is true. His resumé is incredible, but how will a man who has climbed so high in the Jesuit ranks find his place at Walsh Jesuit?
In fact, he already has. Organizing "Jane's Blue Apron Barbecue," Fr. Carr playfully teased Mrs. Rafferty for her mealtime ritual of putting on a blue apron. The barbecue hosted about 40 faculty and staff members in the grassy area outside Mrs. Walker's art classroom. "He wants people who work here to have fun together," noted Mrs. Rafferty, recalling the relaxed atmosphere at the gathering.
A few weeks later, Fr. Carr hosted a "Pre-Homecoming" get-together at the Jesuit residence where he had another chance to flex his culinary muscles. Referencing Fr. Carr's Wisconsin background, Fr. Paul O'Connor explained, "[He] enjoys cooking, especially brats, … [but] he is slowly becoming a Clevelander." And it goes without saying that Fr. Carr is quickly becoming a WJ Warrior.
His affinity for nature matches his love for bringing people together. His quiet, thoughtful nature attracts this "outdoors guy," as Fr. Styles coined him, to the peaceful trails of the Cuyahoga Valley National Park. "I try to get out to the national park every other week," said Fr. Carr, an Eagle Scout and former Boy Scout Chaplain of the Milwaukee Archdiocese.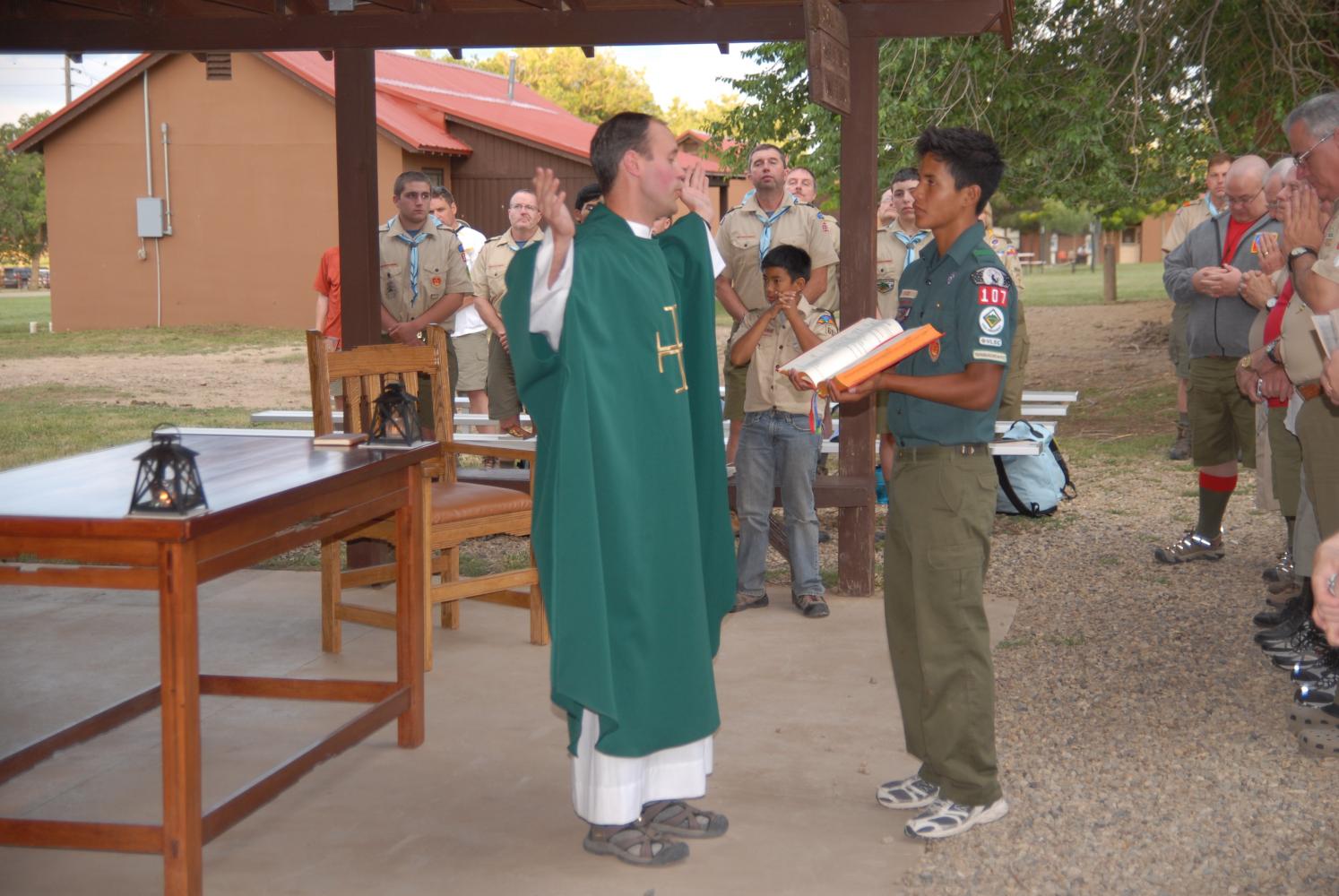 Fr. Carr's demeanor is reason enough to gravitate toward him. "He is a very patient man and has a very calm and reassuring manner," said Mr. Sistek, "extremely well organized but thoughtful." Similarly, Mrs. Rafferty described him as a quiet man who likes "watching as things unfold." Fr. Carr himself said that "a major role of a new principal is listening."
Devoted to the Jesuit mission of doing things "for the greater glory of God," Fr. Carr has put his skills to work at a refugee camp in Malta, an island nation in the Mediterranean Sea. He taught and served as campus minister on a Native American reservation, and he worked under the top Jesuit in the Midwest. In regards to his work ethic, Fr. Styles noted that "whatever he does, he really works at it to do it well." His countless experiences and hard-working character make Fr. Carr the ideal Jesuit, a servant leader.