Show choir makes WJ history
Harmony Gold places first at Alliance
"I was both confident and unsure how the competition would go, because the general feeling in everyone was uncertainty. But I still felt we could do well or even win!" said assistant lighting director Ben Stapleton, a junior.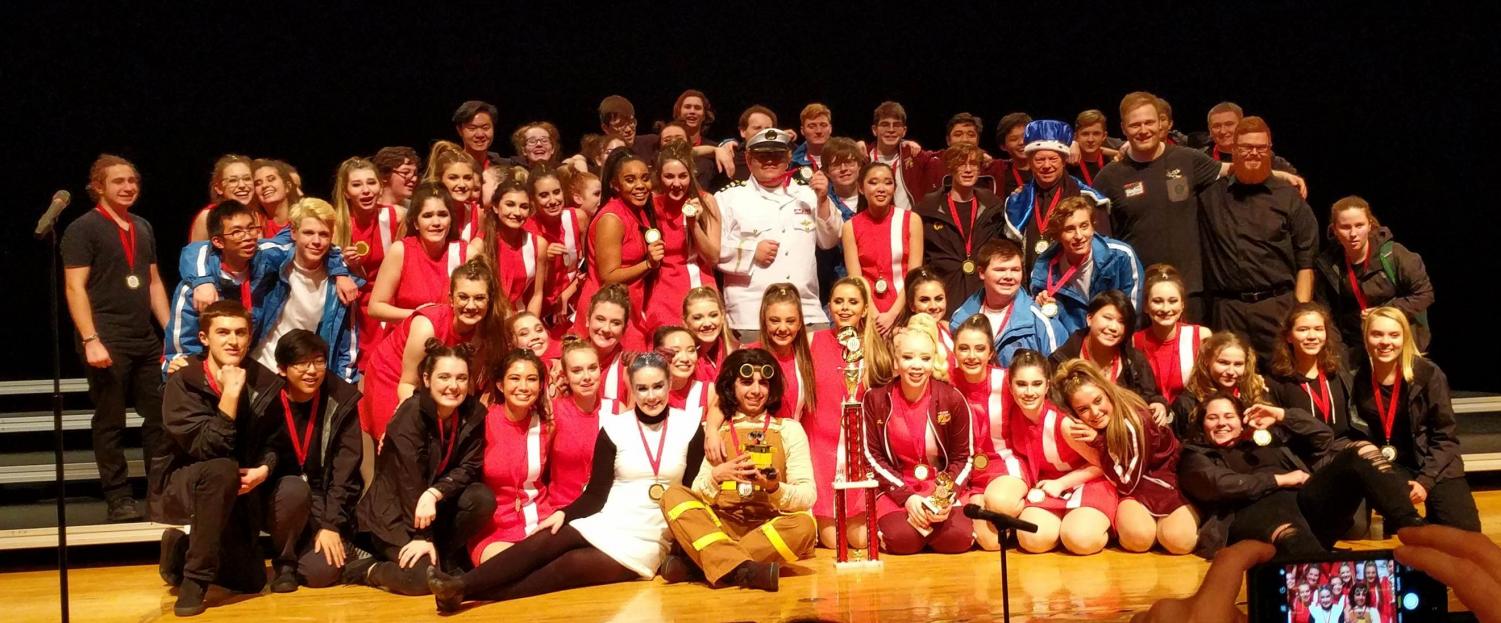 Performing at 9 a.m. in Alliance, Ohio, on January 11 presented a daunting task for the performers, combo, tech crew, and directors of Walsh Jesuit's Harmony Gold Show Choir when they opened the competition as the first performing group. It was early, and the theater felt desolate.
After their initial performance, the entire cast of performers, as instructed by the student leaders, worked on perfecting their vocals. Senior Margo Tipping commented, "In my opinion, our productive rehearsal was one of the main reasons we won grand champs."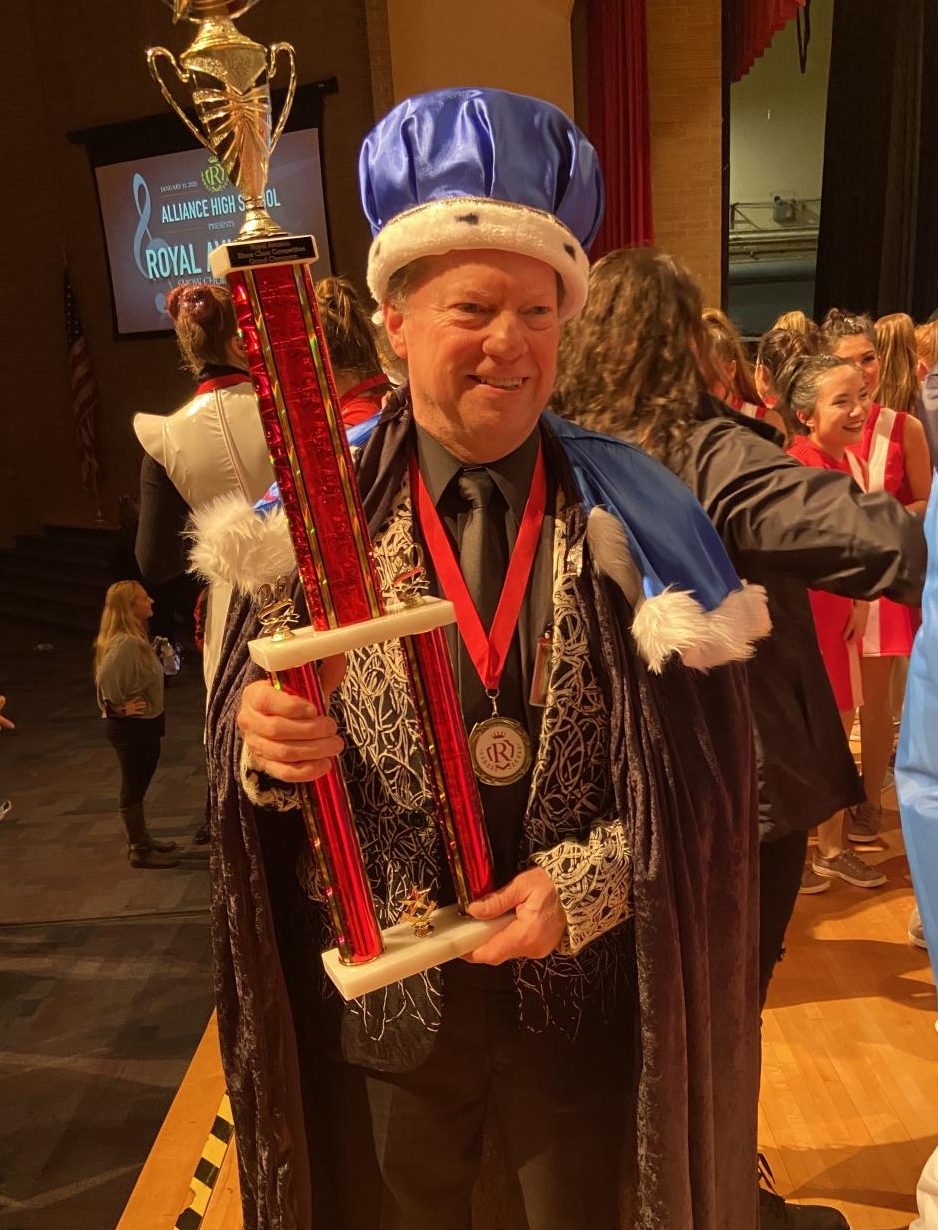 Nine other schools competed at Alliance, and five were selected to move forward to finals, including Walsh Jesuit. Based on the judges' scores after their preliminary performance, Harmony Gold was projected to place fourth against the other five finalists.
Following the announcement of the finalists, Ani Bruno, '21, said, "When we made it into finals, I didn't really know what to expect because it my first year in show choir. I was excited to perform again with my friends and show the crowd how much we've improved since the show in the morning."
The final performances came and went, and Harmony Gold's anticipation grew as the judges' prepared their final scores for the award ceremony.
To their joyous surprise, not only did Walsh Jesuit win for best vocals, they brought home the Grand Champion trophy.
Keezy Allen, '21, stated, "It immediately shocked me that we won best vocals because we were really pushing ourselves that day, especially over our vocals. To get best vocals at our first competition was an 'oh wow' moment."
Junior tech crew member Allie Stark said, "I was so proud of how we performed that I didn't even care where we placed… When we found out that we had won grand champions, it was unreal. I didn't even believe it. Everyone rushed to the stage and, by that point, I was sobbing."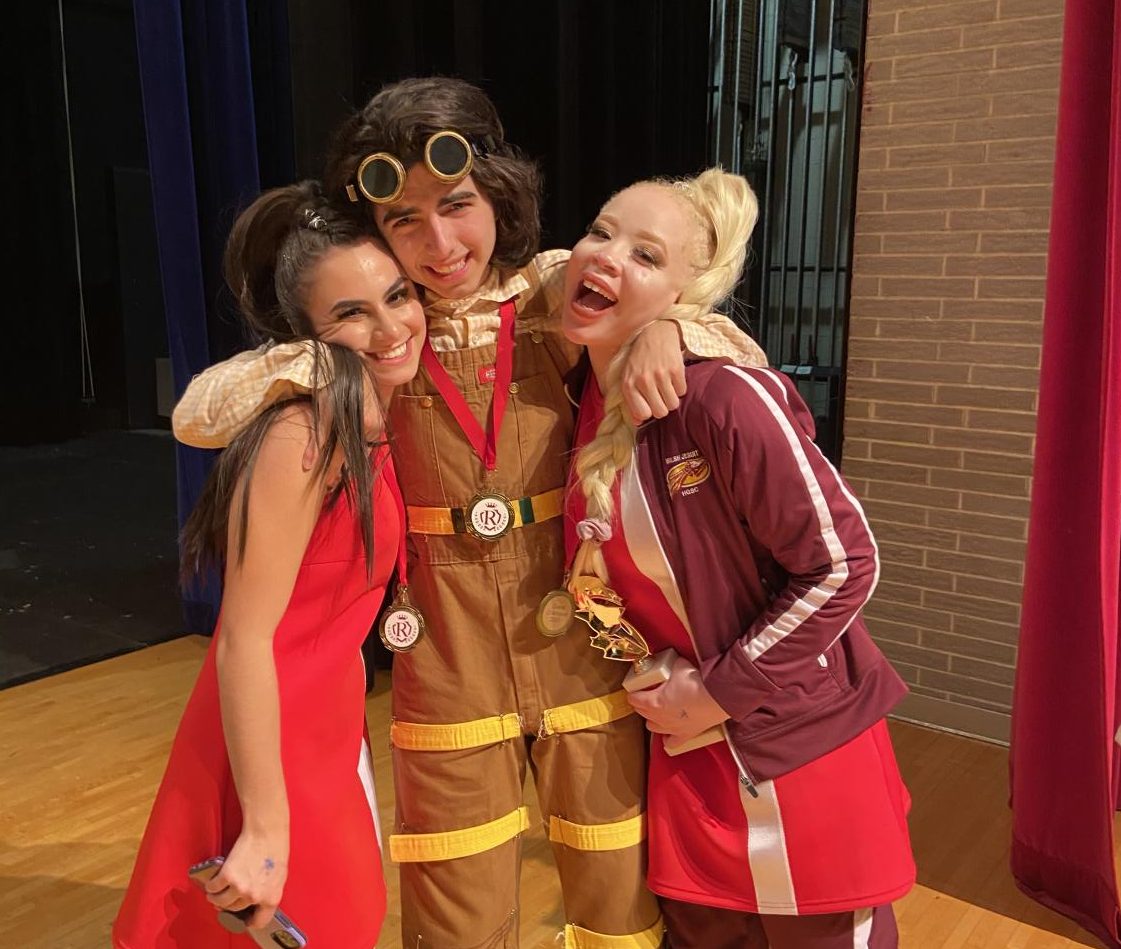 The win at Alliance's competition marks the first time in Walsh history that Harmony Gold has won Grand Champion.
Four-year combo member Sarah Eckman reflected, "I've watched the choir grow and improve for the past four years, and there was no better feeling than holding that trophy with my best friends and knowing that we made it happen together through our hard work and passion."
This past weekend, February 2, thirteen choirs from around the Midwest came to Walsh Jesuit to compete in Harmony Gold's 4th Annual Great Lakes Invitational. Hosted by all members of Harmony Gold and parent/student volunteers, Walsh does not compete in the competition but welcomes the old and new choirs to WJ.