Pandemic challenges athletic seasons
Over the years, Walsh Jesuit's athletic teams have faced formidable opponents from across the state and beyond. They have done a lot of winning, taking home the fourth most championship trophies in Ohio history. However, this season has introduced a new kind of opponent to the Warriors: a global pandemic and its corresponding challenges that have forced each of the teams to alter their day-to-day approach to their season.
Although girls tennis may seem like a sport that involves little to no contact, their season has been hit in a big way. According to sophomore Rachel McHale, many games have been cancelled, including some on the very same day that the match was scheduled to be played. Rachel stated that it is hard to be mentally prepared for a match with the prospect of cancellations looming.
Another sport with relatively little contact, cross country, has also seen a long-time tradition lose out to COVID-19: the famous meet at McQuaid Jesuit High School in Rochester, NY. The event has been around for over half a century and usually brings in about 250 teams.
Robbie Cramer, a senior, was clearly disappointed to miss out on the beloved tradition his senior year. He said McQuaid was "the pinnacle of our season when the team really comes together, and missing it definitely put a damper on the season" and the trip offered "an adventure away from Ohio." He added that the team missed out on its best bonding experience of the year, a five-hour bus ride that they would looked forward to all season.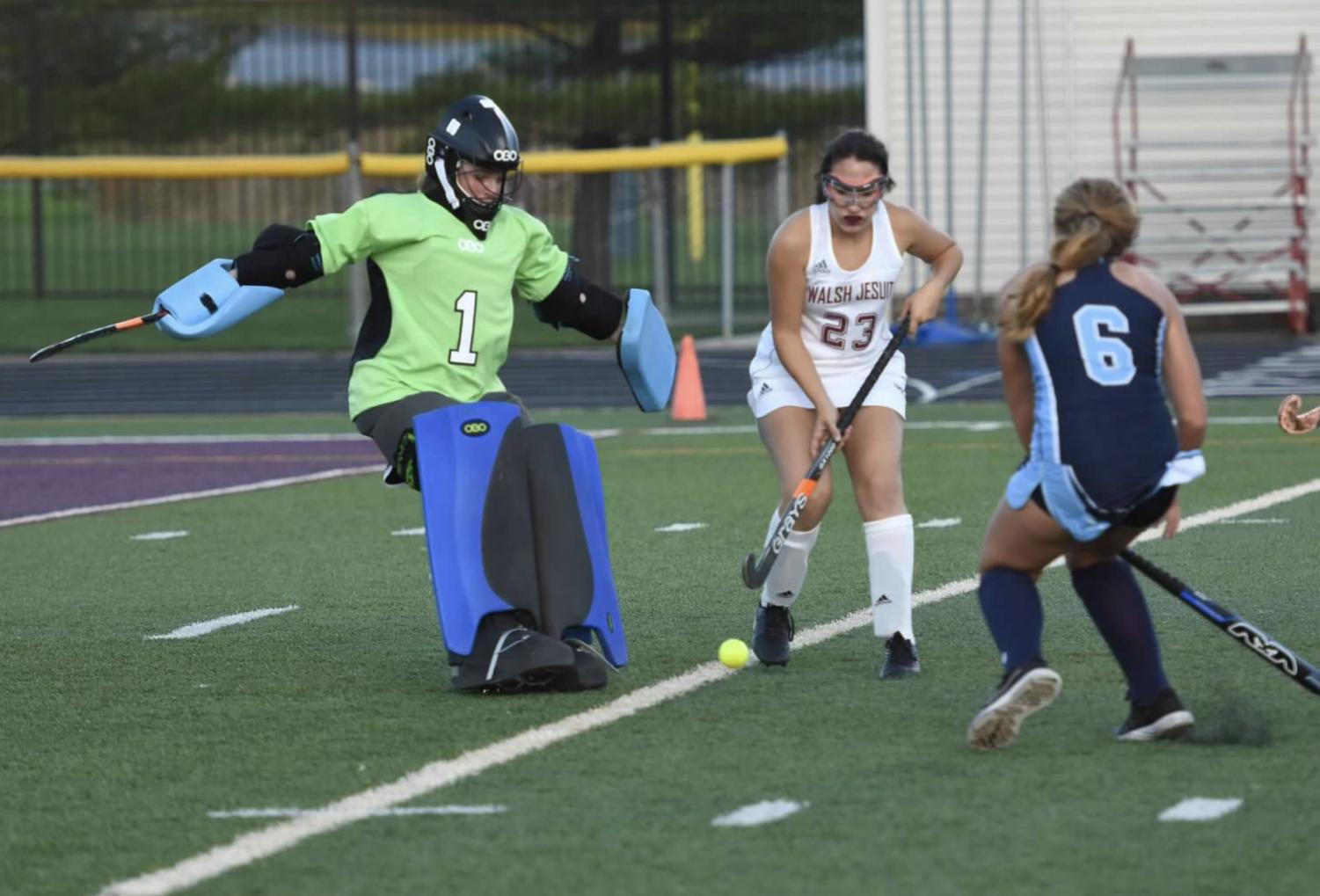 Girls volleyball also experienced the loss of competition and possibly some important opportunities for scouting with the cancellation of many tournaments. Those events bring many people together with packed, energized crowds that are obviously not allowed under current restrictions.
Senior middle hitter Ashley Brobbey said that, while they have definitely missed out on rowdy spectators, they have adapted by having their bench yell as loudly as possible during games. She also noted that, while she is not planning on continuing her volleyball career into college, her teammates have definitely lost out on scouting opportunities, since before scouts could show up to the aforementioned tournaments and take notes on the impressive spikes, hits, and blocks of multiple players on multiple teams in one sitting.
The football Warriors have enjoyed an unprecedented season, with a winning percentage higher than any team that any current student has seen during their time at Walsh. When asked if the pandemic has had anything to do with their success, Assistant Coach Turner said, "The team has played with a sense of urgency and purpose because any play could be the last of the season." The end of the season would also mark the end of the WJ careers of the Class of 2021.
One key senior on the team is wide receiver Dom Grguric, or "Big Play Dom," as WJBN play-by-play announcer Jeff Lansky calls him. Dom sids that the biggest change has been not getting any large reactions from a raucous student section after the team makes a big play, of which they have made many this season.
"
The team has played with a sense of urgency and purpose because any play could be the last of the season."
— Assistant Coach Turner
Noting the mostly empty bleachers, senior cheerleader Bella Caston compared the atmosphere to "cheering a JV game again" due to the small number of spectators to cheer to.
The relatively new field hockey team is enjoying one of their best seasons so far despite this tumultuous time. Both the mens and womens golf seasons have progressed with minimal changes, as have those of mens and womens soccer.
However, across all sports, one big loss has been the ultimate sign of respect and sportsmanship: the handshake. This long-held tradition from little league to the pros has been set aside this year due to the obvious problems with physical contact.
All WJ Warriors are resilient, and we will defeat this invisible opponent just like we have so many others. And we will come out stronger than ever.
View Comments (1)