Questions continue over Warrior mascot's fate
Washington Redskins? Gone. University of North Dakota Fighting Sioux? Gone. Canal Winchester (Ohio) High School Indians? Gone. Given recent concerns about appropriation of Indigenous Peoples' names and depictions, many wonder what will happen to the Walsh Jesuit Warrior and its associated symbols, such as the profile of a Native American and arrow.
Carly Rockwell graduated with the Walsh Jesuit Class of 2006, but her murals of Native American "warriors" still stand on the walls of the school today. They are located in the stairwells and depict Native Americans with headdresses adorned with Walsh's familiar maroon and gold. In a Zoom presentation which was open to all students near the end of January, Carly made this request and aptly entitled her presentation: "Please paint over my murals."
Clearly, many people, including the creator of the artwork, find depictions like those in the murals troubling from a social justice perspective and would rather not see them on a daily basis. Theology teacher Mr. Adam Green, '03, who attended the presentation, said it was "well thought-out and personal" and called it "a great way for a young alumna to have an impact on the school."
In the same presentation, Walsh Jesuit's president, Mr. Karl Ertle, said, "We are continuing to remove the Native American iconography… and designing a statement of what a warrior is." The Warrior name will be staying for now. But, as the mascot changes, so will the décor of the school, as the Warrior is so often displayed within the school's facilities. It is also displayed on school clothing, sports gear, and other items.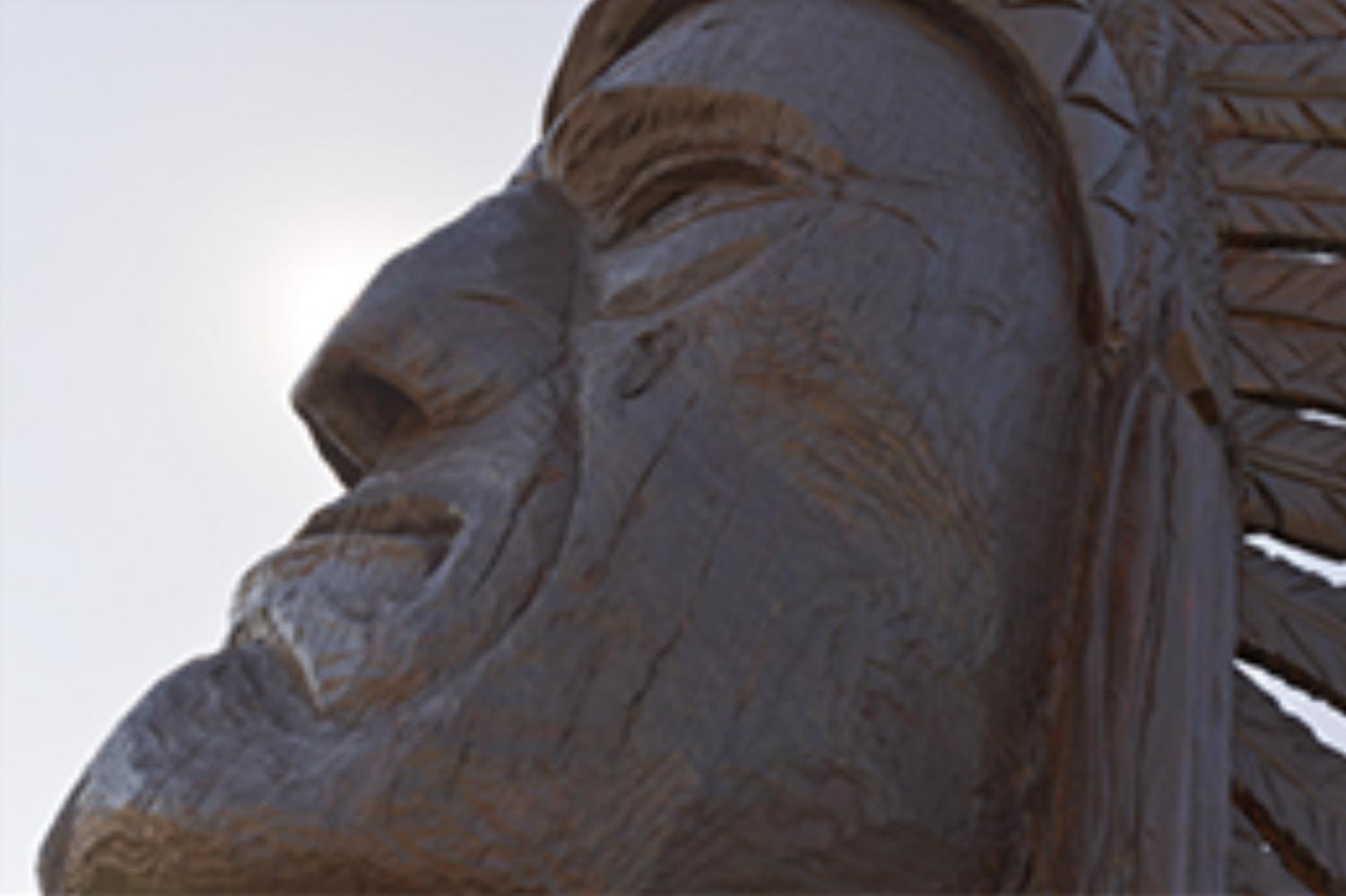 As for student opinion on the issue, in a survey of thirty students, 10 said they supported the change, 13 did not support it, and 7 claimed that they were indifferent. Of the arguments supporting the change, many said that the time had come, since the various professional and school teams are moving in another direction. Those who do support the Warrior say that it has a rich history and tradition and so should be kept.
Since the logo is changing, there will be many opinions on what the new one should be. Junior Maggie McCartney had an interesting idea: "It could be a Roman warrior, which would work well with the many Latin mottos that the school uses." Senior Nate Salata offered a more concise but still interesting idea of a shield.
The school will be seeking ideas from all members of the WJ community. Since student input will also be factored into the decision, the question we will have to answer is: What does the word "warrior" mean to us?
Leave a Comment