Pope Francis visits Iraq as a "pilgrim for peace"
In a historic gesture, Pope Francis (a Jesuit) flew to Baghdad, Iraq, on March 5, marking the first time a pope ever visited the predominantly Muslim nation which is also home to Christians, Yazidis and other religious minorities. Christians can trace their presence back to the 1st century CE, making theirs one of the oldest religions in the country.
"The religious, cultural and ethnic diversity that has been a hallmark of Iraqi society for millennia is a precious resource on which to draw, not an obstacle to be eliminated," Francis said, according to a recent WorldView newsletter excerpt in the Washington Post.
The pope was referring to the conflicts that have plagued Iraq for centuries, resulting in the deaths and displacement of people of many faiths. The Christian community, which numbered 1.5 million 20 years ago, has been reduced to fewer than 250,000 today. According to bbc.com, in 2019 the archbishop of Erbil noted that "Iraq's Christians now faced extinction after 1,400 years of persecution."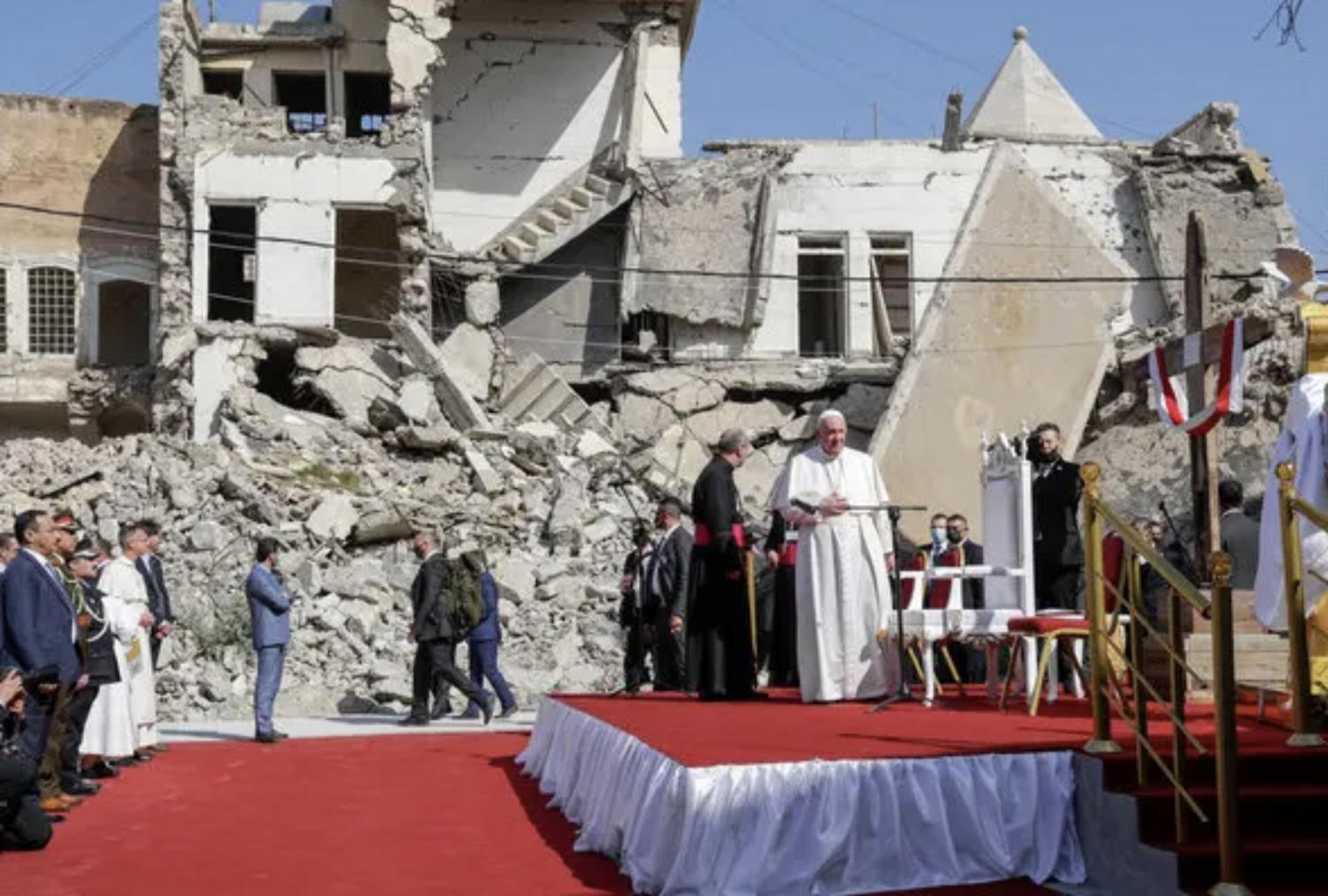 To emphasize his solidarity with suffering Christians, Francis visited the cathedral of Our Lady of Salvation, the site of siege and murder, and the restored Church of the Immaculate Conception, which had been burned by ISIS rebels.
"How cruel it is that this country, the cradle of civilization, should have been afflicted by so barbarous a blow, with ancient places of worship destroyed and many thousands of people – Muslims, Christians, Yazidis and others – forcibly displaced or killed," Pope Francis said. 
He added, "Today, however, we reaffirm our conviction that fraternity is more durable than fratricide, that hope is more powerful than hatred, that peace is more powerful than war," according to bbc.com.
Also of historic significance, the pope met with Iraq's 90-year-old Grand Ayatollah Ali al-Sistani, "Iraq's top Shi'ite Muslim cleric who is one of the most important figures in Shi'ite Islam, both within Iraq and beyond." The ayatollah rarely meets with anyone but spoke with Pope Francis for almost an hour, according to Reuters.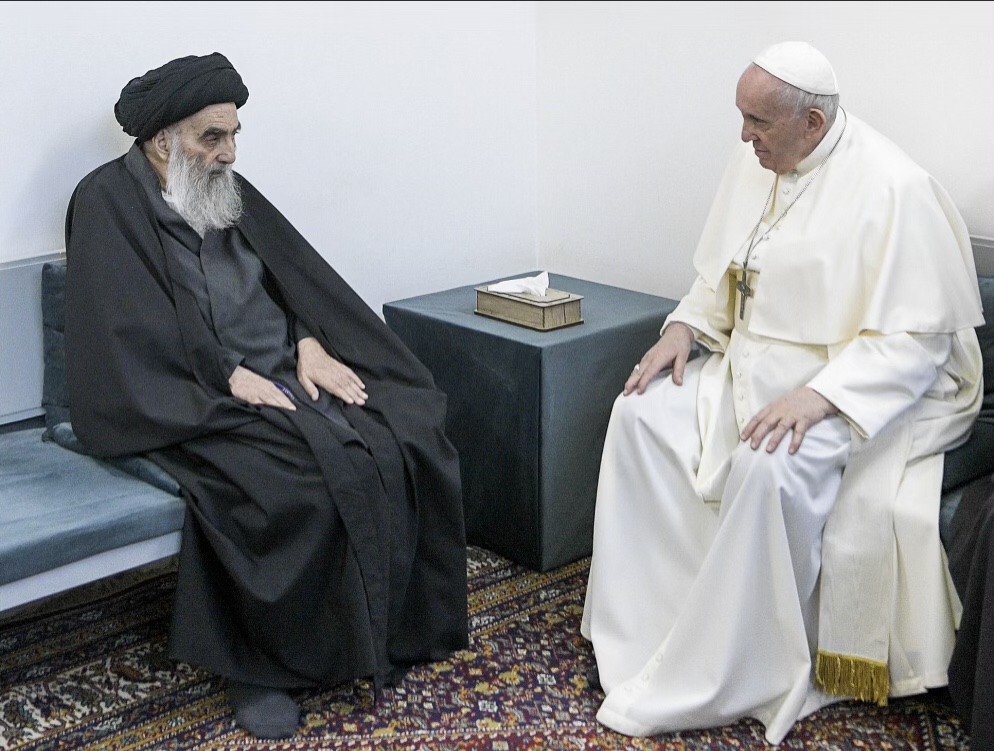 Later, Francis went to the site of the ancient city of Ur, believed to be the birthplace of Abraham, a man revered by Christians, Jews and Muslims.
The trip to Iraq made clear that Pope Francis is highly respected by Iraqi leaders of many faiths, and the impact of his visit cannot be understated. While the visit is one of noteworthy historical importance, it is also one which planted seeds of peace for all of the people of Iraq.
After the pope's departure on March 8, Prime Minister Mustafa al-Kadhimi said in a televised speech, "In the atmosphere of love and tolerance promoted by the visit of His Holiness the Pope to the land of Iraq, we present today the call for a national dialogue."
View Comments (1)