The Mullet Returns
The '80s hairstyle synonymous with the phrase "business in the front, party in the back" returned in the fall of 2020 to the delight of some and the horror of others. At Walsh Jesuit, many young men currently walk the halls sporting a mullet.
"People treat me with a sense of respect for being bold enough to get this cut," boasted junior Cooper Kirda.
The peak of the mullet's popularity came in the '80s, a time when young men dressed in jean jackets and Converse and finished their "bad boy" look with a mullet. Surprisingly, this rebel hairstyle was not called the mullet until The Beastie Boys released their hit song "Mullet Head" in 1994.
School counselor and men's lacrosse and hockey coach Mr. George Wright spoke on the matter and said, "I think the culture goes back to old school hockey culture. Minnesota has an all-flow, all-hair team with some crazy mullets."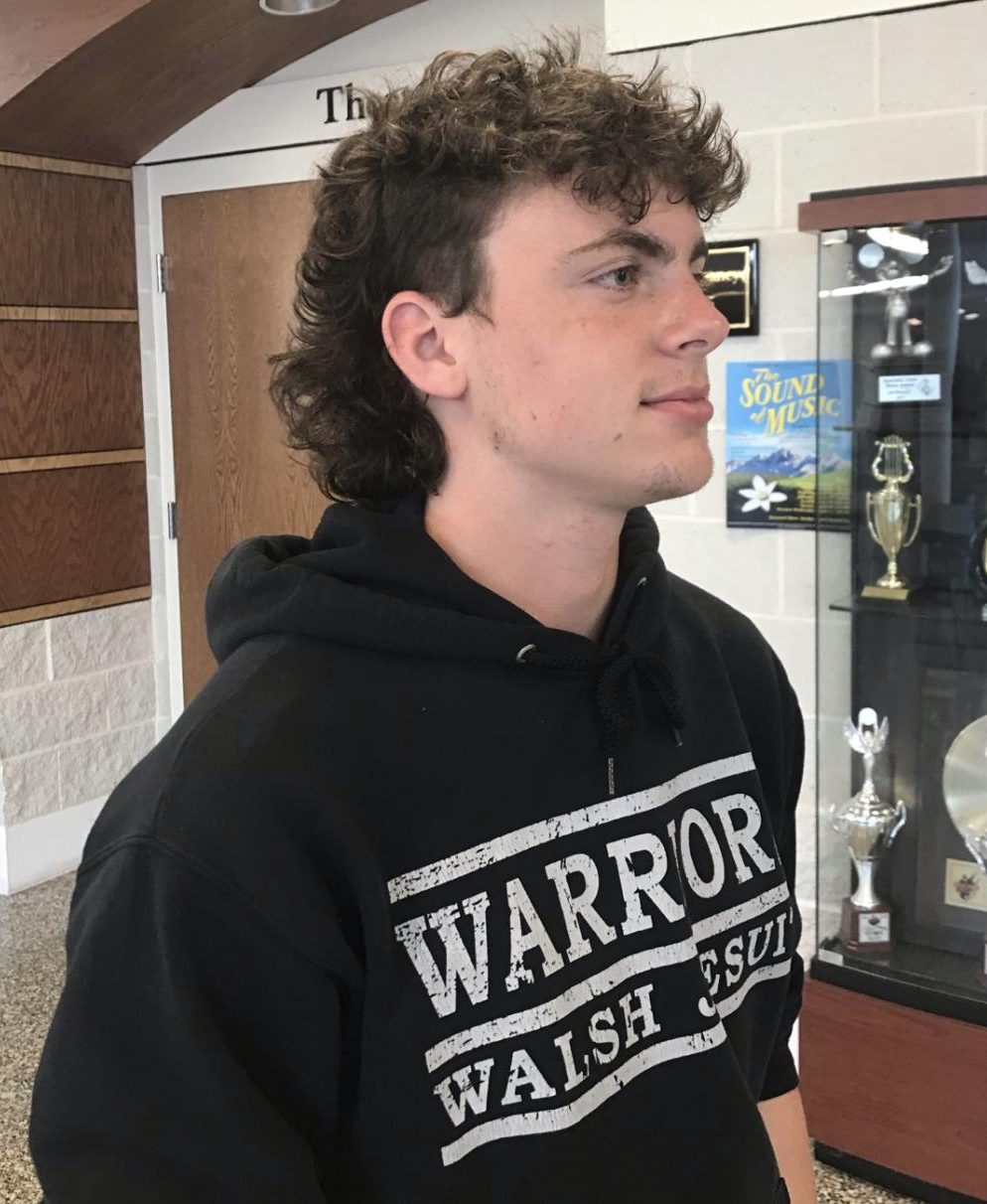 In fact, there's evidence that what is now known as the mullet existed in Ancient Greece. The style has appeared intermittently throughout the centuries on well-known figures such as Thomas Jefferson, David Bowie, and Joe Exotic.
With the mullet's resurgence in men's fashion, many people hold differing opinions. Some love the mullet and like the way it looks or at least see the benefits of having one, like keeping one's neck warm (Really?!!). Others do not like the style, mainly due to its unconventional look.
"People either love or hate it. People that like it tend to compliment me every day on it, and the ones that don't like it just tell me how bad it looks. I don't care what people think about it. I love changing up the hair once in a while," said senior Bobby Perebzak.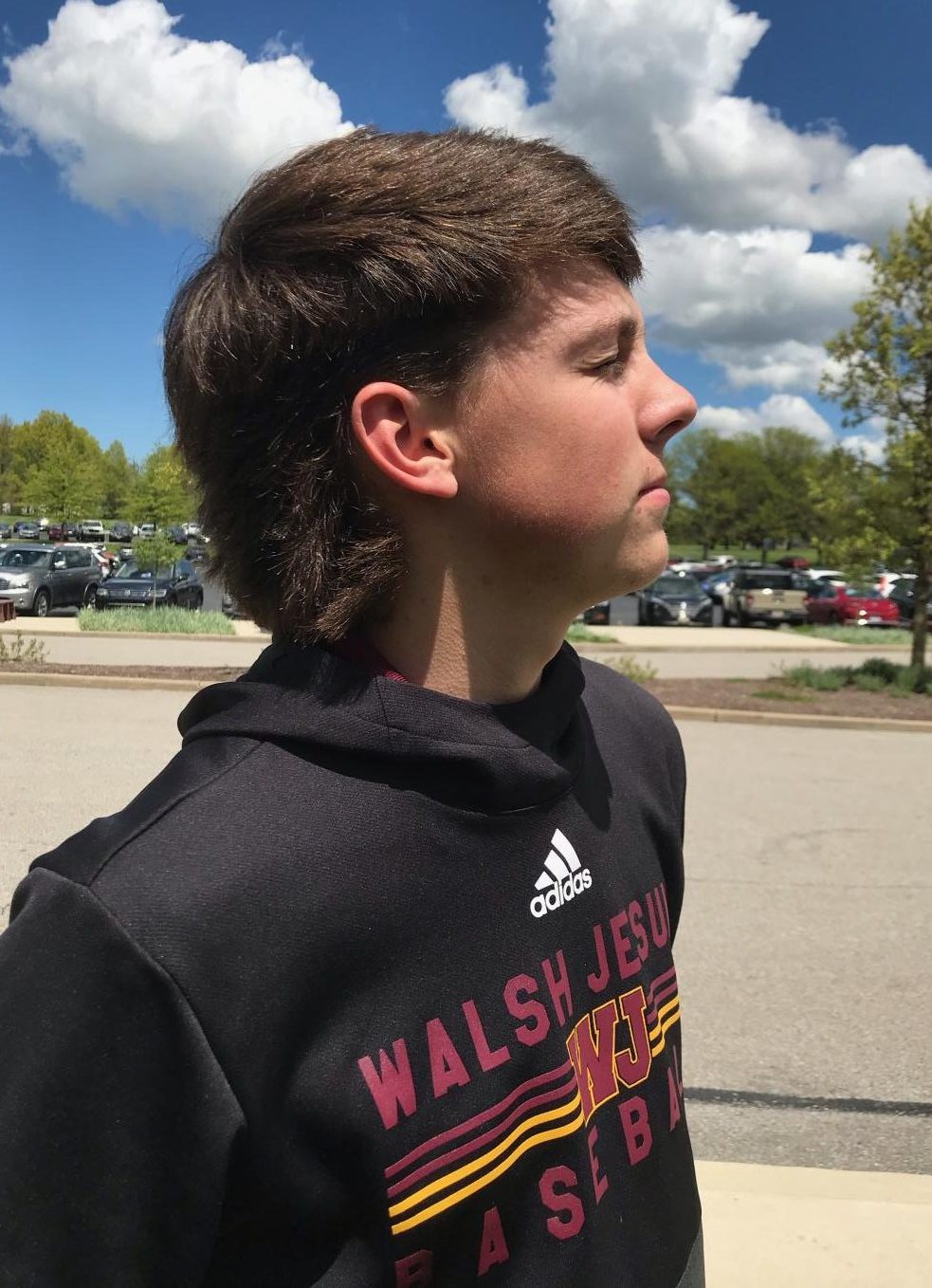 Those who wear the mullet embrace the unique look along with the culture that goes with it. Today, there is an appreciation for longer hair on young men who have given the mullet nicknames such as "flow,"  "lettuce," and "locks." In the past decade, short styles were in fashion: buzz cuts, crew cuts and, of course, the totally clean-shaven head.
"I think people treat me differently in a lot of ways. For example, almost every guy around my age I run into loves it, and most adults love it, too. But girls my age are kinda split down the middle," senior Ronnie Romanini said as he turned his head and shook his long curly locks.
Ronnie grew his mullet to attract girls, as did Jonah Lika, a freshman. Jonah admitted, "I feel like the mullet is a chick magnet. The ladies love it. It's the intimidation factor. The men love it, too."
And what ladies think does matter. After all, their opinions are the ones that keep trends in men's fashion alive.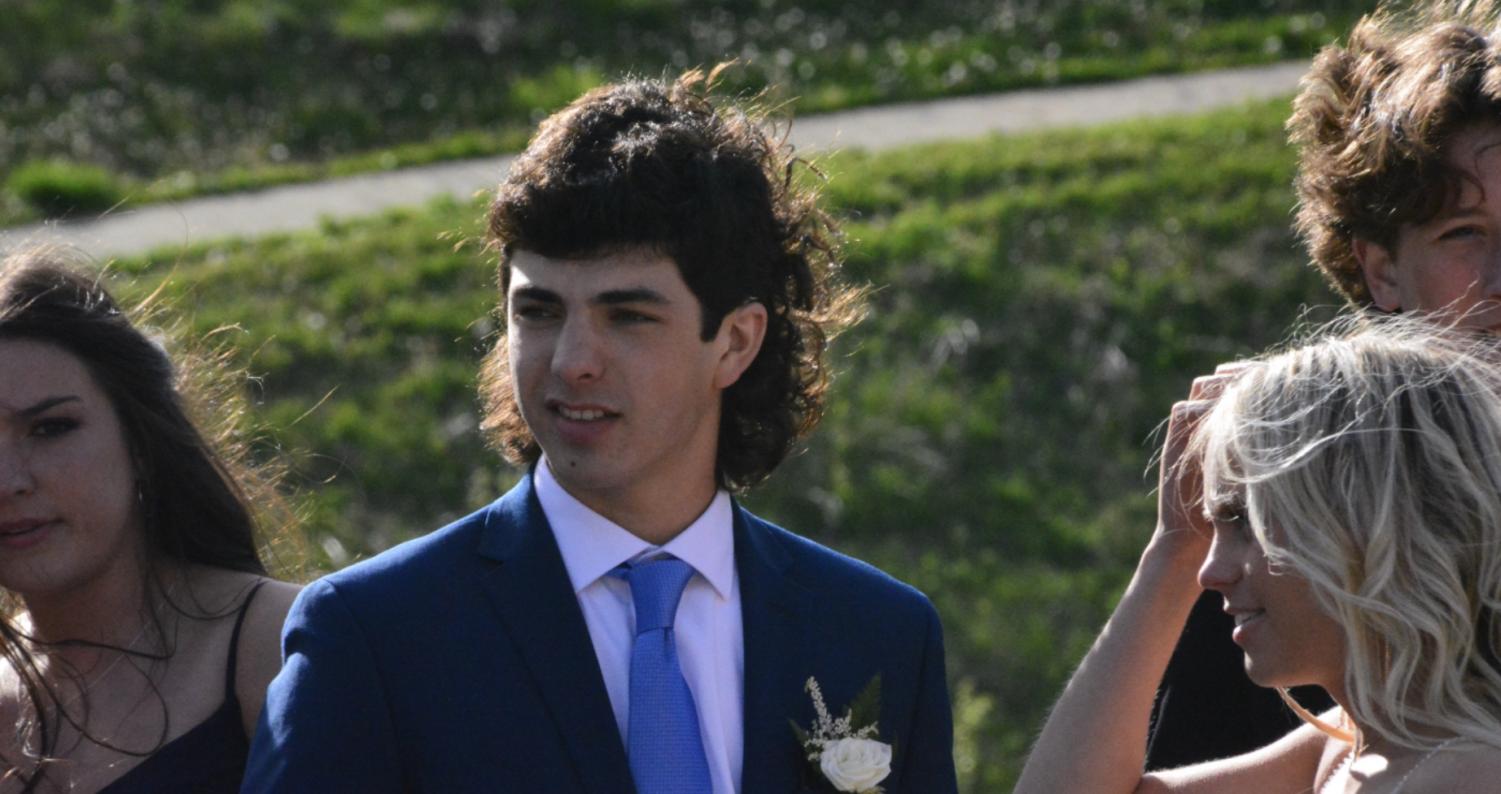 "I think mullets are only attractive if you can pull it off, but they are definitely coming back in style," senior Maria El Biri said. She believes that, in order for the cut to look good, it must be clean-cut and not messy. She explained that guys with curly hair look much better with the mullet than guys with straight hair. (You hear that, Ronnie?)
As more men are seen with long hair every day, it will be interesting to see if the mullet trend continues to grow. Many guys say making the switch to the mullet has made a big impact on their lives.
"My life has improved significantly since my mullet. My mullet has caused me to be more respected across the board, and the ladies love it," senior Bill Holtzer said.
View Comments (6)