Courageous Conversations
It's almost impossible to have a serious conversation with someone who does not share the same viewpoint as you. Courageous Conversations seeks to change that.
A Courageous Conversations session was live-streamed into classrooms on February 3 and followed prior school presentations on cultural humility. Both programs are about understanding different people and experiences. However, Courageous Conversations looks at our school community and not the greater world.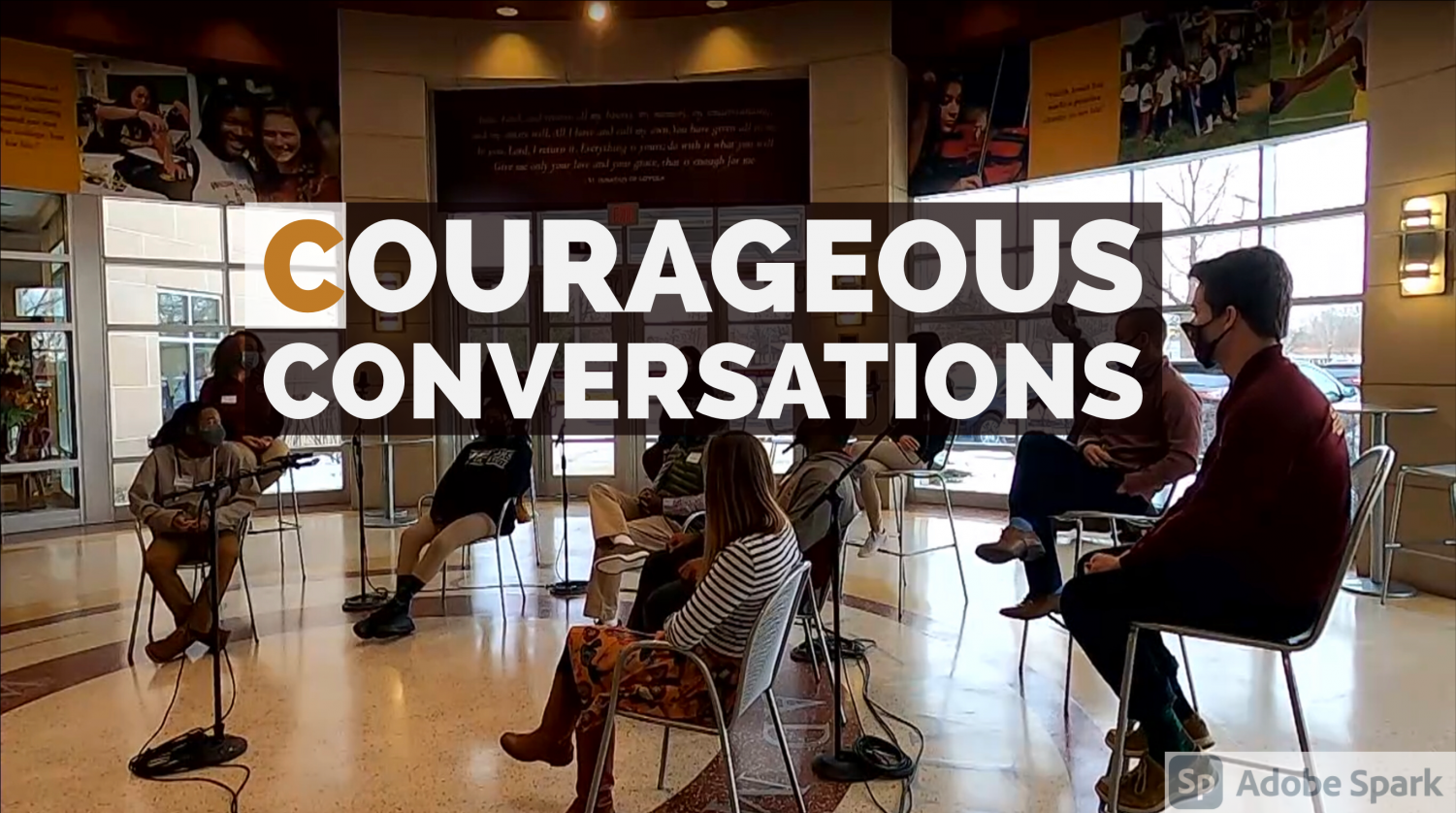 "Topics come from the students," said Mr. Brian Anthony, the program manager of equity and inclusion, who organizes the events. "It's what people want to talk about and are talking about."
Once the topic was agreed upon, Mr. Anthony and Mrs. Kaneshia Crenshaw, the vice president of equity and inclusion, found students who would be willing to share their perspectives and learn from each other.
Sierra Knauf, a junior, said,"I participated because issues of race and dialogue are really important to me. Race relations need to be talked about throughout the school and it seems like people don't really care or want to take the time to understand each other. I wanted to do something about this, so I decided to join the conversation."
Participants were given the questions beforehand and were able to reflect on what they wanted to say. However, they did not know whom they would be talking with. The group met for the first time in the Rotunda.
Senior Robbie Cramer said, "I liked the diversity that was in the group. You had teachers and students of different ages and backgrounds."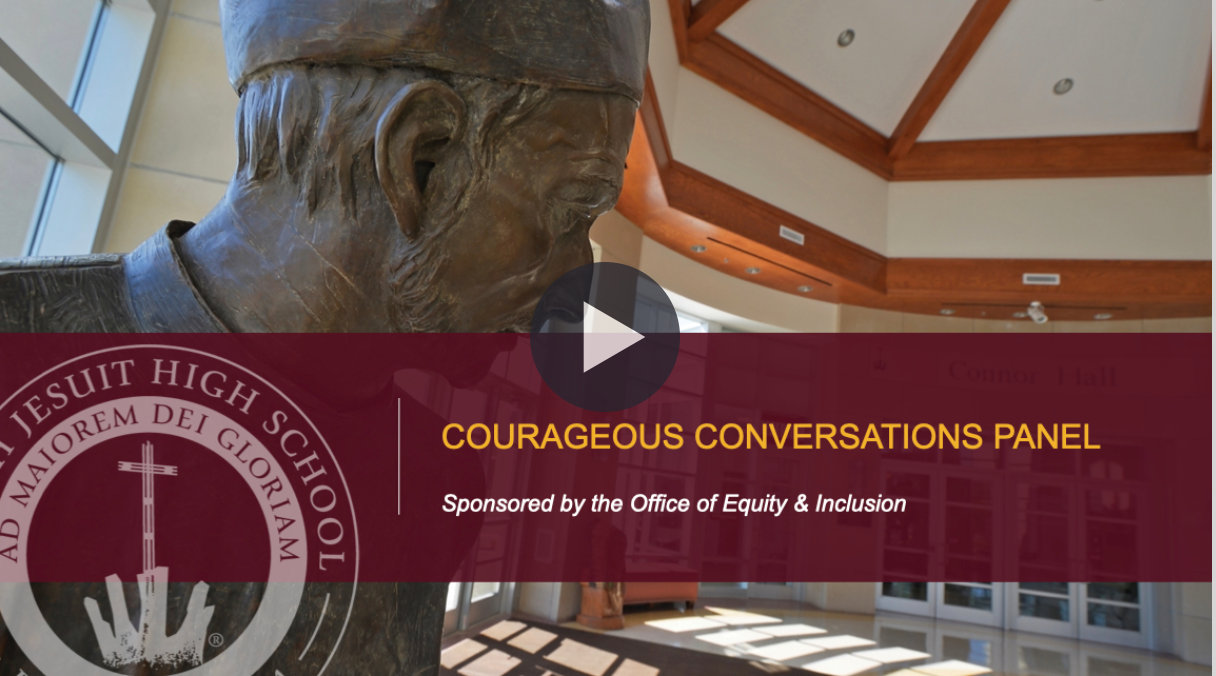 All the students involved believed that Courageous Conversations are important. "Our school motto is 'Men and Women for and with others.' We need to be able to empathize with others, and through Courageous Conversations we can better understand other people and humanity," said Robbie.
Students who were not part of Courageous Conversations had mixed reactions. "I was nervous for them [the students involved] because I knew there were people in the school who didn't care about their views. Mostly nervous how students would react," said senior Kaitlin Mohlenkamp.
Kaitlin believes race and diversity are important to talk about, no matter the reactions of the student body. "I think if you're not willing to have a conversation, you're closing yourself off. Everyone says communication is super important." Kaitlin added how these conversations are productive and eliminate possible fighting or "head-butting."
Teachers are encouraged to include the Courageous Conversation format into their classes. These topics can easily fit into subjects from theology to social studies to literature.
"
Courageous Conversations allows for people to learn about different viewpoints and possibly change their own"
— Robbie Cramer
Kaitlin noted, "In my AP English Lit. class, Mr. Lee involves social justice and social justice issues in everything that we do. He is supportive of having these conversations. He tries to start them and appreciates that we care about having them."
One thing for sure, Courageous Conversations is here to stay, with another session scheduled for Friday, May 25. Most faculty and students find them important and necessary. As for future topics? "We look at the things society is dealing with, good or bad. A conversation can be anything that's going on and people want to talk about," said Mr. Anthony.
Robbie concluded, "I hope the conversations inspire more conversation. People are uncomfortable about talking about controversial topics and looking inward. Courageous Conversations allows for people to learn about different viewpoints and possibly change their own."