New Weight Room and Training Center nears completion
The weight is almost over!
Cranes, bulldozers, fences, and neon aplenty can be seen from the construction site where a new weight room rises from the ground. Exciting things are coming to Walsh Jesuit—the new weight room is nearly completed….
This weight room will be WJ's third. The first was on the far side of the Dome, behind the visitors' bleachers, where a crescent shaped room known as the "banana room" is located. Although it is now a storage closet, the "banana room" used to sustain all sorts of lifters back in the day, as it served as WJ's weight room up until the building of Ricco Fieldhouse in the '90s .
A 1988 Walsh Jesuit yearbook states that "the room is small; the lifters are many."
This year, the yearbook will not only be able to boast that the lifters are many, but that the weight room is huge—around 7,000 square feet huge.
Welcome to the reality of Walsh Jesuit's new Athletic Performance and Wellness Center.
"I am excited for the new room," said Mr. Matt Redmond, football coach and director of strength and conditioning.
Digital renderings showcase customized Sorinex equipment, plenty of space, a stunning maroon turf patch, and machines galore.
Junior Tommy Perebzak, the current all-school max squat record holder, and other avid lifters can't wait to get inside. Tommy said that the new weight room "will add a lot more opportunity to work out and lift because there will be a variety of different weights and machines." Tommy added that the new weight room is going to help him on the road to a 600-lb squat.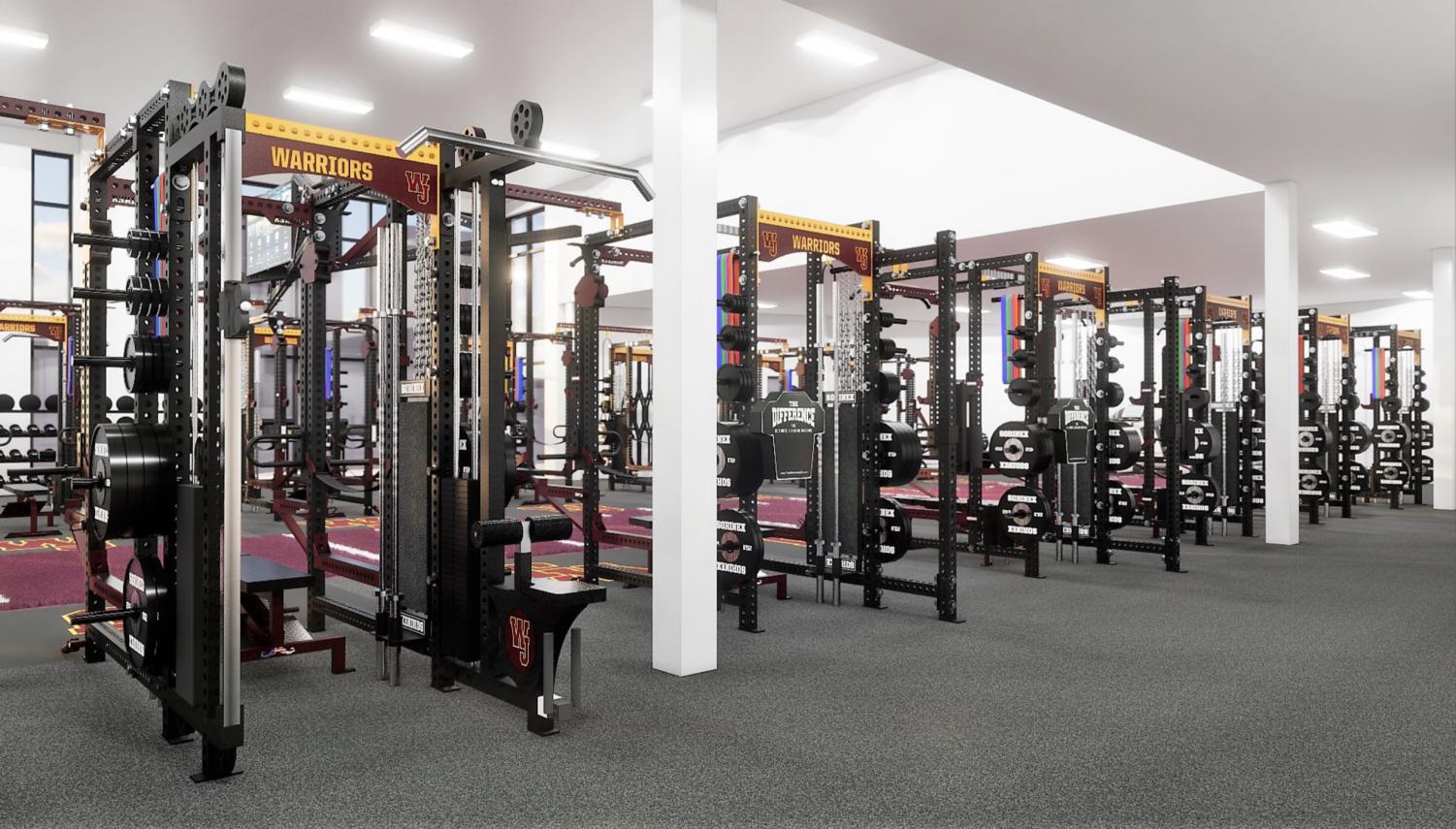 Strength training has become increasingly popular throughout the years. According to Mr. Gerry Rardin, former head football coach and current dean of students, during the early days of Walsh Jesuit "weight training was around, but not like it is now." Sports didn't have serious designated team lifts until the '80s, when weight training started to gain more traction.
Today, the emphasis on weight training is even more evident. Mr. Redmond said, "Resistance training, when performed consistently, allows our athletes to develop the physical tools necessary to participate in their sport(s) at a high level."
He added that the extra space of the new Athletic Performance and Wellness Center will "allow our teams to train more often, complete movements we could not complete before, and provide a safer training environment."
Junior field hockey players Gianna Thompson and Raina Smith both agree the fieldhouse weight room felt cramped during team lifts.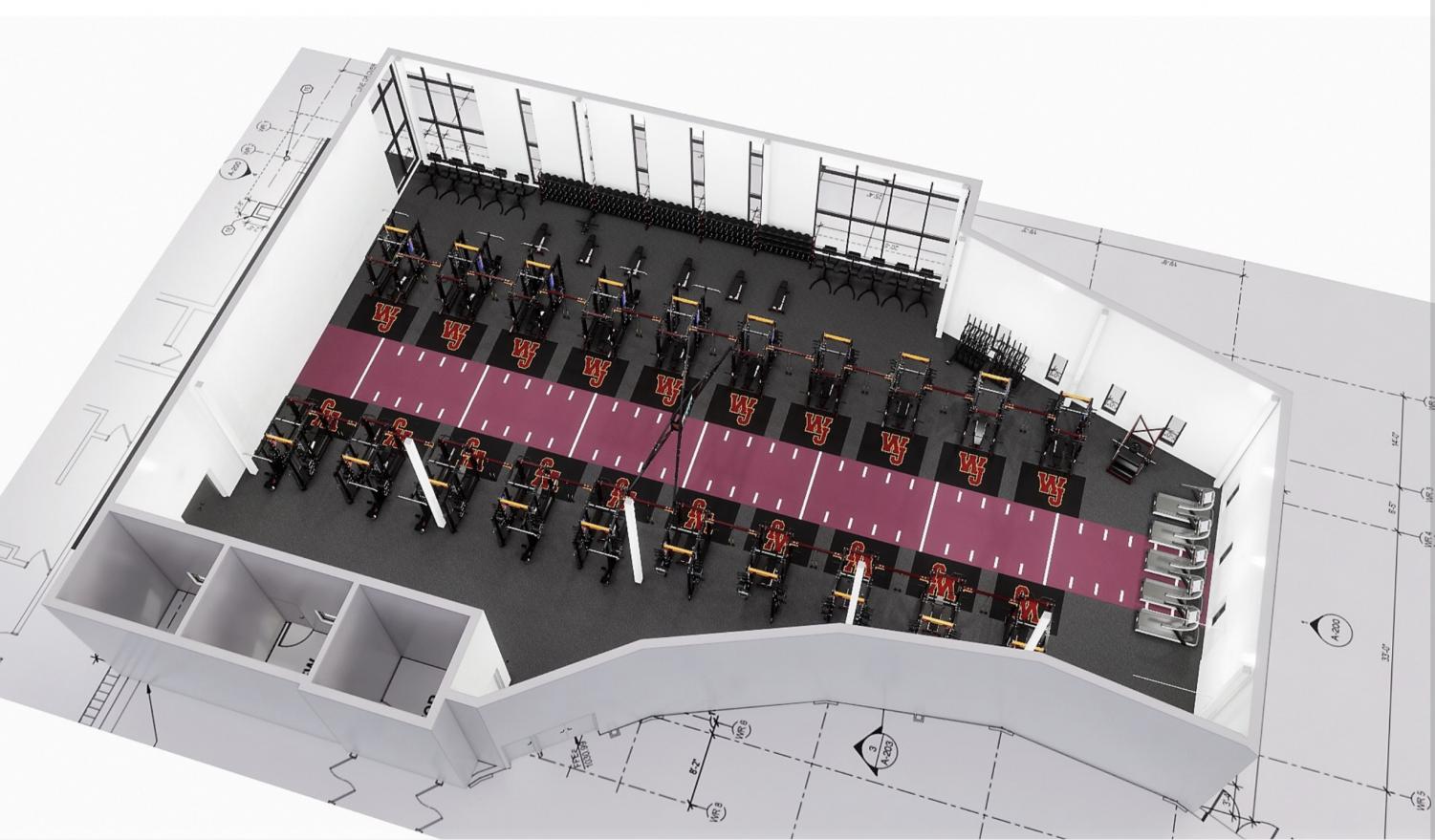 Rylie Polack, a sophomore basketball player, said that "when more than one team is in the room at a time, you often have to wait for the racks or equipment to free up, sometimes resulting in a loss of momentum."
With the new weight room, the problems of Gianna, Raina, Rylie, and many others will be minimized.
So when is this game-changing room going to be ready? Christmas is arriving early for all WJ lifters—the construction for the weight room is projected to finish mid-December. However, students likely won't be able to lift until early January.
View Comments (1)