Ash Wednesday prayers for peace in Ukraine
This text, written and shared by senior Emily Polatajko, opened the school's Ash Wednesday Liturgy today.
As we gather together for Ash Wednesday, we recognize the importance of this day. Not only is it the first Mass we have celebrated in the Dome since the seniors' freshman year, but it is also the first day of Lent. This year, Pope Francis has called for Ash Wednesday to be a day of prayer and fasting for peace in Ukraine. It is a solemn day – a day of recognition of the difficult forty days ahead in preparation for Jesus' death and resurrection.
Ukrainian poet Павло Грабовський wrote, "Нема нічого гірше, як буть живим і вмерти за життя!" – meaning, there is nothing more difficult than to dedicate one's life for the lives of others. I think of this when I remember Jesus's sacrifice and as I live through the current Ukrainian tragedy. We have all seen the violation of human dignity take place throughout these past seven days as Ukraine faces invasion. For many of us it has been a blur – days have collided together, the passage of time has slowed, and the ability to focus on anything other than the humanitarian crisis has ceded. Ukraine has always had a warrior spirit – one that I am so inspired that the world can finally recognize.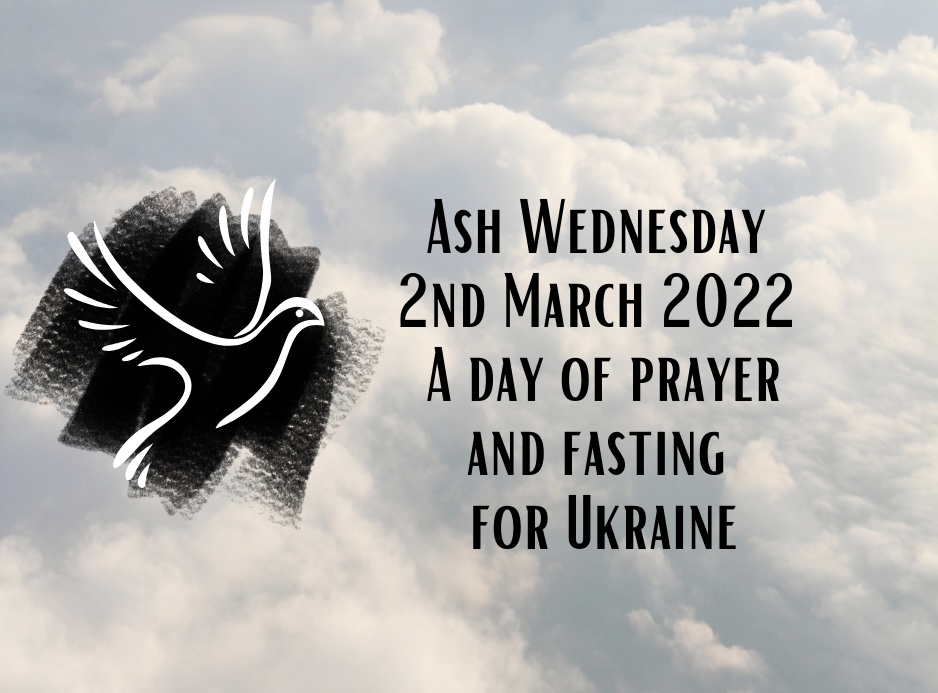 Today, when I think of ashes, I think of my family stuck in a bomb shelter underground, waiting for peace to come. When I smell the scent of ashes, I think of Ukrainian teachers, parents, engineers, doctors, and so many others who defend their right to freedom and democracy despite the risk of death. And when I see others wearing ashes in the shape of a cross, I witness the undying devotion to freedom and faith that the world has demonstrated throughout the past week. As we receive these ashes, let us recognize that we have attained an opportunity to showcase our faith, just as the Ukrainian people do through their songs in the subways and through their willingness to have courage to stand up for what they believe in even when faced with senseless violence.
I challenge you to commit to action – it doesn't always mean you have to give something up, rather ask how you can give. Jesus gave of himself on the cross, Ukrainians have given of themselves in the name of freedom, and the Walsh Jesuit community will give of themselves in the name of Christ on this Ash Wednesday. We pray together, we worship together, and most importantly – we stand together with our brothers and sisters in Ukraine through our common faith because we are called to be men and women for and with others. Слава Україні!
Leave a Comment