Wellness Fair showcases student care
Just in time to relieve students of the long, torturous third quarter slump, Walsh Jesuit hosted its inaugural Wellness Fair during lunch periods on Friday, February 25.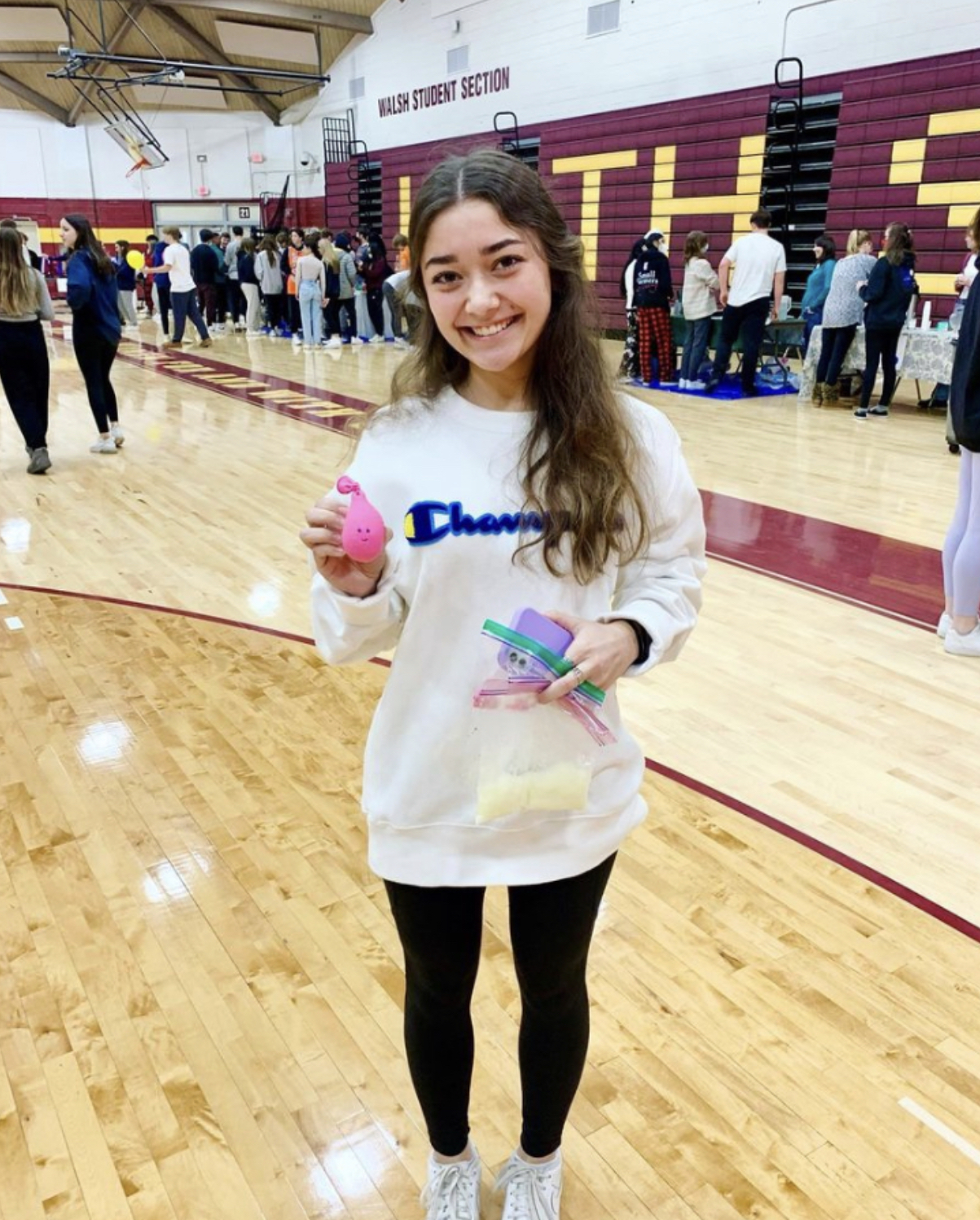 The event was pioneered by Director of Wellness Ms. Ashley Knox, who founded the school's Wellness Club which provides a safe space where students can practice mental and physical wellbeing and plan school-wide wellness events.
In early January, Ms. Knox initially brought up the idea of planning a Wellness Fair to seniors Gina Travaglianti and Gia Nestico. The two students were thrilled at the concept and began to help Ms. Knox brainstorm their next steps.
Gia said, "I chose to help plan because I think the fair is a great way to promote wellness and gives students something to look forward to in the middle of third quarter." Since then, other students in Wellness Club have offered to develop activities for the event.
The fair planners agreed that late February would be the optimal time to host an activity like this. Ms. Katherine Schoen, a Campus Minister who also helped organize the fair, stated, "Second semester can get slow. We are nearing the end of winter, and…it's been over a month since Christmas break, so we wanted to provide students with a fun break in their regular schedules."
The group eventually decided to have tables where various school clubs hosted activities that would focus on different ways to incorporate wellness into daily life.
Prior to the fair, Gina said, "[This format] gives other clubs the ability to be featured on a school-wide platform… plus, since every table will be different, it lets each club highlight what wellness means to them," Therapy dogs and themed games were available in the Dome, too.
The Club for Animal Rescue and Education, or the C.A.R.E. Club, was one of many that hosted a table. For its contribution, members designed infographics on animal therapy and the positive effects of pets on mental health. Students were also able to draw images of their pets on the tablecloth at the C.A.R.E. Club's booth.
Early on, junior Jenna Guiher, president of the C.A.R.E. Club, stated, "I think seeing all the different booths will help people see how many unique ways there are to practice wellness. I'm excited to see what other clubs come up with!"
The Athletic Department's station centered around physical wellness. Students participated in several physical challenges. During later lunch periods, however, physical challenges evolved into a school-wide game of knockout—the popular fast-paced basketball game where players test their shooting skills—at the students' request.
When entering the fair, students were given a wellness "passport." At each table, students got their passports stamped and, after earning five stamps or more, they turned in their passports to enter a raffle. Four winners were chosen, with two winning a five-dollar Starbucks gift card and the other two winning a ten dollar Chick-fil-A gift card.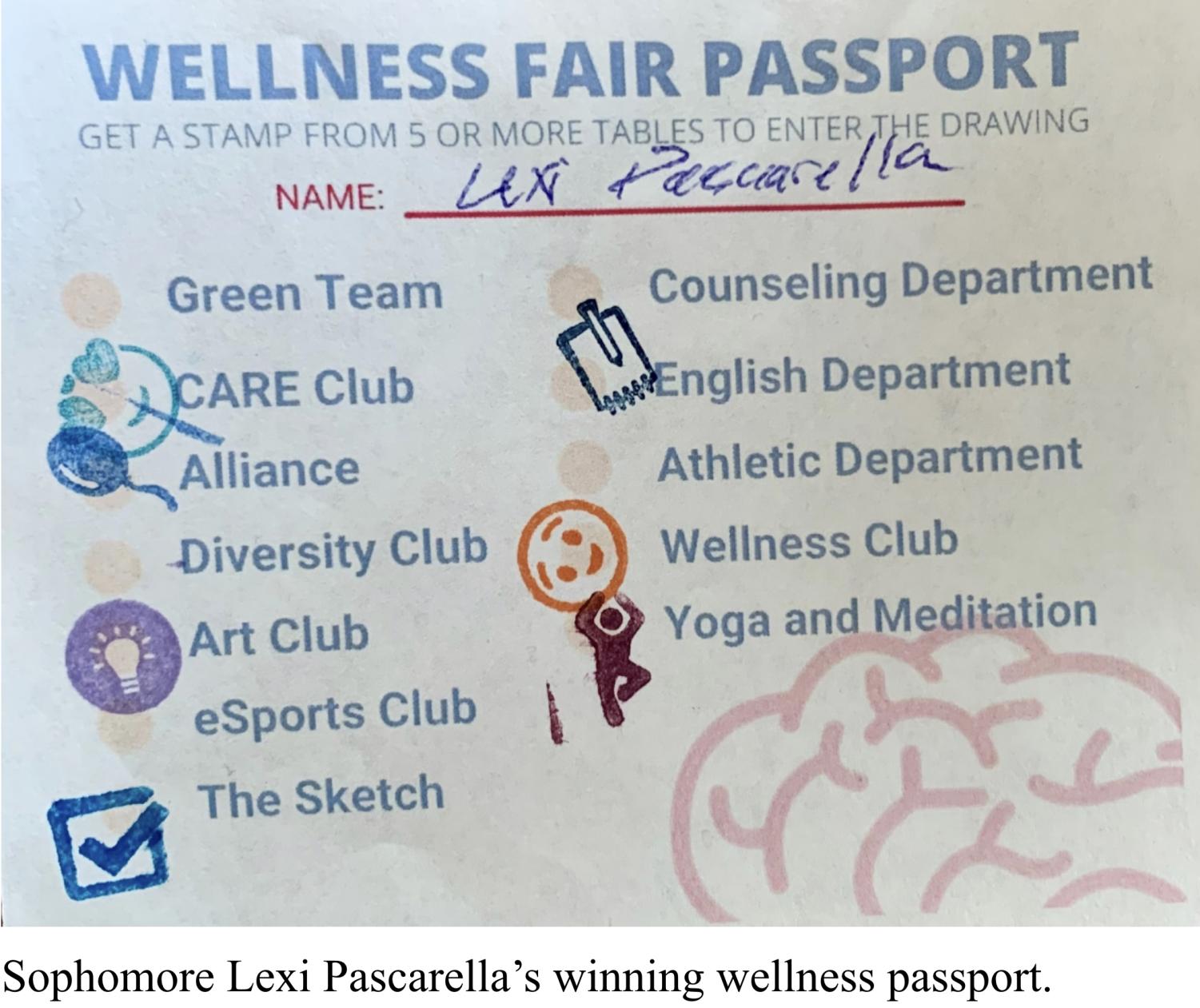 The fair was a rousing success. Marie Schrag, a sophomore, stated, "I love the idea of the event because it shows that Walsh truly cares about their students beyond just their academic strengths."
Junior Jacob Kim was also excited to attend the event and was optimistic that the fair would impart valuable lessons to the student body about practicing wellness. He stated, "I really like the Wellness Fair, as it is a way for students to discover new outlets to alleviate stress. I encourage all to be very open minded, as they could find a new activity they can be passionate about."
View Comments (1)