Emyrson Flora continues on American Idol
Everyone says junior year is the hardest. College on the horizon. Hours of homework every night. Rigorous courses. Being aired on national television for 6,000,000+ viewers to watch. Scratch that last one… unless your name is Emyrson Flora.
A junior at Walsh Jesuit, "Emmy," as many know her at school, is living out her dreams. She is a contestant on this season of American Idol.
Back in October 2021, Emmy first auditioned for producers over Zoom. From there, she was given a chance to audition for a golden ticket to Hollywood. Emmy headed down to Nashville later that month for her chance to shine in front of the judges — and shine she did. After her beautiful performance of Brandi Carlile's "The Joke," Emmy was given three yesses and the golden ticket. On to Hollywood!
In Hollywood, the stakes rose. Contestants were eliminated down to the Top-24 during three rigorous rounds: the Genre round, the Duets, and the Showstopper round. Emmy, with three powerful performances, made it through each.
If stakes rose in Hollywood, they skyrocketed for the Top-24. Emmy just performed in Hawaii, where she competed for America's votes.
In Hawaii, Emmy performed Miley Cyrus' "Angels Like You." Jaws dropped in the live audience, among the judges, all over America, and even in the classrooms all around school.
Senior Zack Reed, who has a class with Emmy, watched her Hawaii performance in class. "It was cool seeing her on TV. I had no idea she could sing that well," Zack said.
The performance prompted junior Elie Elrichani, who thought the performance was incredibly impressive, to vote for Emmy—many, many times.
Although her success on American Idol is recent, Emmy is no stranger to singing.
"I feel like I've been singing before I could walk," said Emmy. "Music has always been a part of my life, and I'm so grateful that I have something to always lean back on," she elaborated.
"
I feel like I've been singing before I could walk."
— Emyrson Flora
Emmy has shared her wonderful talent through social media, amassing over 12k+ followers on both TikTok and Instagram. More followers add themselves each day with her continued success.
Junior Allie Malick still remembers the first time she heard Emmy sing on an Instagram post. "I remember coming to school the next day and asking Emmy all about her talent," added Allie.
This year is the 20th season of American Idol, undoubtedly a special one. Since 2002, the show has produced a multitude of stars, including Carrie Underwood, Kelly Clarkson, Jordin Sparks, and Adam Lambert, to name a few. The panel of judges has varied throughout the years. This season's panel consists of Lionel Richie, Katy Perry, and Luke Bryan. And, of course, the show wouldn't be complete without its iconic host, Ryan Seacrest.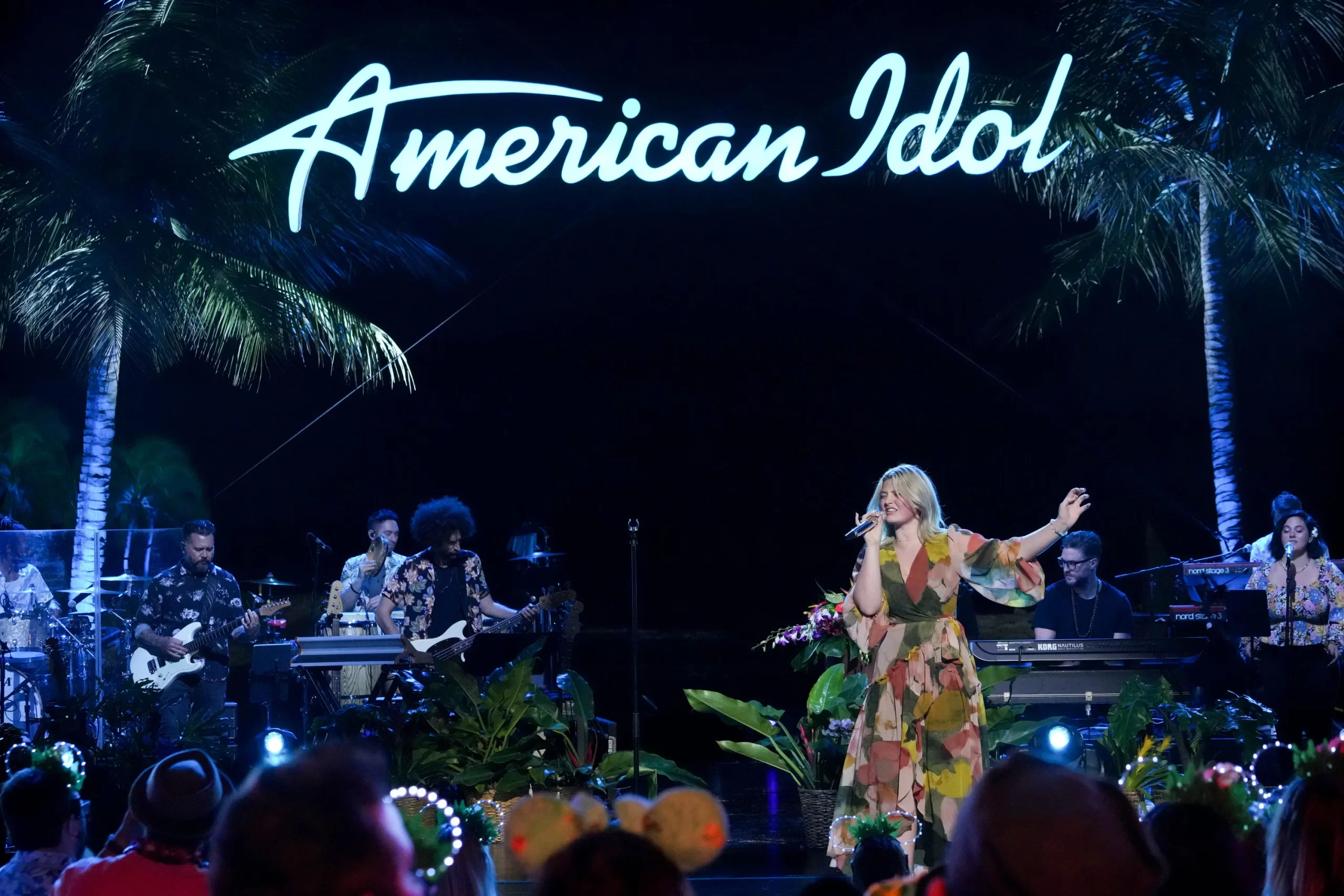 Votes from the Top-24 performances will be counted and revealed on Sunday, April 17. Should Emmy continue, the audience will be able to see her perform again on ABC.
"I think you have such a great chance to be the next American Idol," said show judge Katy Perry. This high praise was also echoed by Luke Bryan who commented that her performance in Hawaii was "one of my favorite performances I've  seen." Lionel Richie followed up, telling Emmy that he believes she has natural stage presence and a future in the music business.
Emmy has accomplished so much, but her journey is far from over. As these next rounds approach, continue to support Emmy by watching and voting.
Follow @thepioneerwjhs on Instagram for the latest on Emmy's American Idol journey.
View Comments (1)