Construction begins on new tennis courts
Construction has begun on Walsh Jesuit's $300,000 re-located tennis complex on the northeast corner of campus near Wyoga Lake Road and the sophomore parking lot. A completion date in fall 2023 is anticipated.
In recent years, the current tennis courts have started to show stress-related cracks, resulting in an unsafe and uneven playing surface for athletes. This is due to foundational problems that were caused by a poorly functioning drainage system.
"We already budgeted to redo the current courts this year, but as we met with the contractors, the current location required us to put more money into the drainage system around the courts and also redo their foundation," said Athletic Director Mr. Mark Hassman.
Faced with this dilemma, the Athletic Department started to look elsewhere on campus for the facility.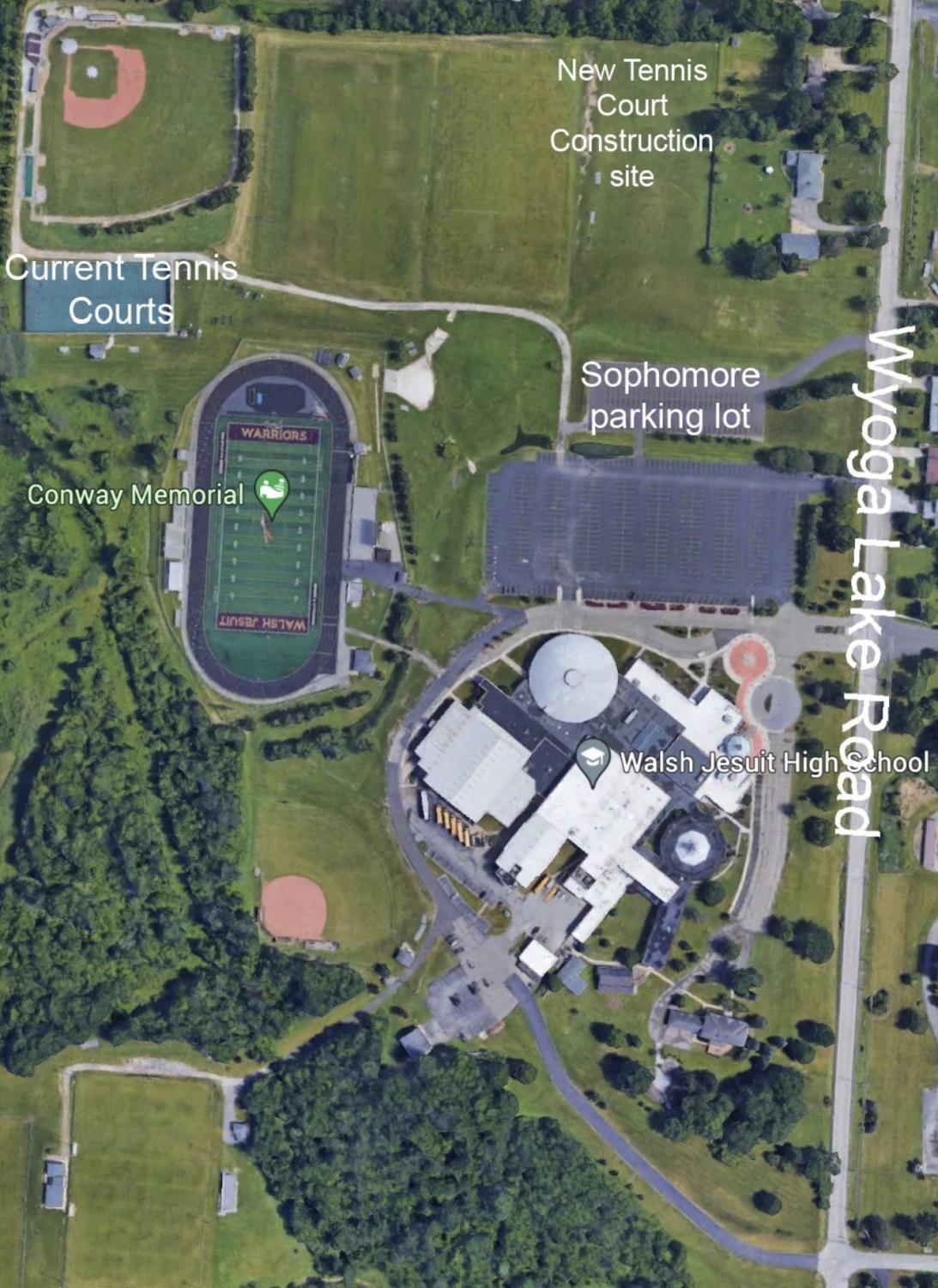 "We determined the northeast end of our property to be the best location because of the higher ground and closer distance to the school and parking lot," added Mr. Mark Hassman.
This project is being funded primarily by generous donors who are sponsoring courts to be built in their name. Walsh Jesuit also received funding from insurance after the fencing at the old courts was damaged by a storm with high winds.
"Donors are making this project happen! Mr. John Conley from the Class of 1976 was the first donor, and he and his family gave one court," said President Karl Ertle.
Charles Snow, a senior tennis player, explained, "The new courts being located closer in proximity to the sophomore parking lot will help the match spectators be able to park closer to the courts and will hopefully help us get more fans out to the team's matches."
As the weather starts to become less conducive to outdoor construction, work will resume on the project in the spring of '23. The Athletic Department anticipates the project to be completed well before the 2023 fall girls tennis season.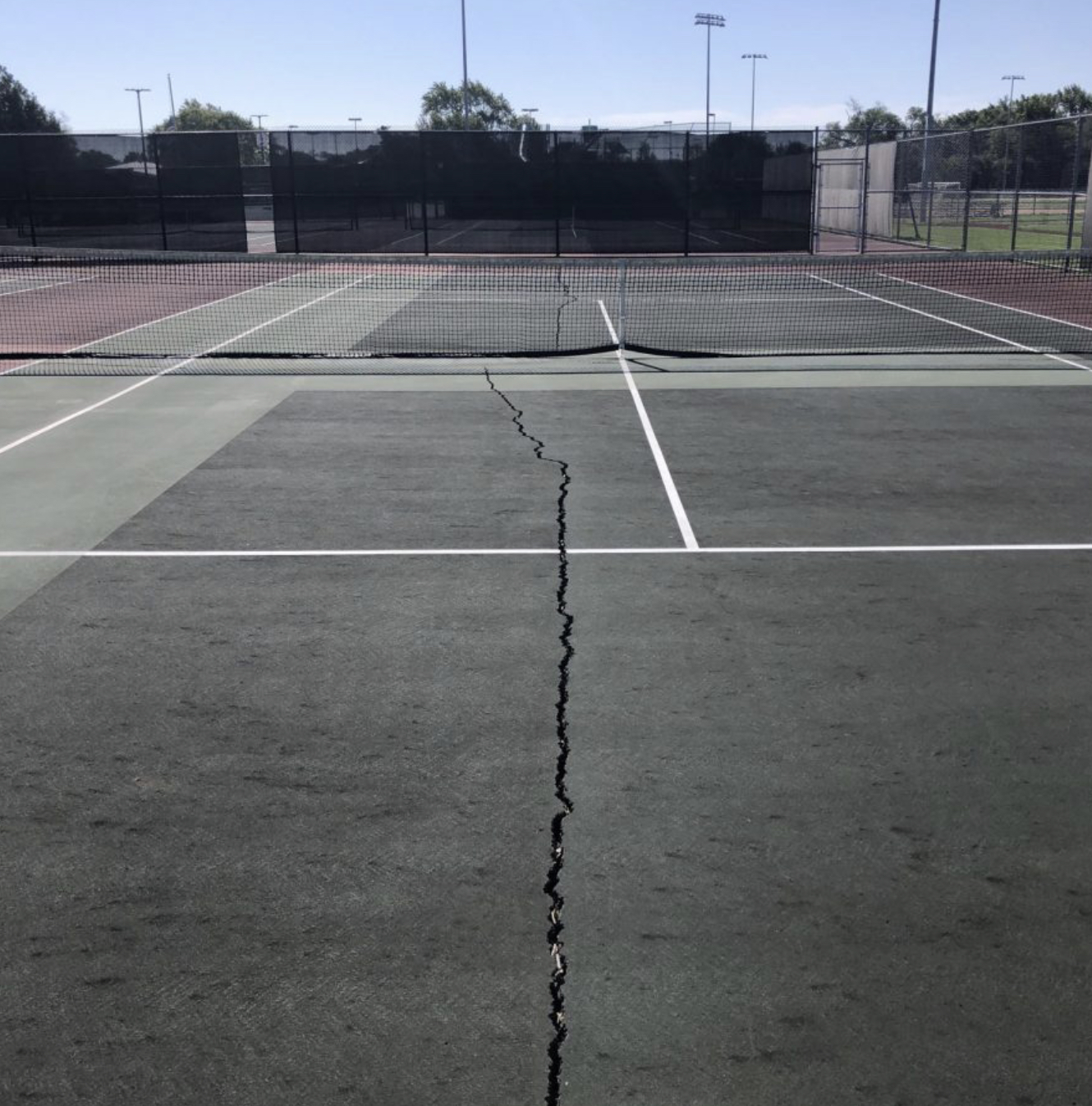 "The new tennis courts' playing surface will help the team be more successful because the old courts were very hard to play on because of the cracks and uneven surface," said sophomore tennis player Kylie Hicks.
Since the old tennis court location will no longer be in use, the Athletic Department has begun discussing possible uses for that space on campus. One idea was to use that it as handicap accessible parking for the neighboring baseball field as the field is far from the main parking lot.
Senior tennis player Michael Ulrich said, "I am very excited for the new tennis courts. They will be a great addition to our campus and will help our school's tennis program reach the next level."
View Comments(1)