Holiday activity hits in Northeast Ohio
Christmas break is coming up! It's a time to enjoy family, friends, food, and a few weeks away from school. If you are looking for ways to enjoy break in special ways, then you have come to the right place. Entertaining holiday activities (like cookie decorating) and places to visit (like lighting displays and museums) abound in Northeast Ohio!
Sophomore Jackie Holtzer expressed the feeling we get this time of year. "The Christmas vibes are just different. Everyone around is so happy and cheerful. It truly just warms my heart. There are so many things to do and places to go. The options are endless!" she said.
While some people enjoy staying inside around a fire drinking hot chocolate with family and friends, others prefer to head out, hopefully, into a winter wonderland. One place on the map is Castle Noel, a Christmas-themed museum located in Medina. It includes many props from favorite movies, animated New York City and Akron Christmas windows, and a fabulous light display.
"Castle Noel is super fun. It includes an assortment of items from your favorite movies. One of these includes the slide from 'A Christmas Story' that Ralphie went down when visiting Santa at the mall," said Molly Goodrich, a junior.
Other indoor options, like the Stan Hywet light display and home décor, the holiday movie showing at Canton Palace, "Magic of Lights," a drive-thru light display, abound. Admission may be pricey or reservations might be needed, so be sure to check before you go. Visit the websites for the most up-to-date information and to look around for coupons, too.
If you're looking to really get into the Christmas spirit, there are many outdoor options as well. We all know sending a wish list to Santa is an essential part of Christmas, so you can do this at North Pole Mailbox in Chagrin Falls.
"When I think of Christmas, a really big thing to do in my family is write letters to Santa. We go on a Saturday in December all the way down to Chagrin. When we're finished, we enjoy some hot chocolate and good conversations," said junior Kara Courtad.
Everyone enjoys Christmas lights when driving through a neighborhood or home from school. But nothing quite compares to the light display at the Botanical Garden in Cleveland.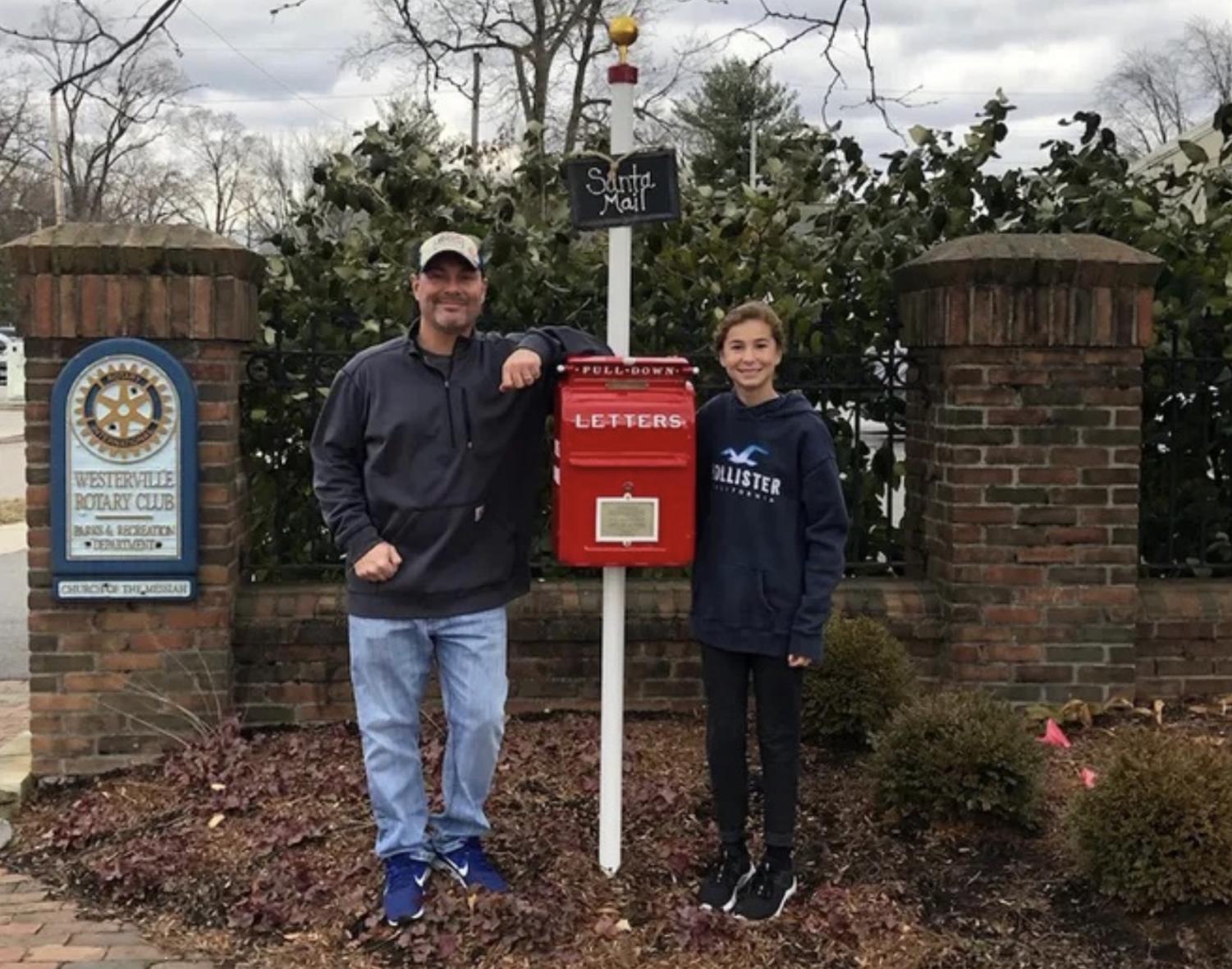 The garden is an annual destination for senior Gabby Gottschalk. "I look forward to seeing the lights every year. It's such a great experience with my family and really cool to see all the lights people have put up. They also have a gingerbread house display made by professionals," she said.
"I'm so excited to do some of these activities with my family this winter. We also really like to go to 'The Christmas Story' house in Cleveland. I love Christmas and really enjoy the atmosphere it brings!" exclaimed junior Xavier Fernandez.
So put on your Santa hat and shake those jingle bells this holiday season as you take a trip to a few of these locations with friends and family.
View Comments(1)