Bowers named new baseball coach as Kaczmar retires
Walsh Jesuit High School has announced the appointment of Mr. Joe Bowers as its new varsity baseball coach. Bowers, a former student-athlete at the school who graduated in 2008, brings with him a wealth of experience and expertise in athletics and education.
Bowers played football, basketball, and baseball during his time at Walsh Jesuit, and later played baseball for the University of Mount Union under Coach Paul Hesse. He earned a bachelor's degree in Education from Mount Union and has spent the past 10 years as a Health and Physical Education teacher for Akron Public Schools.
Bowers takes the reins from the legendary Coach Chris Kaczmar, who retired after 26 years as head coach of the Warrior's baseball program. Kaczmar compiled an impressive record of 612-123, leading the team to four state championships, seven regional titles, 16 district championships, and 22 sectional crowns. Despite Kaczmar's retirement, his legacy will continue to inspire Walsh Jesuit baseball players for years to come.
"Coach Bowers has chemistry with the program and connects well with the players. He knows what it's like to be a player, and he knows what it's like to be part of the team," senior Ohio State commit Mason Eckelman shared of the new coach.
Regarding Coach Bowers' involvement with student athletes, sophomore Harper Lann, a top five prospect in the Class of 2025 stated, "Everyone respects him as a person and as a coach. His experience and relationship with our school make him an awesome fit for the job."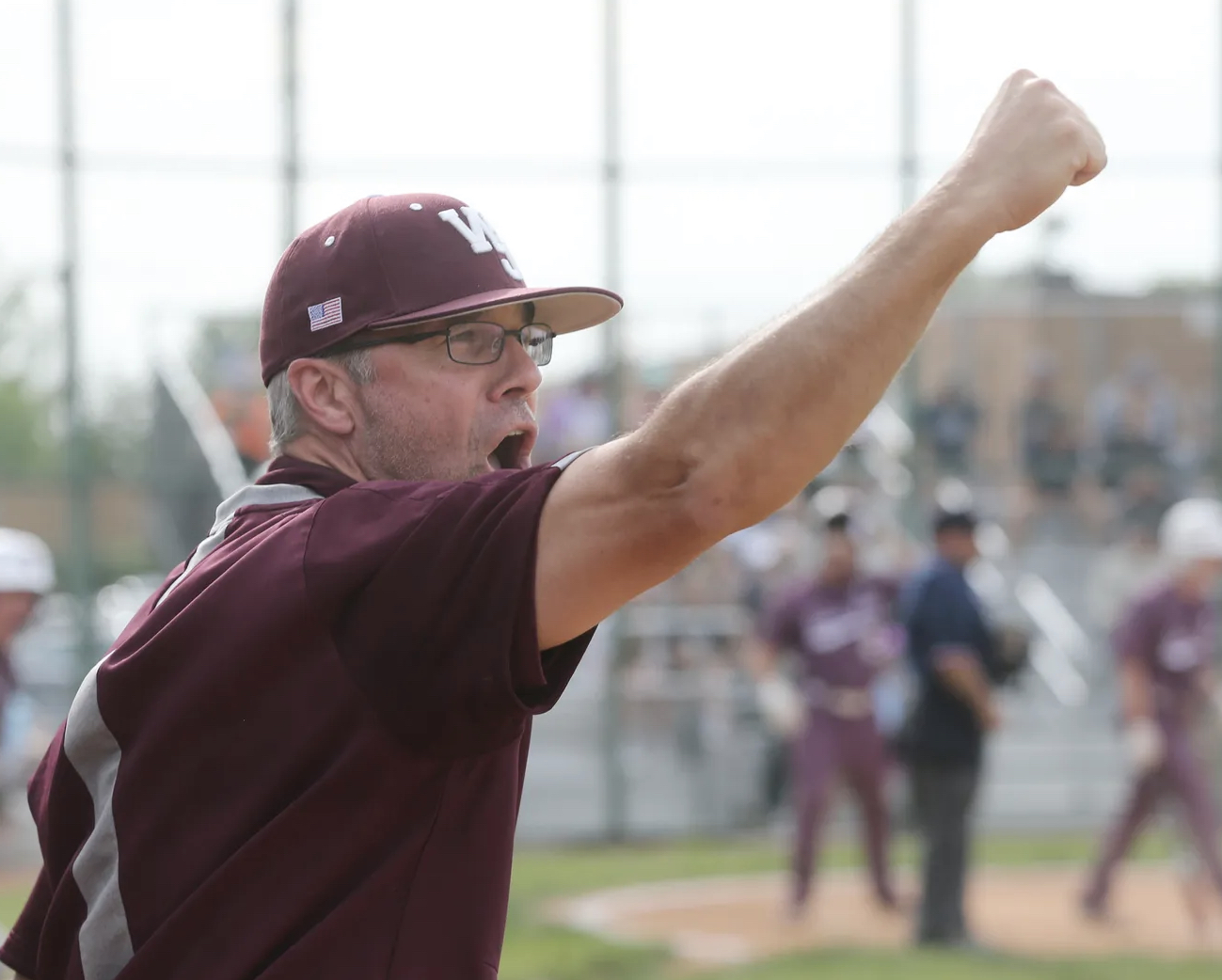 Athletic Director Mr. Mark Hassman expressed his confidence in Bowers' ability to continue the winning tradition established by Kaczmar. "I see Joe as the right fit to continue the rich heritage of the baseball program," Mr. Hassman said. "With Joe at the helm, it will bring continuity to the program and a goal for a state championship."
Bowers is excited to take on the challenge of leading the baseball program. "Walsh Jesuit is a very special place to me and my family, and I hope to add to the rich tradition of academics and athletics that the school is known for," he said. "I am very excited to get started and build on the gold standards set by coach Chris Kaczmar for the last 26 years. I believe that my contributions to Walsh Jesuit will extend beyond the baseball diamond."
With Bowers' extensive experience and the school's strong legacy of athletic success, the baseball team is poised to continue its winning ways under its new coach.
Senior Youngstown State commit Alex Covas said, "We know he's a young coach, and we know that he's going to work hard right along with all of us. He's going to do whatever it takes to make us great out there on the diamond."

View Comments(1)