Men's basketball celebrates slam dunk season
The WJ men's basketball team was on fire on February 10, 2023. That's the day they took the Crown Conference title for the 3rd consecutive year as they defeated Notre Dame-Cathedral Latin 67-43.
Senior Zach Halligan has been the top scorer and Tyler Bell, junior guard, is the next high scorer. The Warriors have a talented group of players, with major contributions coming from juniors Ruel Tomlinson, power forward; Sean Spicer, power forward; and Jesse James, point guard/shooting guard.
The team had a 15-7 overall record and was undefeated in Crown Conference contests. Two pivotal games this past season occurred against St. Ignatius and St. Vincent-St. Mary.
Earlier in the season, WJ faced off against the Wildcats from St. Ignatius in one of their toughest battles. According to senior captain and power forward Max Matta, "The game was so intense, the passing and play execution was excellent, and the energy in the gym was high."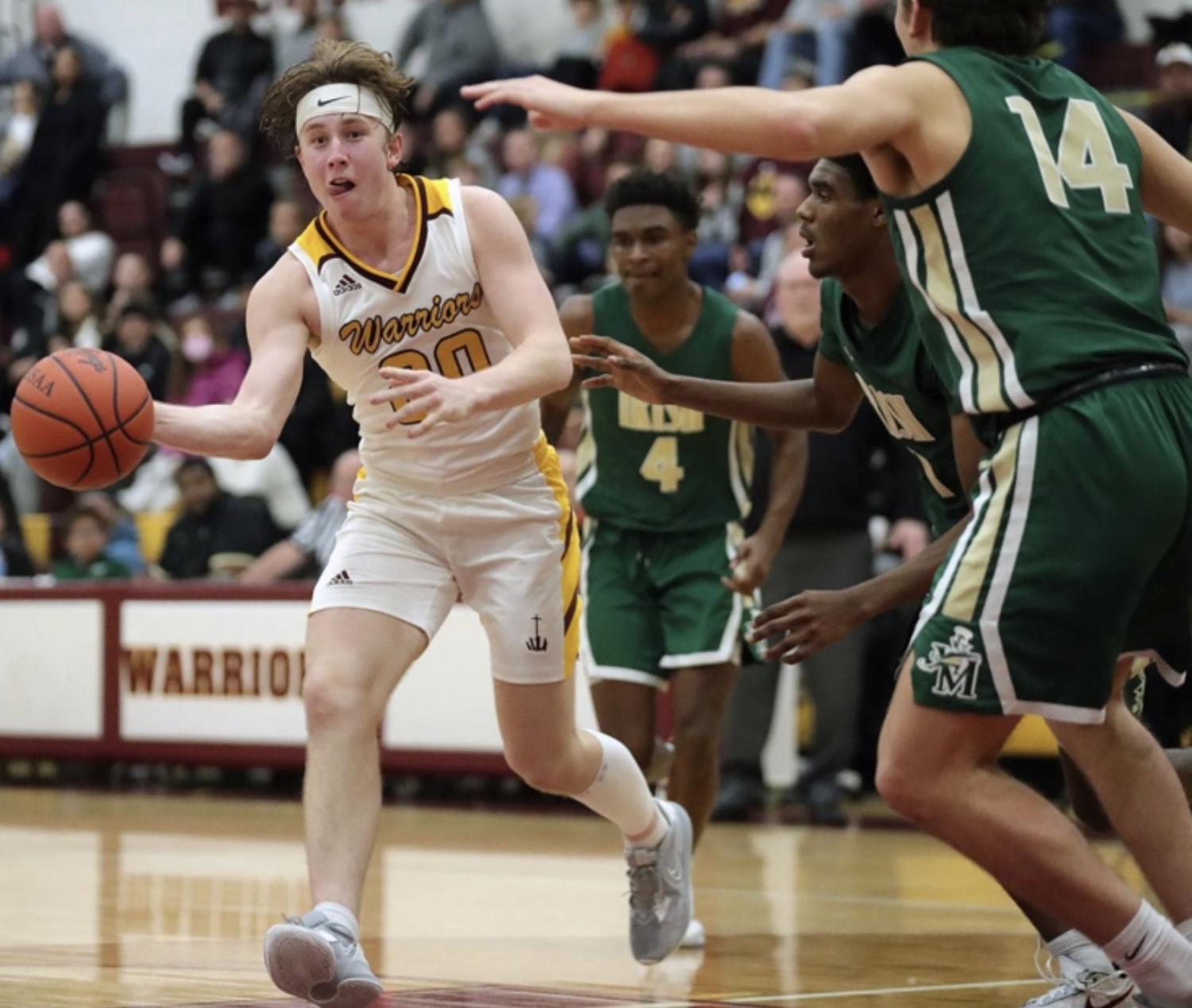 "We had a lot of energy throughout the whole game because we knew they were one of the most talented teams in the entire area," Sean Spicer shared. The Warriors played their hearts out and left it all on the court. The score was very close near the end, but the Warriors came out victorious as they toppled Ignatius 67-63.
The game against STVM on December 12 was also heated. The Dome was packed with students and adults to see the two teams face off. The rival from Akron has one of the best teams in Northeast Ohio.
Natalie Susa, a junior fan said, "The Dome was packed, and I had never seen so many students show up. Their school spirit could be heard in all the loud cheering, and it could be seen in the stands."
Junior Tyler Bell noted, "After the win over St. Ignatius, we were trying to prove that it wasn't a fluke and that we are a good team." They did just that.
"We thrived off the atmosphere of the gym, and that gave us life throughout the entire game, which gave us our first win over them [STVM] since 2008," added Sean. The crowd-pleasing win was one for the books as WJ defeated the Irish 73-65.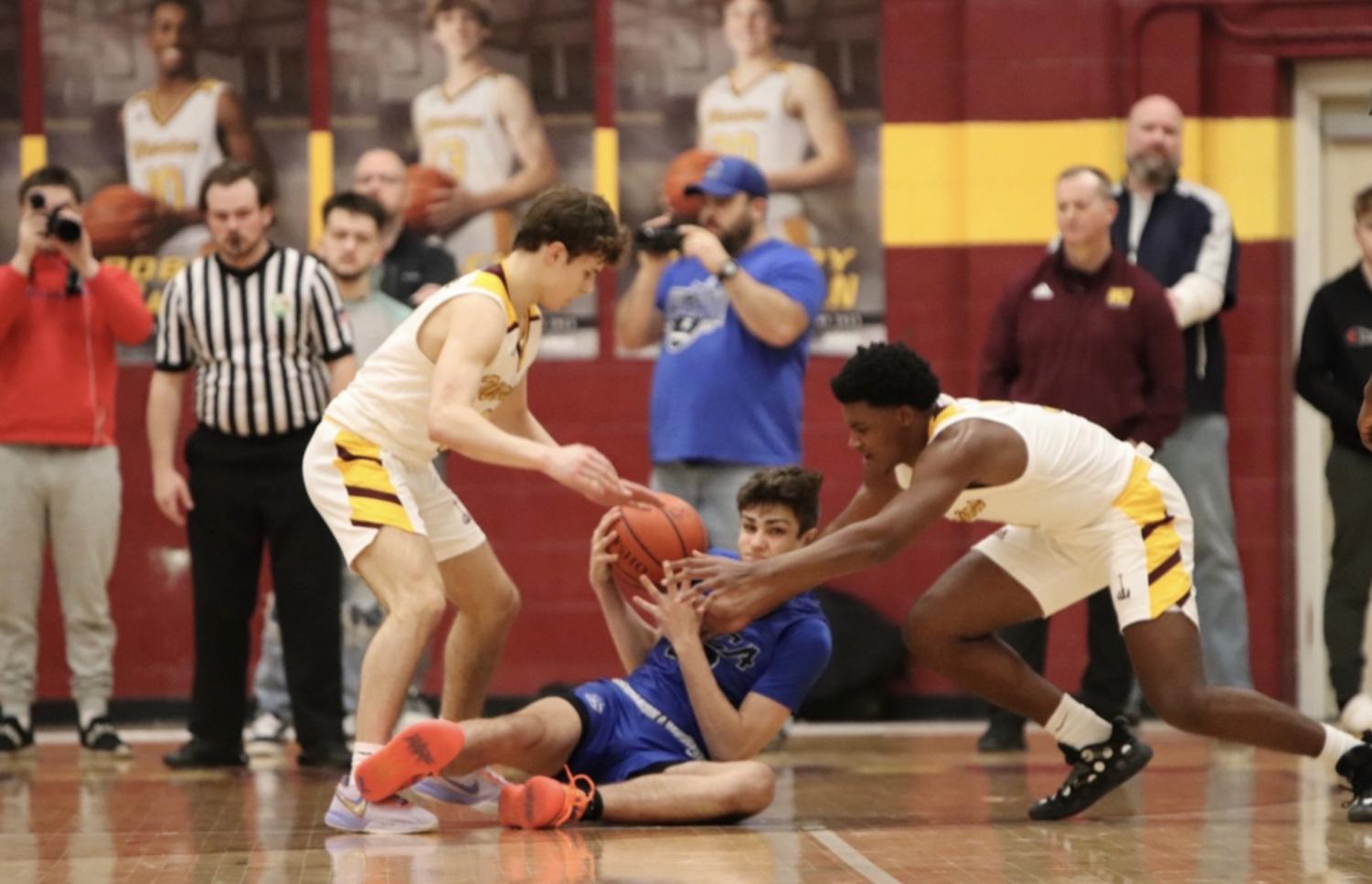 These challenges prepared the team for the post season. On February 17, the Warriors played their last regular season game against Padua, triumphing with a respectable 67-43 win. During the first playoff game against Perry on February 22, they enjoyed a huge 74-37 victory. The second round was a blowout, as the team defeated Hoover 62-37.
The boys took home a big win after a tight game against Louisville, finishing on top (49-48) in the District semifinals. After a resilient battle against Brush in the District championship, Walsh Jesuit was victorious 49-43.
Leave a Comment