Pine Ridge offers Native American immersion
All that can be seen is desolate, dry land. Trailer homes. Dirt roads that turn to mud, making travel impossible. Trash. Piles of firewood scattered about. Black Hills looming on the horizon. People in desperation.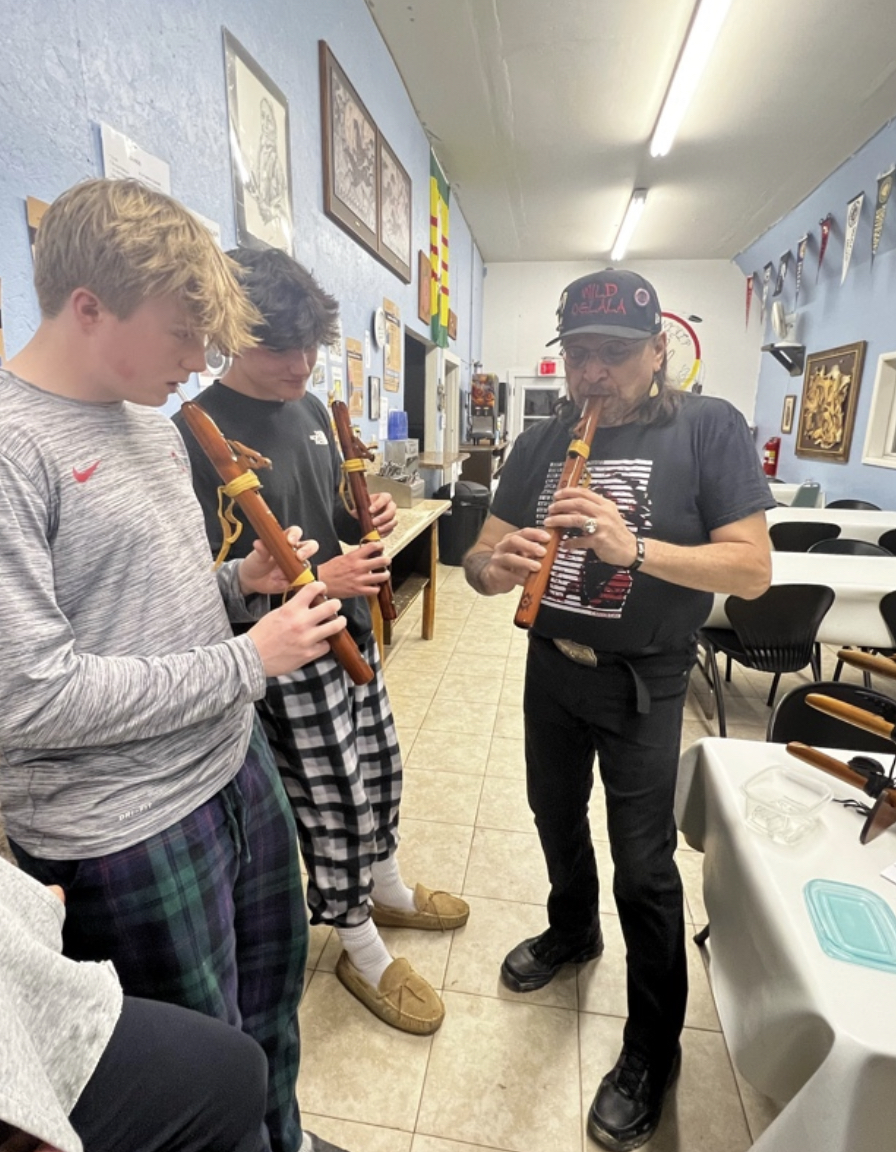 Senior Charlie Snow said, "I remember talking to a man named Sidney who grew up on Pine Ridge, whose brother died from an overdose. It was so impactful when he talked to me about the struggles he and many of the Native Americans face and how different their life is from ours."
During spring break, six Walsh Jesuit High School seniors and two faculty members set off on a journey to Pine Ridge, South Dakota, to help the tribes on the reservation and to immerse themselves in a completely different culture and way of living.
On the reservation, the group learned that so many bad things happen there. The teenage suicide epidemic is at an all-time high, many babies don't live to see their second birthday, people die early on, meth and alcohol are taking over, and so much more. Despite all of this, the WJ group was welcomed with open arms and kind words.
Lauren Mercer stated, "The service made me feel like I was a part of something more and made me feel amazing knowing that I made an impact on at least one person. The greatest takeaway I learned from the Lakota people and their culture is to welcome others and embrace different cultures. The Lakota culture has a beautiful way to show that differences are welcome and that they make us uniquely ourselves. This culture also made me feel like I had a sense of belonging."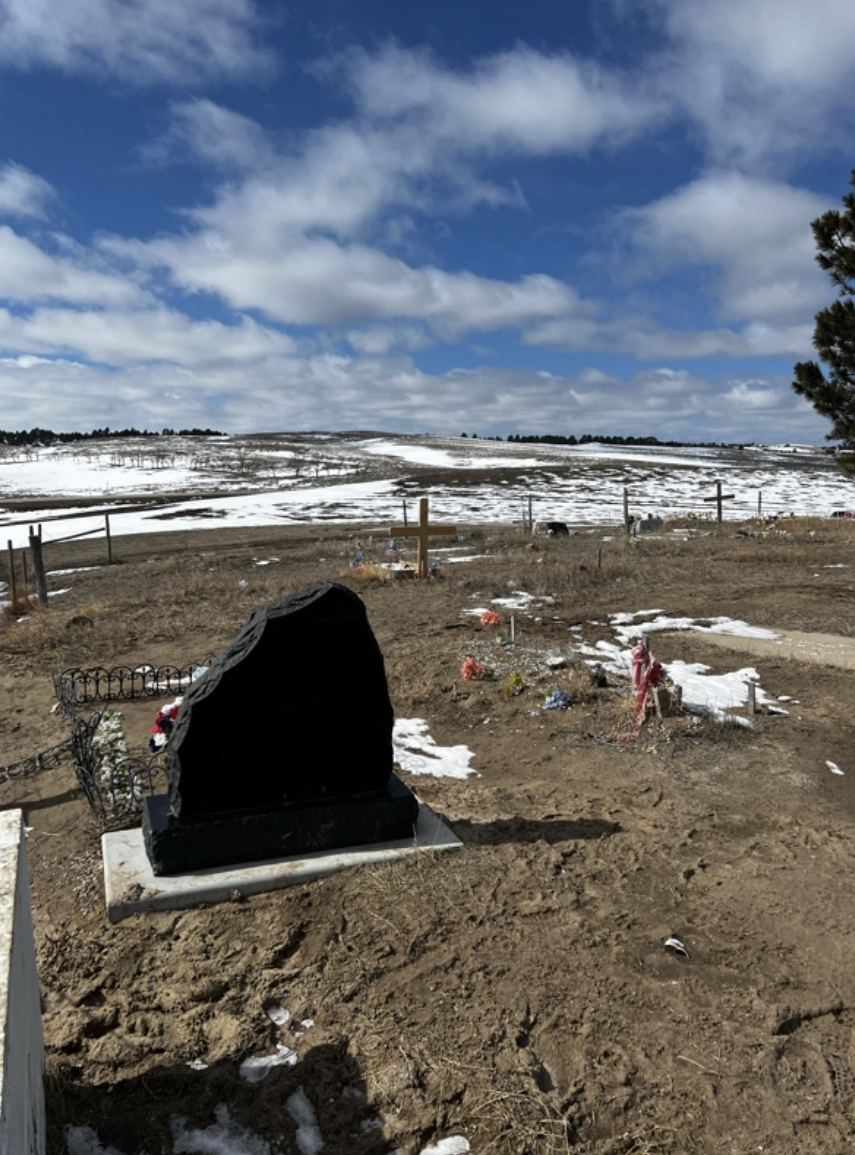 Each night, the students, Director of Campus Ministry Mr. Tim Dunn, and theology teacher Ms. Mary Kate Glowe would reflect on the day. The group discussed where God was seen on that day and what lesson was most impactful. Learning about the Lakota culture and also the horrors their people experience was eye-opening and real.
Brady Eggleston shared his feelings about the trip: "My main takeaway from the Lakota people is to respect everyone. They are a group of people who suffer so much loss, and yet they have so much respect for everyone they come across."
Inila, a wise sixty-year-old Lakota man, wore long braids, and his weathered face added years of age. In a low and soft voice he shared the fact that he has lost children and grandchildren, and many of his family members died in the Battle of Wounded Knee.
He went on to talk about how the earth is sacred and that the people on it are meant to be cherished and loved above all else. After his speech, he stayed behind for a bit to talk with the students and take pictures.
Mr. Dunn noted, "Each time I go, I am struck by the connection to the earth and each other. 'We are all related' is something that is a hallmark of the Reservation. It's incredibly Christian as well—we are all created by God and connected on a deep level. Too often we concentrate on the things that divide us instead of that which unites us—we are created by God… aka we are all related!"
Leave a Comment