WJ women's track is ready, set, and looking to post season
The Walsh Jesuit women's track and field team is on a roll this season with no sign of slowing down. With the District Meet at Nordonia approaching on May 17-19, the team is gearing up to continue their successful run.
Coached by Mr. Peter Hanon and led by senior captains Lauren Powers and Josie Haag, the team has maintained their strength since last year and has improved this season.
"We started out strong and have so far continued to keep that up and improve," Josie stated. "I attribute much of this to our training and the attitude we bring to each meet at both a personal and team level."
The team has had several notable victories throughout the season, including the April 8 Nordonia Knights Relays, the April 29 Miele Invitational, and the May 3 Crown Conference, held at WJ. Marisa Musso, another senior, said, "The team is doing really well. We got third in the Warrior Relays, which was out of 22 teams, and was our biggest meet of the year so far, so that was good for us."
According to Haag, the team's strongest members include Kate Figler, who currently has the highest point count, and juniors Liv Ziccardi and Christina Viers who consistently place and inspire the team with their sportsmanship and team spirit.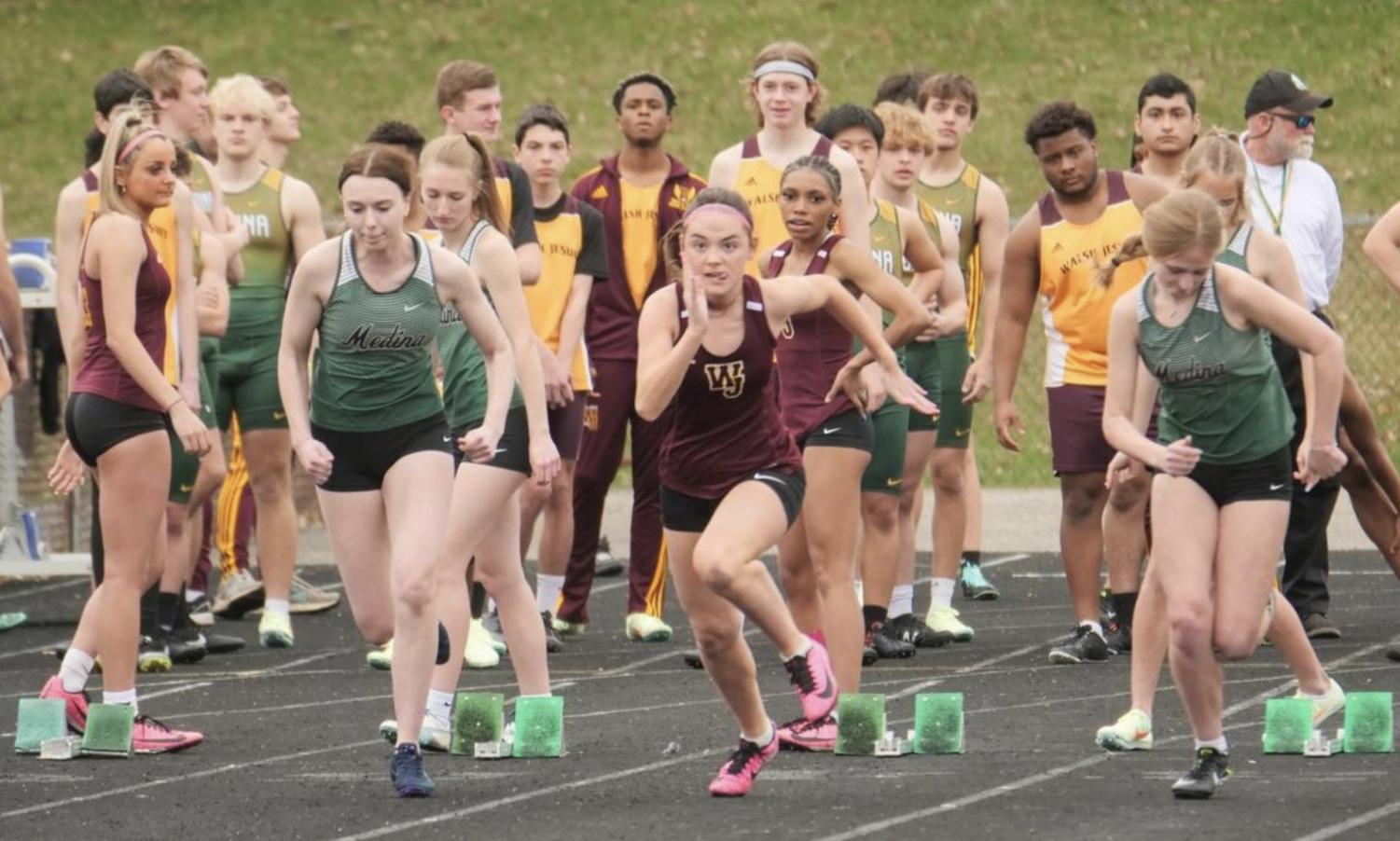 Josie further added, "Winning districts is something that has been within reach the past two seasons and is a major goal we've been working for as a team."
The group has faced several challenges this season, including the highly competitive Warrior Relays. However, they remain focused on doing their personal best at every meet.
Junior Anysia Reimund shared, "I wouldn't say there is one team out there that concerns us the most. It's more that we get to each meet with the mindset that we need to do our personal best for the good of the team and ourselves, too. We want to use all our effort, training, and coaching to be our best that day."
The Walsh Jesuit women's track and field team has undoubtedly shown their strength and determination throughout the season as they continue to chase their postseason goals.
Leave a Comment