New Indoor Turf Area
This year WJ athletes have a new turfed area in Ricco Fieldhouse to utilize for training and physical therapy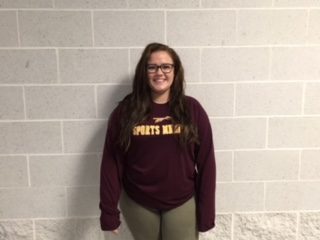 More stories from Cassidy Wilmoth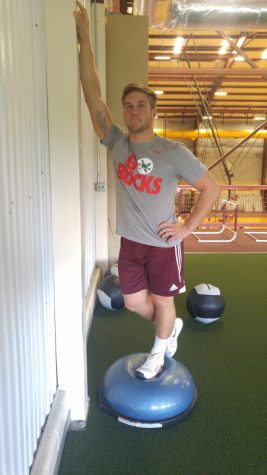 The indoor turf at Walsh Jesuit was installed by The Motz Group in mid-September on the top floor of Ricco Fieldhouse.
When asked how the idea for this renovation came to be, Walsh Jesuit's president, Mr. Karl Ertle, explained, "The indoor turf was part of Walsh Jesuit's original renovation plan in the 1990s, but it was put on the back burner due to a lack of funds and space."
More than 20 years later, the idea surfaced again. "Coach Matt Redmond brought up the indoor turf at a staff meeting last year and we discussed it," said Mr. Ertle. The indoor turf was installed this year due to a generous donation from an anonymous Walsh Jesuit family. One need addressed by the turf facility relates to students who are undergoing physical therapy. Many injured athletes had to drive up to two hours just to reach their therapy destinations. Being able to perform physical therapy at school makes it much easier on students.
The indoor turf provides students with a 40 x 20 yard area that is padded and has all the equipment they might need for their physical therapy.
"
"It can be used for speed and agility training, conditioning, and stretching after a workout or practice for any sport.""
— Coach Redmond
David Blanchard ('16), a varsity football player, injured his foot at the beginning of the season. He used the indoor turf for his physical therapy. Blanchard said, "Trainer Mark sent me to the indoor turf instead of the trainer's room because it provided me with more space and all the necessary equipment." The area holds an array of up-to-date equipment that athletes might need to recover. Blanchard was able to perform his physical therapy every day after school and is now back on the field.
Coach Matt Redmond, who heads the WJ Strength and Conditioning Program, noted that there are other uses for the indoor turf. Redmond explained, "The indoor turf facility enables correct foot placement during training and conditioning."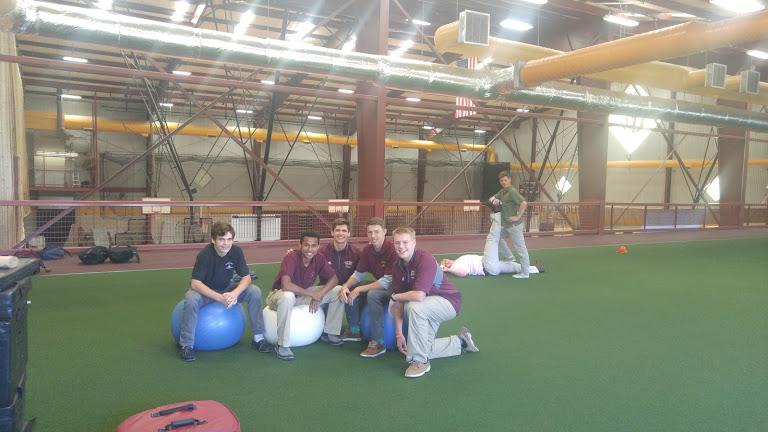 Previously, sports teams, like football, used the basketball court for training and conditioning, which is not optimal for athletes who play on grass fields. Also, the room provides teams with a place to practice when it is lightning.
"It can be used for speed and agility training, conditioning and stretching after a workout or practice for any sport," said Redmond. Coaches like Mr. Redmond plan on using the indoor turf for off-season conditioning as well.
Faculty, staff and non-team-member students can use the new facility. However, those students and adults must ask Coach Redmond or Trainer Mark to be sure they are not interrupting a practice or training session. In addition, all students must be supervised by an adult when using the training area or equipment.
Leave a Comment