"Black Panther" slashes the box office, inspires audience [Review]
"…it is time to show the outside world who we are. Wakanda forever!" --Black Panther
The latest stunning addition to the Marvel Cinematic Universe (MCU), "Black Panther," recounts the adventures of a king and superhero. The title character made his first debut in the MCU's last story arc, "Captain America: Civil War."
Chadwick Boseman does a spectacular job of embracing the Black Panther, also known as T'Challa, as he masterfully brings the comic book character to life. Likewise, according to Ignatiy Vishnevetsky, the mega-talented Michael B. Jordan (Killmonger) is cast "as the most complex villain in the post-Dark Knight cycle of superhero blockbusters."
The story takes place in Wakanda, a technologically advanced, futuristic realm hidden from the outside world. In the first subplot, an antagonist, Klaw (Andy Serkis), steals Vibranium, the strongest metal in the Marvel Universe, and tries to sell it to the highest bidder.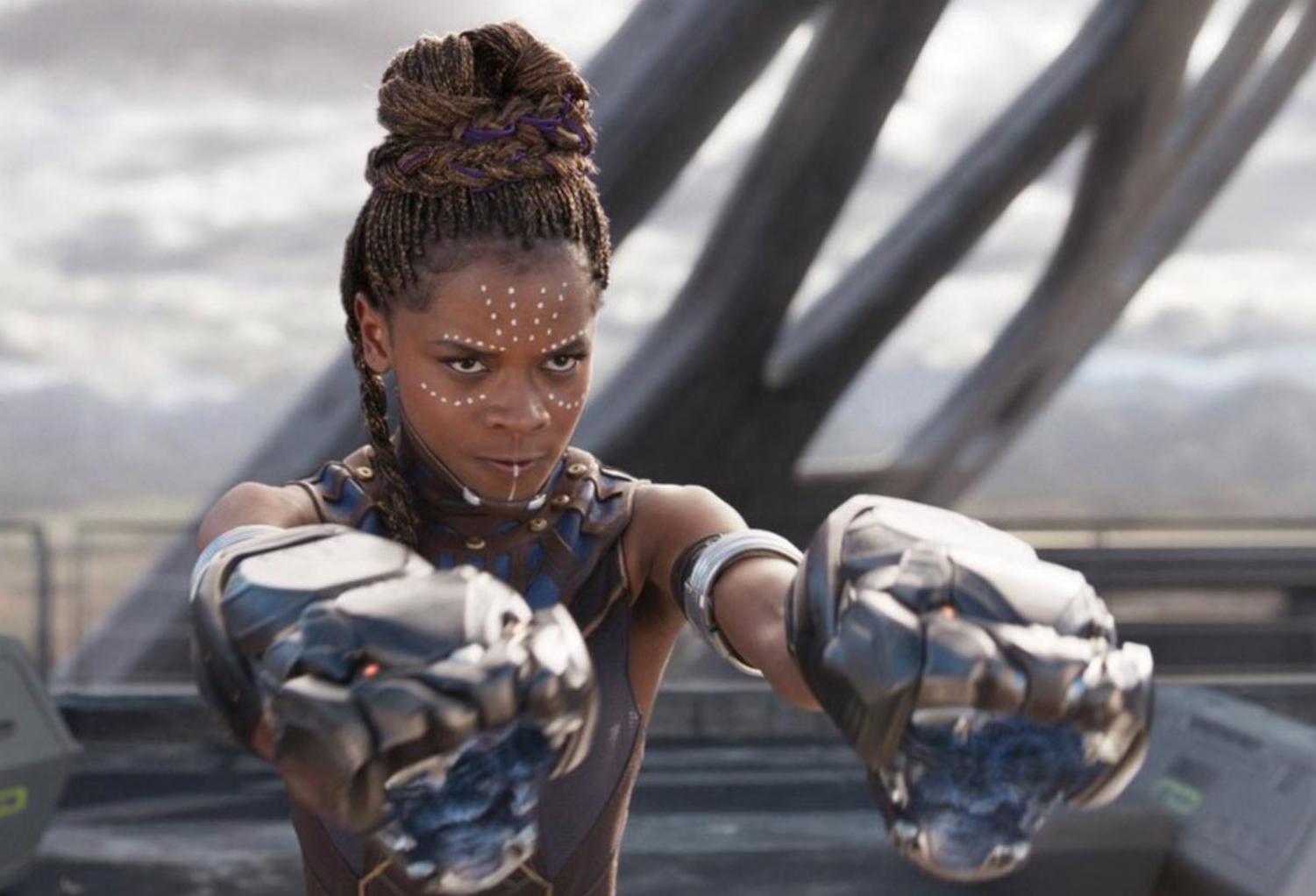 But the main plot involves T'Challa's cousin and vengeful antagonist, Killmonger. Secrets are discovered about the family's past betrayal. T'Chaka, T'Challa's father, had been forced to kill his brother to keep the existence of Wakanda a secret. However, he is unaware that his brother had a young son, Killmonger, who eventually discovers the real truth behind his father's murder and seeks revenge.
Meanwhile, sibling pair T'Challa and Shuri (Letitia Wright) provide comic relief. Junior Matthew Volpe loved the film, especially the siblings, stating, "I liked them because they showed the true relationship of a big brother and a little sister."
Viewers and critics of "Black Panther" have invariably reacted enthusiastically. Bryan Bishop of The Verge stated, "It's gripping, funny, and full of spectacle, but it also feels like a turning point…[MCU] has ended up with one of the most enthralling entries in its entire universe." Another critic gave it a 10/10, saying it is "probably the best [MCU release] yet." "Black Panther" earned a 97 percent on the Rotten Tomato meter.
The blockbuster is also the highest rated and highest grossing MCU movie. "Black Panther" made more than $50 million on opening weekend (best ever opening weekend for a black directed film), is among the 10 best opening movies ever, and passed the $1 billion mark in ticket sales in only 26 days.
"
It changed the superhero plain with cultural differences and [the movie] is not afraid to juggle with political and social injustices."
— Virgil Glorioso, '18
Calling the film revolutionary, Rolling Stone magazine applauds director Ryan Coogler for making the modern black superhero "respectable, imaginative and powerful" for the first time.  Similarly, The Odyssey states, "The country of Wakanda…[is] meant to equate an African country. This choice is revolutionary, seeing that Americans tend to lump all African countries into a category of 'developing, poor, and starving' places with people who are in need of a savior…The way that Marvel presents [Wakanda] is much more positive than what one might typically think."
"Black Panther" fan and senior Virgil Glorioso agreed, noting, "It changed the superhero plain with cultural differences and [the movie] is not afraid to juggle with political and social injustices."
With its colorful setting and costumes, complex characterization, and wonderfully entertaining characters and plot, "Black Panther" is touted as 2018s best film. It continues to captivate audiences and critics, all giving it high praise.