Walkout marks Columbine anniversary
Students unite with others across the nation
Marking the 19th anniversary of the tragedy at Columbine High School, WJ students held a walkout on Friday April 20. The demonstration was organized by a student committee working to reduce gun violence in schools.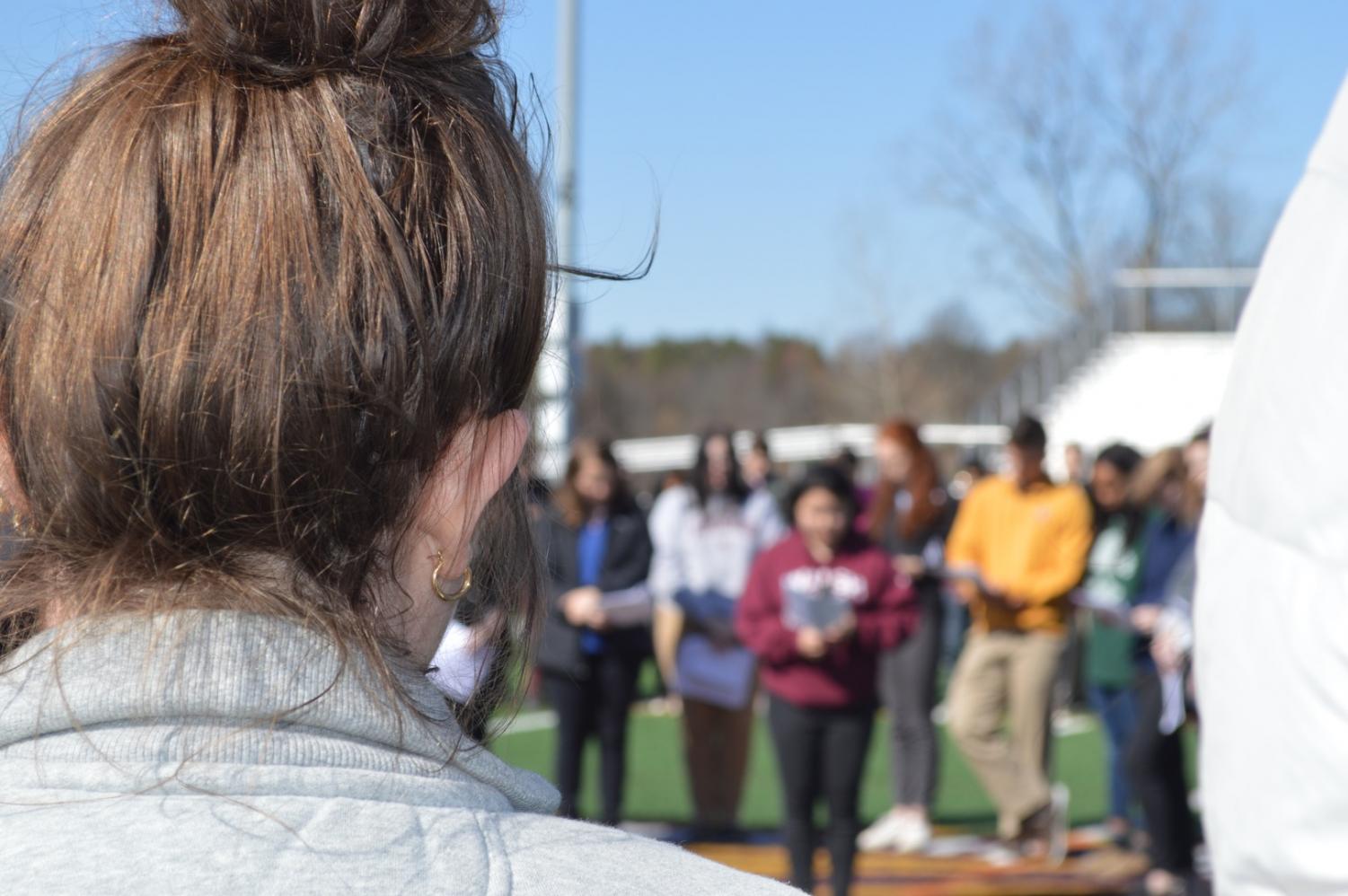 Freshman Bill Holtzer commented, "I found that the walkout was as I expected it to be. There was no strong political leaning in either direction. I feel that if there were to be any political statements it would have been a distraction from what really mattered, which was paying our respects to those killed in the school shooting."
WJ's student Anti-Violence Committee seeks to avoid tragedies like the one that occurred at Columbine High School. During that shooting 19 years ago, 13 people were killed and 25 students were injured. Nationwide, students are speaking out and participating in walkouts similar to the one held at Walsh Jesuit.
Junior Lexi Bajasz, who spoke at the walkout, stated, "I participated in the student walkout and read a short bio of one of the victims. I chose to get involved with these efforts to take a stand against gun violence because it is important to have schools where we can all feel safe every day."