Commons gets constant comments on renovation
"You scream, I scream, we all scream for ice cream!" That's what the students of Walsh Jesuit are thinking after getting a brand new cafeteria.
The remodeling of the cafeteria started in the spring of 2018. It was finished just in time for the 2018-2019 school year. The $1.5 million cost was covered by funds raised during last year's POWWOW oral auction event, other donations, and the schools' own funds. The remodel was a part of the school's strategic plan started in 2016 to assess facilities at WJ. As a result, various designs were presented, and the new cafeteria was built.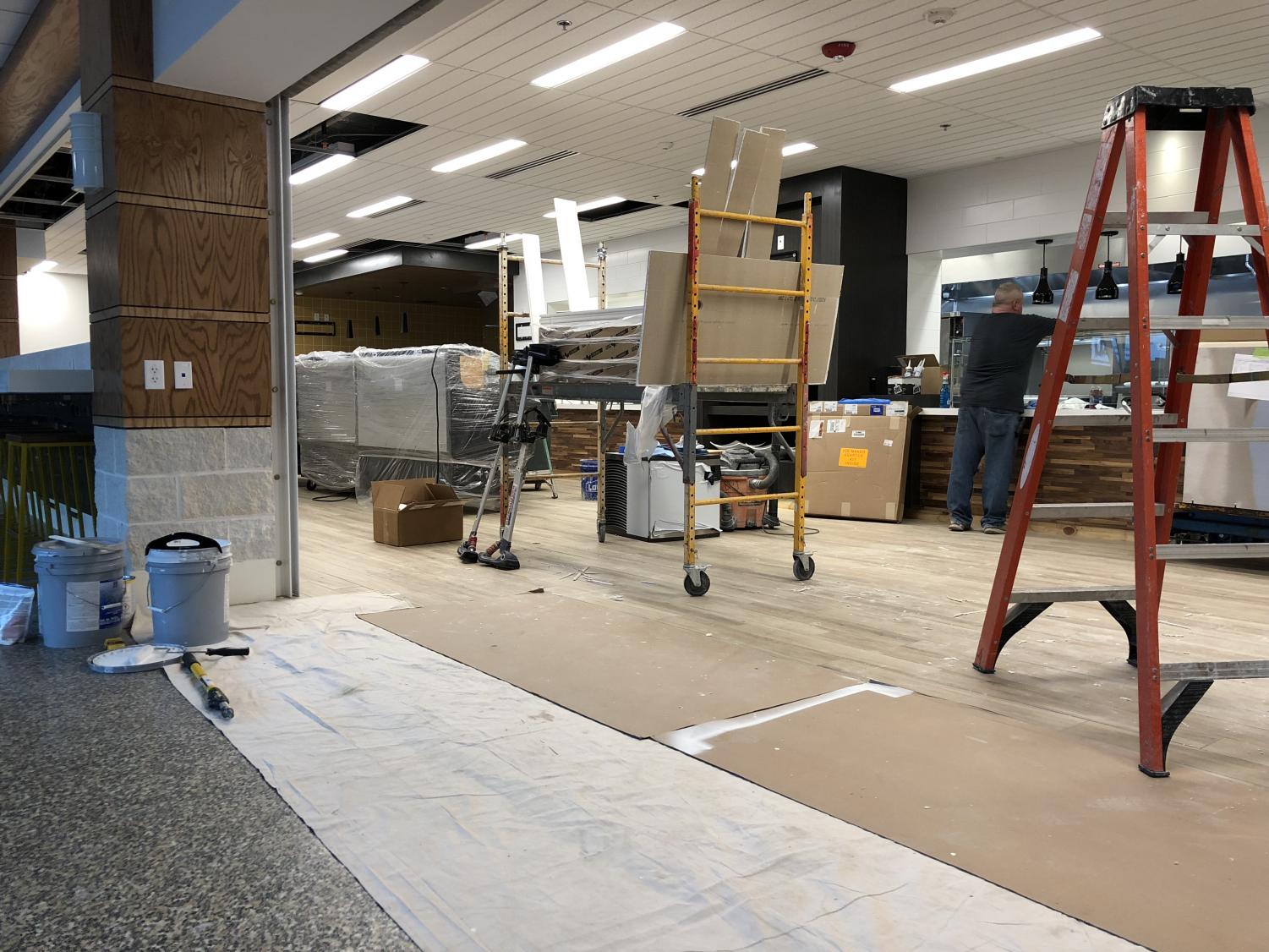 The new design provides better efficiency of space and traffic flow. Katie Chenelle, a freshman, has been impressed with her lunch experience, stating, "I love the staff and how fast they get us in and out."
Like last year, A Taste of Excellence is running the new kitchen. A 15-day rotation of menus include a wide variety of meals from mac and cheese to a taco bar to Chinese stir-fry. Some of the new additions include a soup bar and hot foods bar, snack counter, pop fountain, and soft serve ice cream with a toppings bar; however, student favorites such as pizza slices and fries are still available. Breakfast is also served daily.
Asked her opinion of the new facility, Rylie Niemiec, a senior, exclaimed, "I love the new ice cream machine!" Another senior, Hannah Bessemer, added, "I like the new area most because it's more open and we have more options that taste a lot better."
Significantly, the food is affordable for students. For example, one fountain drink costs only $1. Students can pay with cash or write a check to Taste of Excellence. Another option is depositing money to a student account. A cashier can deposit funds to the account or parents can make direct deposits from a website found on the resource board on MyWJ. Then all the student has to do when purchasing is enter their student ID to the number pad and the money is automatically taken out of their account.
Furthermore, senior Gabby Ortega absolutely loves the new cafeteria. She enthusiastically shared, "I like that there's more room for students to purchase a variety of different items, and I love that they are selling new foods, like the french fries and tater tots. I love the new addition of the fountain drinks and ice cream machine. Most of all, I love the variety, pricing, and friendliness of everyone who works in the cafeteria."