Dynamic duo takes on admissions
Walking into the Admissions Office, one finds a new pair of welcoming individuals inside. They are Mr. Bill Beard and Mr. Jason Ruegg, the new Director of Admissions and the Director of Enrollment Management, respectively.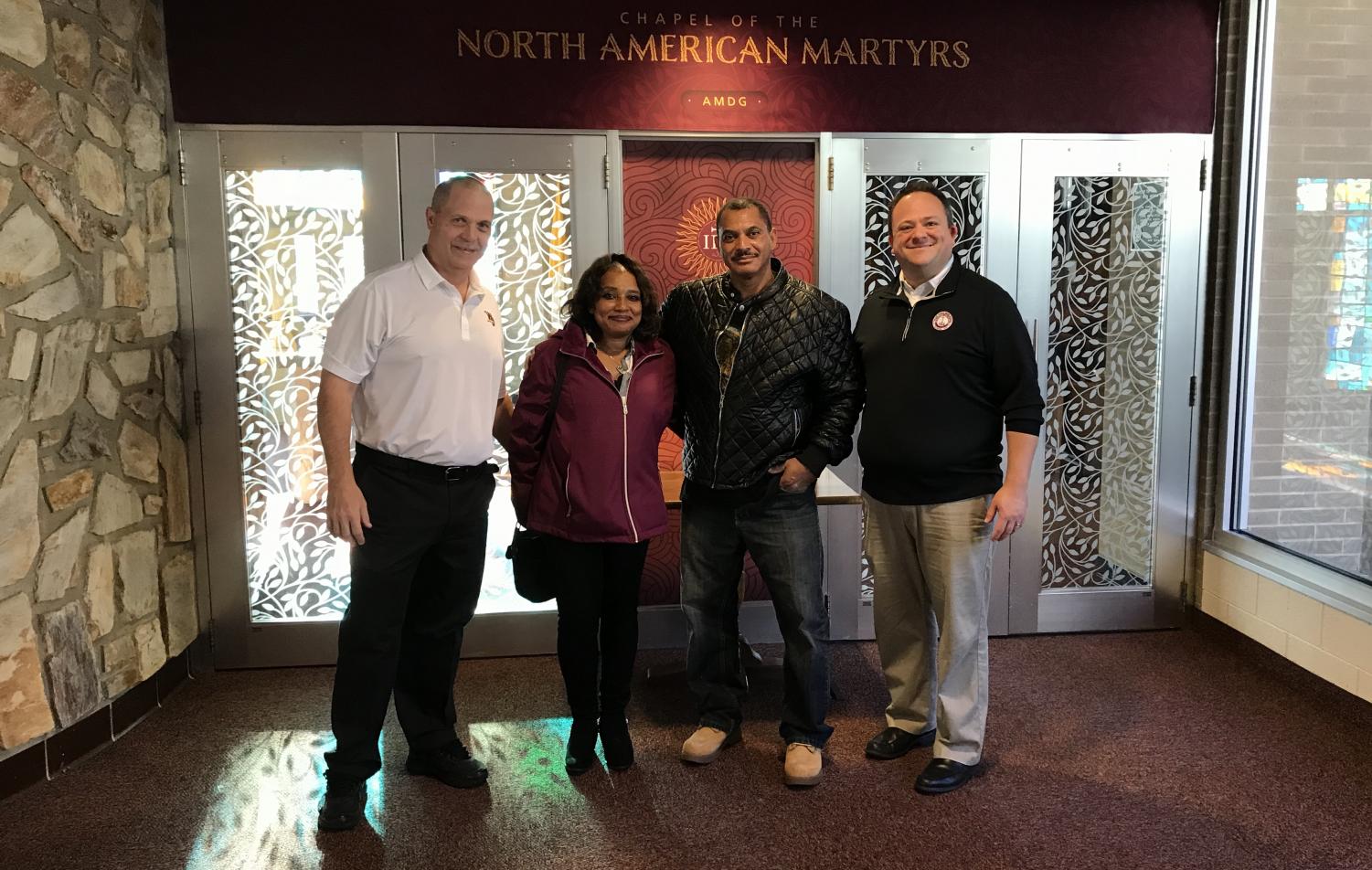 Mr. Beard was born and raised in Cleveland Heights, went to Cleveland Heights High School and then attended Princeton University. Previously, he worked in admissions at University School in Hunting Valley and, more recently, at St. Francis de Sales High School in Toledo. Mr. Beard and his wife, Courtney, arrived just a few months ago. He said coming to Walsh Jesuit proved to be a "quick transition," but he is still settling in.
The first thing he noticed about WJ was the friendly atmosphere in the hallways. He saw a "sense of community" and how "everyone cares for each other." He went on to say his favorite thing about admissions is "giving young people an opportunity to take advantage of what Walsh Jesuit has to offer."
Mr. Beard will also join the hockey coaching staff as he previously has coached both hockey and baseball. He added that he enjoys golf, as well, and his handicap is in "the single digits."
His advice for students included "Don't take for granted what Walsh has to offer" and "take chances." He said the biggest thing students can do to boost enrollment is, "when with potential Warriors, to be our best selves to make them feel welcome."
Mr. Ruegg is a familiar face at Walsh Jesuit since he is an alumnus himself ('96) and previously served as the Director of Alumni Relations. He said he moved to admissions because it was an "exciting opportunity" and he wanted to "do more for the school." He shared that the transition was "fun and exciting" and different, going from working with past to future Warriors.
"
When with potential Warriors, [we should try] to be our best selves to make them feel welcome."
— Mr. Beard, Director of Admissions
After spending twenty years at Allstate, Mr. Ruegg initially returned to Walsh because it was a "great place" and he had an "opportunity to come back to the community and realized how special it all was." When he first arrived, he saw that it was "exactly the same place –the community never went away!" When not working, his neighbor Ms. Duarte said he spends his time with his wife, Melissa, and his children Morgan, Maggie, and twin two-year-olds Alan and Louis.
Mr. Ruegg also has a talent for cooking, a skill that took root as an elective in college but transitioned into a true passion of the culinary arts. His favorite dishes to prepare include Spicy Chicken Scarpariello; walnut, almond, and pecan-crusted chicken with praline carrots in a brown sugar sauce, served with a parmesan risotto; and spiced ribeye steak with salt-crusted baked potatoes and garlic-roasted broccoli.
The most important thing students can do as a community, according to Mr. Ruegg, is "to smile, tell your friends and family to consider Walsh, and to have no fear of showing how much you enjoy being a Warrior."