W.I.N. with Coach Alexander
After a two-month coach search that included over 50 applicants, Mr. Nick Alexander was named as the new Walsh Jesuit head football coach on December 11, 2018.
Coach Alexander comes to WJ with past coaching experience at St. Edward, Mentor, and John Carroll. During that time he served as assistant coach under Rick Finotti and Steve Trivisonno, two of the most highly regarded coaches in Northeast Ohio. Alexander has over seven years of coaching experience at the high school and Division III collegiate levels, spending two years at St. Edward as the quarterbacks coach, three years at Mentor as the co-offensive coordinator, and two years at John Carroll as the quarterbacks coach and pass game coordinator. In his previous coaching jobs, Alexander led very efficient and effective passing offenses that racked up multiple school records.
"I am humbled and honored to be chosen as the head football coach at Walsh Jesuit High School. I look forward to helping each player reach the highest potential on and off the field. I am excited about the opportunities that lie ahead and I'm ready to get to work," stated Coach Alexander in WJ's introductory press release.
During an interview with The Pioneer, Coach Alexander said, "Our main expectation is to compete and win at everything we do, starting in the weight room, and to make sure that we are attacking every single day."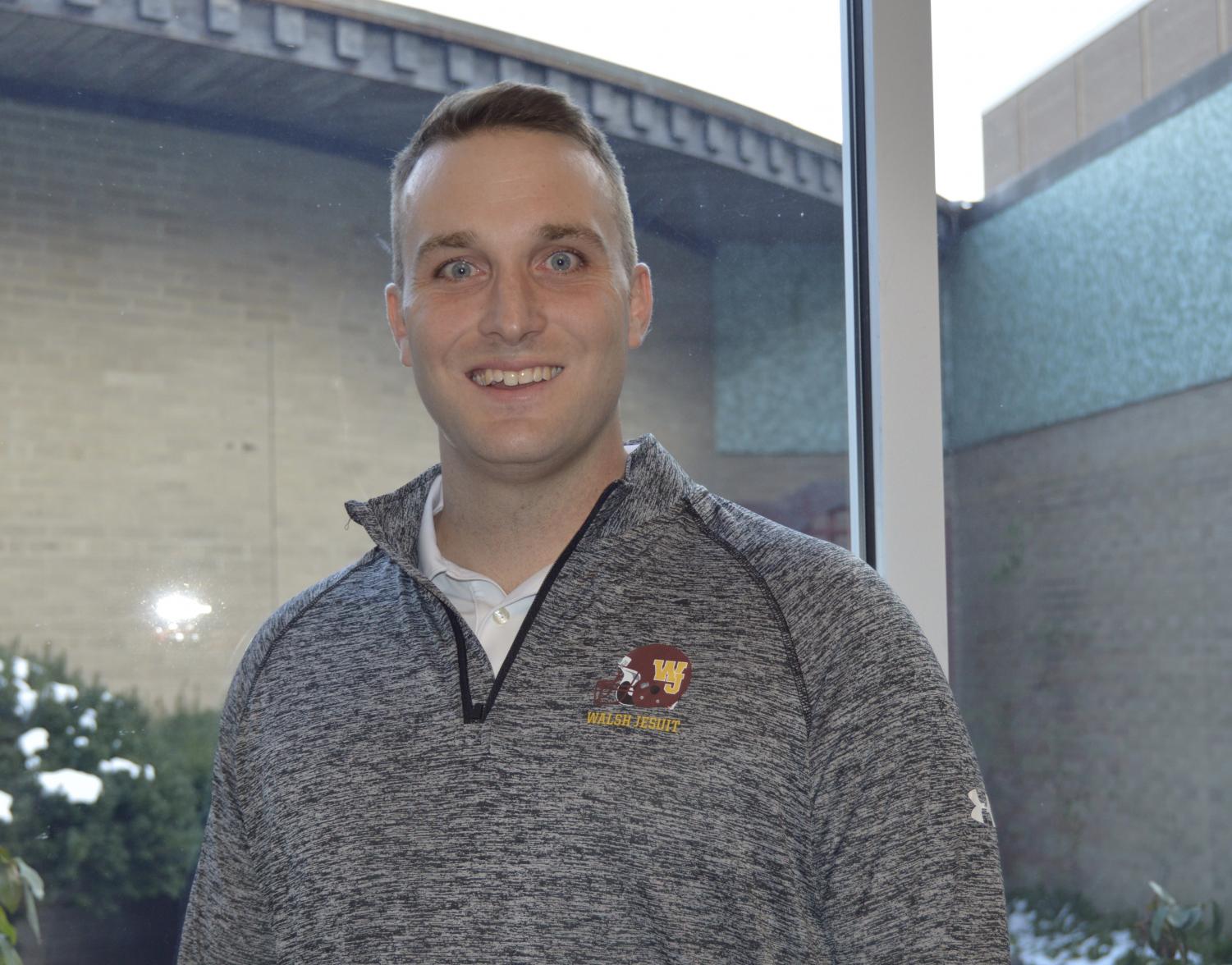 The new head coach's arrival has many current players very excited, including junior tight end Joe El Biri and junior quarterback Cameron Mayes.
"The team expects a BIG culture change with Coach Alexander in the picture, and we believe that he will help turn these last couple of seasons around," Joe said.
In his first meeting with the team, Coach Alexander introduced two major mottos to establish the culture he envisions: The Warrior Way and What's Important Now (W.I.N.).
The Warrior Way consists of five core values: character, pride, toughness, selflessness, and grit. Each of these is essential to success in football and will impact the program going forward. His second motto, W.I.N., is an acronym for What's Important Now, created by legendary Notre Dame football coach Lou Holtz. The concept is all about asking the question "What's Important Now?," meaning what is the most important thing to do in the moment and then to focus on winning at that thing.
"I think what Coach is doing with The Warrior Way and W.I.N. is great and really gives us an objective and goals that we need as players to guide us to be the best that we can be," Cameron said.
Coach Alexander resides in Hudson with his wife, Darcy (Riley) Alexander, a 2007 WJ graduate. He attended Mayfield High School and Capital University and played quarterback at both.
His wife, Darcy, was a soccer standout at WJ and as a Division I recruit of the University of Wisconsin. She is currently the assistant principal at St. Hilary School in Fairlawn.
While coaching requires year-round dedication, Coach Alexander plays golf and enjoys competing and being active with his wife by going on runs and hikes in his limited free time. Whenever possible, he loves to spend time with his family and friends.
Summing up his thoughts about the new coach, Cameron said, "I believe that Coach Alexander is going to get our football program turned around and that he is going to give us all the tools we need to put us in the best spots to be successful. But it comes down to the mentality we set as players ourselves to do it."