Semester one exams move before break
First semester exams for the upcoming 2019-2020 school year have been moved to the week before Christmas break. Exams are scheduled for Tuesday through Friday, December 17 – 20. Christmas break officially begins on Monday, December 20. Classes resume  on Monday, January 6.
Father Mark Carr made the announcement in February to all parents and staff, stating, "I intend Walsh Jesuit to try this change for at least the next three years." The idea is to use the three years as a test and then decide if the school calendar will be adjusted permanently.
First semester exams have been held after Christmas break for years, making this change significant for WJ. Many reasons were cited for the shift, with Fr. Carr advising all involved to "be aware that there are pros and cons to having semester exams before…Christmas break."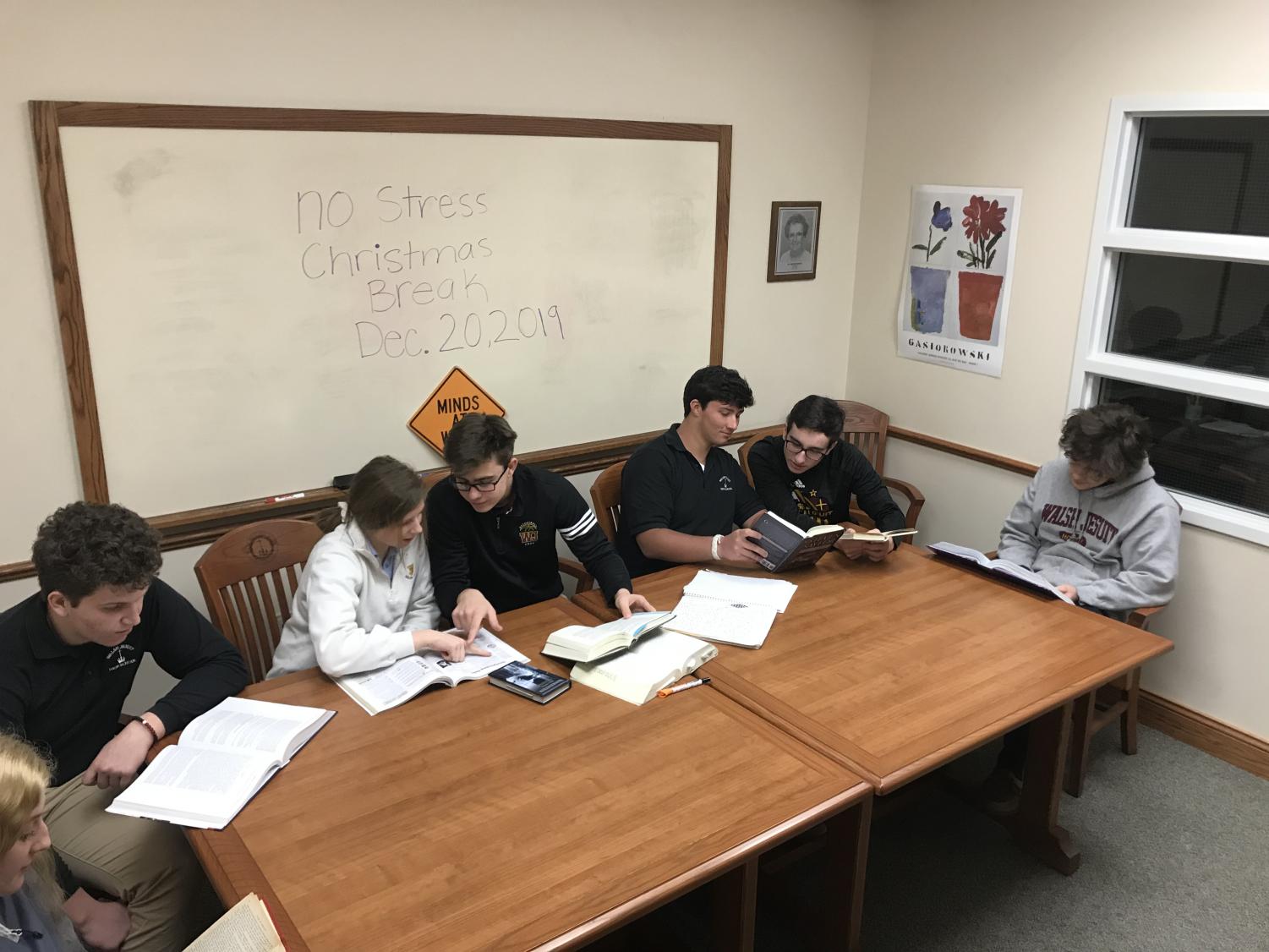 One advantage to the new plan is to allow the community, particularly students, to enjoy an actual Christmas break from school rather than prepare for upcoming exams. Sophomore Brennan Eggleston said, "I can now focus on the holidays with my family instead of studying."
The change also positively impacts the college application process. "Being able to send first semester transcripts in early/mid-January…will greatly help our students' college admission prospects," Fr. Carr said.
Some teachers and staff members encouraged moving exam days as Fr. Carr noted: "When I first arrived [at Walsh], the question was quickly brought up."
"
I intend Walsh Jesuit to try this change for at least the next three years."
— Fr. Mark Carr, Principal
The positive support from faculty was a major step in the decision, as many voiced their positions in listening sessions with Fr. Carr. "People will be more prepared before they start exams," mathematics teacher Mrs. Kasey Larsen said. She believes the current two-week learning gap during break will be replaced by an immediate transition from classes into exams.
Some cons relating to the switch were expressed, however. Spanish teacher Mr. Christopher Gaone said, "In the past, we've had snow days before break where some of the exams cannot be taken until two weeks later."
Grace Yupa, a junior, also expressed dissatisfaction with the new exam schedule. "I am not thrilled about exams moving because I like to use some of the time during [Christmas] break to get organized and study for when we get back," she said.
Nevertheless, student reactions to the change have been overwhelmingly positive. Freshman Brooke Money said, "I think it will be better, so that way we can enjoy break."
Marcus Kendel, another freshman, said what he likes best about the pre-holiday exams is "less stress over the break."