Disney+ release rocks the video streaming world
Cable television is becoming a thing of the past. Streaming services are the new wave, and Mickey Mouse is riding it all the way to the bank.
Last month, Disney released its new streaming service, Disney+. According to CNET, it has over 10 million users worldwide. The service features over 500 movies and nearly 7,500 episodes of television shows, many of them originals.
With its large selection, Disney presents tough competition for rival companies like Netflix. According to Tom's Guide.com, Disney+ comes at a significantly lower price than Netflix, at $6.99 per month versus Netflix's monthly price of $12.99 for its HD streaming.
Disney is betting big on Disney+ as they are expected to spend almost $1 billion on original content by 2020. A quick look at the stock market index reveals the massive investment is already starting to pay off. Recently, Disney's stock hit an all-time high of $148.72 per share, rising 7.3 percent.
Senior Michael McShannic's family recently purchased Disney+, and he's loving it. He said, "I'm using it to watch the new Star Wars show, and I'm really liking it." He was impressed that Disney+ offered such a large number of original shows and movies right at its launch.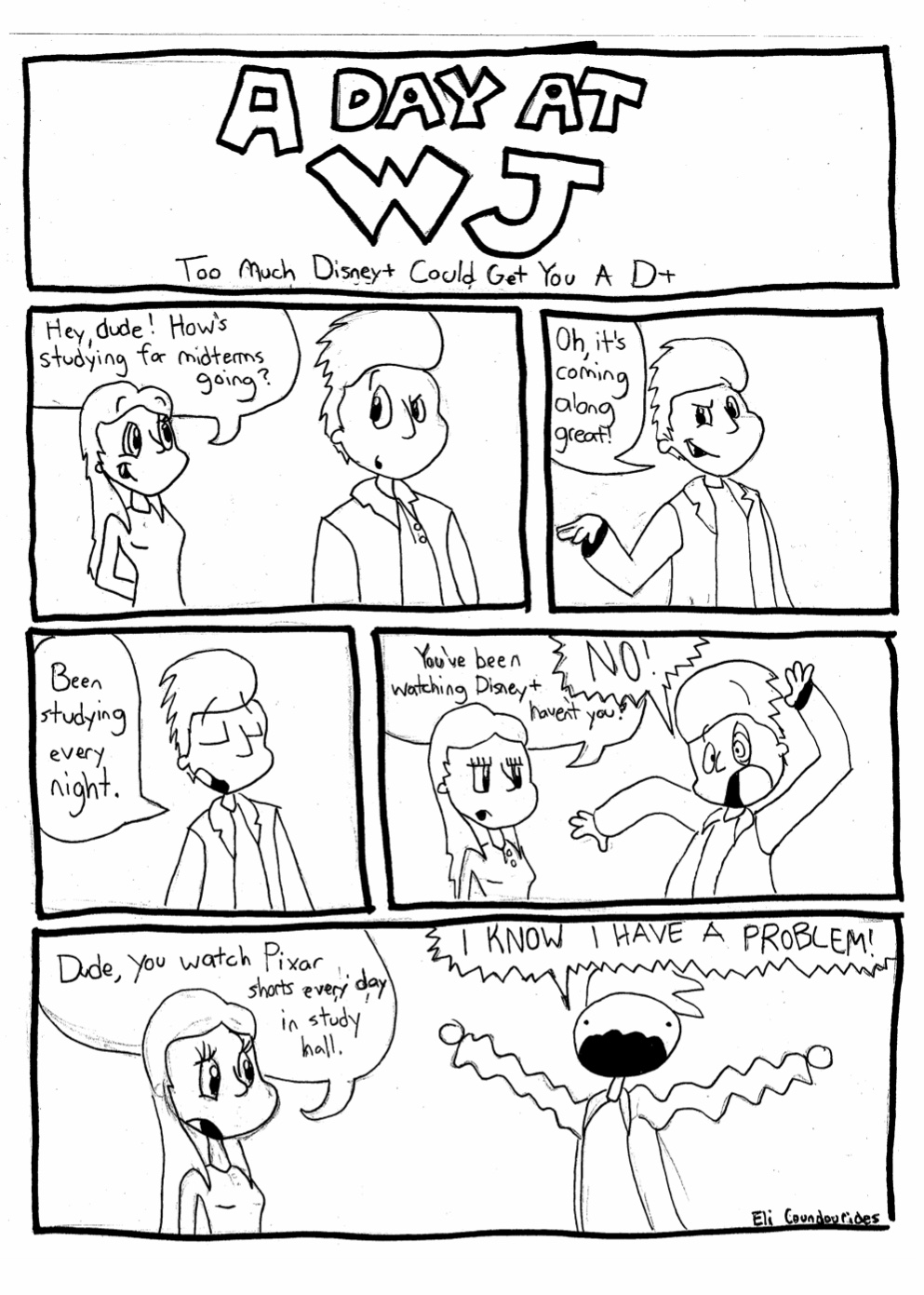 While Disney+ has great original content, that's not all. Disney owns countless private companies and networks, and that's evident on Disney+. In the last year, Disney purchased 21st Century FOX and added one of their shows, "The Simpsons," to the lineup.  "I'm glad that now I can find every season of the show in one place," said senior Jack Lubinski.
Not only is Disney+ a way for people to watch their favorite movies and shows, it's a way to bring people together. Over Thanksgiving break, Phoenix Quinones, another senior, used Disney+ to watch the movie "Monsters University" with her family. She said the movie was fun for everyone and being on Disney+ made it easy to her find and watch it.
Even while skyrocketing its way to popularity, Disney+ isn't meeting everyone's expectations. Senior Abby Lippert said, "I watched a few movies on it at first, but now I'm not using it as much as I thought I would." Abby went on to say that she still watches shows and movies on other apps like Netflix.
Disney+ may be all the rage right now, but it'll be tough to keep up with competitors in the future. Mickey Mouse will have to work some of that Disney magic to stay on top.