Super Bowl eats for everyone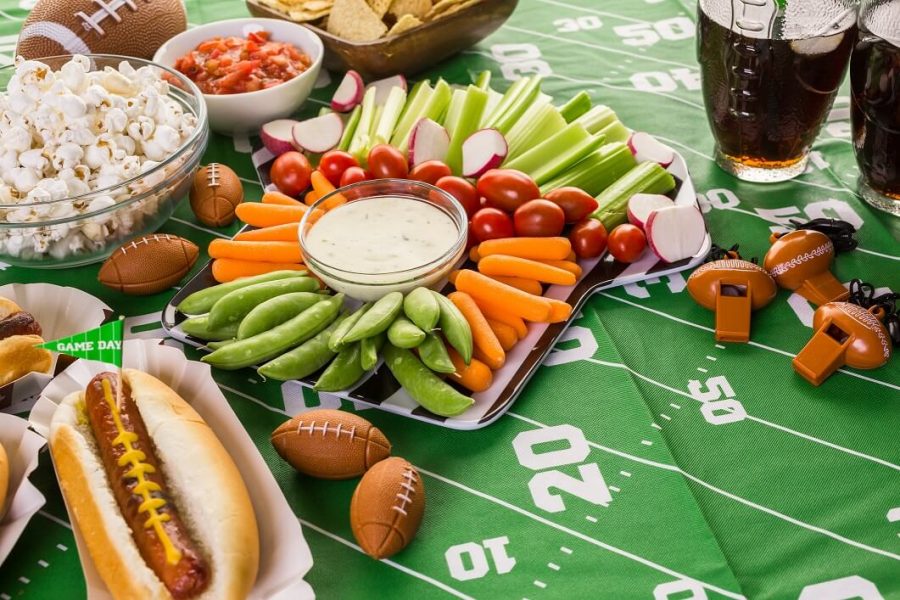 Need to make Super Bowl Sunday munchies? No ideas? Well, have no fear. Welcome to Dom's Food Blog, a source for easy, mouthwatering recipes that will satisfy any pallet.
Today, we will be making finger foods that all your Super Bowl guests, whether a yoga practicing vegans or a carnivorous couch potatoes, will enjoy. I will teach how to prepare pulled pork sliders as well as vegan black bean burgers, both of which will knock your socks off!
Since the pulled pork will take a while, we will start with that. First, when going to the grocery store to stock up on needed ingredients, make sure to get a 6 to 8 pound pork butt, two packages of slider buns, coleslaw, and three bottles of barbecue sauce.
You want to make sure to start this process early in the morning, as the pork needs around eight hours in a slow cooker. To start, you want to season your pork butt. I tend to season my pork with lots of salt and pepper. Don't be skimpy; season that bad boy and season it good. It will pay off in the long run.
Next, put the butt in a slow cooker on low, around 200 degrees, for eight hours.  Check every  two hours to make sure it is cooking well. The pork should darken and become tender. To avoid a potential burn, check on your pork more often! You will notice some liquid in the bottom of the slow cooker, but don't worry. The juices from the pork enhance the flavor  when you add it back after pulling the pork. After eight hours, gingerly take your pork out of the slow cooker and place it on a cutting board/firm surface. Use two forks to gently pull at the pork. Once you start going, shredding should be fairly easy.
After all of the pork is shredded, place it in a large bowl along with the juice that was at the bottom of the slow cooker and the three bottles of BBQ sauce. I tend to go for a tangy BBQ sauce as I like my meat spicy, but pick and choose depending on the flavor you're looking for. After this, mix your meat and set it out to be devoured by your guests. Serve it with some coleslaw as well as small slider buns. Enjoy!
Now, onto the vegan black bean burgers. Start by getting 2 cans of black beans, 2 eggs, Panko breadcrumbs, a clove of garlic, 2 green onions, 2 packages of slider buns, a jar of chipotle powder, and 2 red and green bell peppers.
Start by rinsing the black beans. Next, dice up all of your vegetables, except the beans, and put them into a food processor. After processing, a lot of excess liquid will be in the mixture, so grab a strainer and dump the vegetables into it. You want to make sure your mix isn't too wet, as it will make the burger less firm.
After this, I like to make some homemade chipotle mayonnaise. Add however much chipotle powder you want, depending on how spicy you want it, and mix with the mayo. It should be a dark orange color. Taste test to make sure it has enough/not too much chipotle flavor. Add powder/mayonnaise as needed.
After this, mash the black beans. Mix the black beans with the processed veggies. Beat in two eggs, Panko breadcrumbs, salt, pepper, and add some cayenne if you want them to have a little kick. After this your burgers are ready to be molded. The mix should make about 12 patties. You can grill or bake the burgers, but I recommend grilling them for around 6 minutes on each side. After this, serve them on a slider roll with some of your homemade chipotle mayo. Don't forget the cole slaw. Delish!!
I hope your Super Bowl Sunday foods turn out to be delicious and their preparation non-stressful. I hope these easy recipes helped to please you and your guests!