A student adapts the Examen
This pandemic has challenged students in ways never imagined, and it seems like the desire to get together again is  stronger than ever. Sensing that need, Campus Ministry has been asking individuals to reach out with the Ignatian tradition of daily prayer we all know so well—the Examen.
As a junior and rising senior, I decided to take on the challenge of creating a version of the Examen that everyone could watch and hopefully use to join together in prayer. While we cannot share the experience while sitting together in classrooms, standing in halls as we pause our sprints to class, or hiding out in bathrooms until it's done, we can use technology to see one another's faces, hear one another's voices, and pray together.
Using a video format helped us reconnect and reflect together during this time when the school building is closed. Tyler Caperon, a junior, shared that "the video Examen brought back some normalcy to our lives in this crazy time."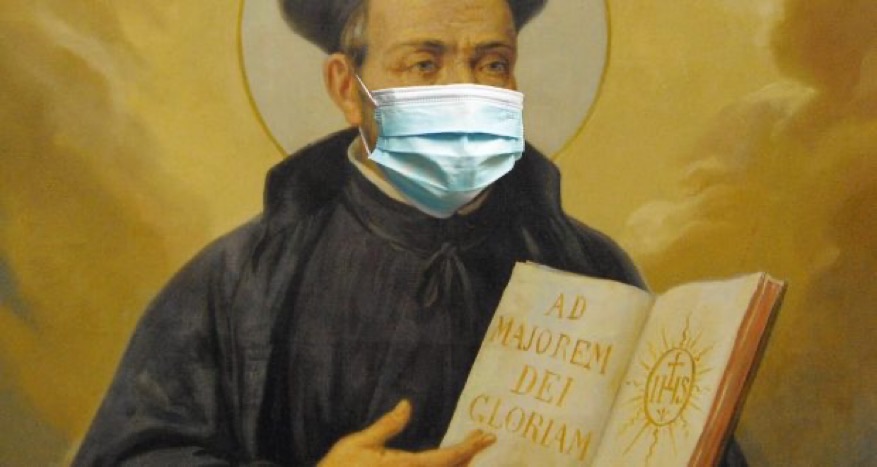 Mrs. April Katona, the Campus Ministry secretary, was asked how she thought the Examen video helped express the mission of the school. "I was so touched watching each student's personality shine through with every individual word or phrase.  When put together, it formed a 'community' of words showing the essence of our school.  Sarah's creation is a shining example of our students being men and women for and with others," she said.
The video took four days to create using iMovie.  Many texts and emails were exchanged to find participants from different grades and various backgrounds. The greatest challenge was editing all the submissions to give the video a nice flow and consistent look and to ensure a decent quality of sound. Coordinating the parts of the prayer among the participants was a huge challenge as well. The result proved successful and enabled me to share a light with others during these troubling times.
Senior Maddy Robusto commented, "I really enjoyed the video, and I participated in it because I believe the Examen is a huge part of Walsh daily life. If I could help others reflect or contemplate in a way that is more fun, then count me in."