Bored during quarantine?
Here's A List of Netflix's Binge-Worthy Shows and Movies that are all the Rage for Teens.
So many uncertainties have entered our lives due to the novel coronavirus (COVID-19), but one thing that's always  is our TVs. While some people are picking up new quarantine hobbies like painting, cooking, or exercising, others just want to sit in their bed all day and relax while watching Netflix. If you're in that last group and are still looking for what to watch next while you continue to social distance, you've come to the right place.
Netflix has thousands of titles that appeal to all ages and interests, including documentaries, movies , sitcoms, and so much more. During an interview, sophomore Anna Tillinghast stated, "I have been watching more Netflix than usual because I find myself bored at home with nothing to do." We discussed how Netflix is an easy way to deal with boredom and get our minds off the pandemic.
This reporter surveyed around 160 teens from Walsh and other schools around Northeast Ohio and asked them what their favorite binge-worthy Netflix shows were. Take a look at this top 10 list and get inspired to start a new series.
"The Office" (mockumentary, sitcom)
"Stranger Things" (sci-fi , horror fiction)
"Jane the Virgin" (comedy-drama, romance, telenovela)
"Grey's Anatomy" (medical drama, romance, comedy-drama)
"All American" (drama, sports)
"Tiger King" (television documentary, true crime)
"Fuller House" (sitcom)
"Love is Blind" (reality tv)
"Riverdale" (teen drama, mystery)
"New Girl" (sitcom)
"The Office" is the most popular series by far (no surprise here), followed by "Stranger Things" and "Jane the Virgin." These shows differ from each other, yet teens are obsessed with all three.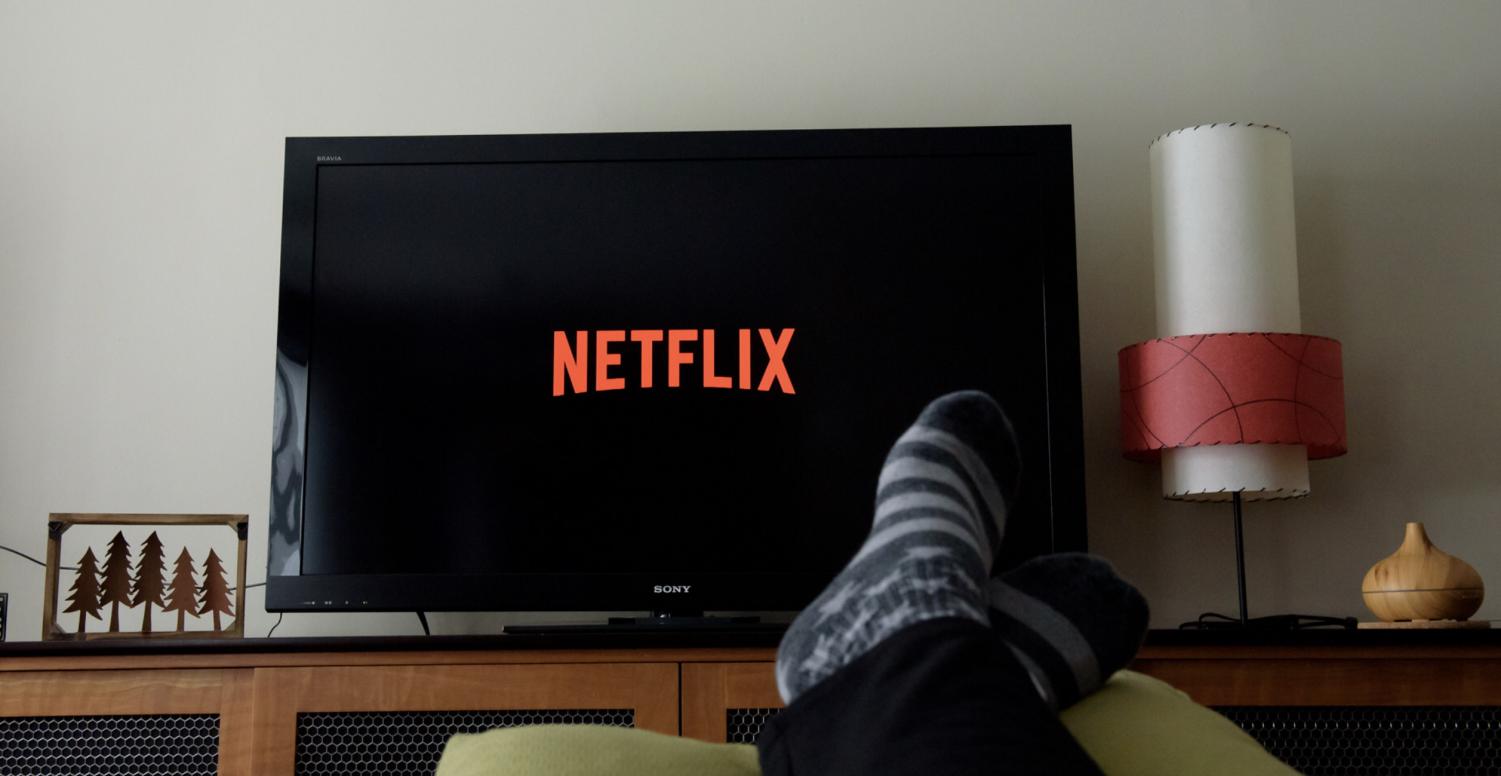 Just because your favorite show didn't make the list doesn't mean teens don't love it. Everyone has their own personal favorites.
Anna Tillinghast said her favorite show is "Grey's Anatomy" because it is full of surprises and interesting twists. Since the hospital drama is in its 16th season, she has been watching for over a year and still loves it!
Another sophomore, Noah Smith, said his show of choice is "On My Block" because the plot is exciting and easy to binge. This Netflix original is a coming-of-age comedy involving four teens who navigate adolescent struggles in high school.
"Once Upon A Time" is another popular show because of the interesting secrets that are slowly revealed throughout the seasons. It's sophomore Madeline Pech's go-to show of because it is a Disney-themed mystery and adventure show that the whole family will love.
"
Teens have also found a great selection of new and classic Netflix movies to watch with their families or with friends on Netflix Party."
Sophia Smith, an eighth-grader and future Warrior, said her show of choice is "Outer Banks." This is a new release and is now the most watched series on Netflix. Sophia loves it because it has a terrific cast and is adventurous and exciting. "Watching 'Outer Banks' made me want to move there because it looks so fun and carefree!" said Sophia.
Teens have also found a great selection of new and classic Netflix movies to watch with their families or with friends on Netflix Party. Here are some of the most popular ones according to teens:
"Infinity War" (superhero, action, adventure, sci-fi)
"Incredibles 2" (family, animation, comedy, action)
"Perks of Being a Wallflower" (novel, young adult fiction, bildungsroman)
"The King" (historical drama)
"After" (romance novel, young adult fiction)
"Despicable Me" (family, animation, comedy, crime fiction)
"To All the Boys P.S. I Still Love You" (romantic comedy, teen, drama)
"Solo: A Star Wars story" (action, sci-fi, adventure)
While many other streaming services offer perks so that more customers join their programming, Netflix doesn't have to do so. Since the pandemic began in March, 15.8 million people have subscribed to Netflix. As one of the only companies economically benefiting from the virus, Netflix is doing their best to provide the best quality streaming for all their users.
Everyone is experiencing at least some boredom during this quarantine, so hopefully these suggestions will inspire you. Go binge watch Netflix (but not for too long!)