A senior's letter to classmates
Dear Class of 2020,
I have a few questions to ask you.
Do you remember freshman year? Do you remember taking the bus to school, maybe with CVCA students, or being driven by an older sibling or your parent? I'm sure we all treasured the extra 10-30 minutes of naptime we could get on the way to school… Do you remember the stuffy, crowded chaos of freshman hall? We pushed our way through a sea of people just to get to our lockers. We wandered through the halls, trying to get to a classroom full of strangers… And those seniors who seemed so mature and confident! We saw them wearing weird looking crosses hung from a string and talking about something called Kairos. We heard them read at masses and watched their presentations about trips to France, Spain, and Italy… And there was the first time trying out for a sport or show choir or joining a club. We were ecstatic just to get a spot on the team or to become a club member, regardless of how insignificant our participation might've been… Do you remember Friday nights when upperclassmen sent us to the back of the bleachers? We had to learn all the chants and texted the few people we knew to make sure our outfits fit that night's football game theme… And we can't forget about the Freshman Mixer. We all went with giant groups of new friends — no dates allowed! … What about stressing over finals? None of us knew what to expect, but the moment they were finished we all experienced a wave of relief and excitement. Freshman year was over, and we were more than ready for the freedom of summer.
Then, sophomore year. Now we knew the ropes, and we could take pity on the next wave of freshmen… We finally experienced our first Homecoming and the energetic atmosphere that came alive in the Commons. Some of us went with dates, others with friends but, regardless, we all began to feel that we were really high schoolers… On Friday nights, we were no longer at the back of the bleachers, and some of us even made varsity teams… The people sitting around us in class slowly became our friends, and we were finally not afraid to be ourselves around teachers… More opportunities to get involved opened up. Sure, we held more meaningful positions in our extracurricular activities, but we also had the opportunity to go on sophomore retreat and on immersion trips… Many of us bought our first parking passes, experiencing the freedom of being 16 and having a car to visit friends and get food. Nevertheless, we all missed the extra sleep we got when being driven to school… As our second year of high school came to a close, some dreaded what loomed ahead—junior year. So, we immersed ourselves in summer and focused on the present. We applied for summer jobs to start saving for college and spent long days outside, exploring the expanding world of our friends.
That next fall, we realized that our status at Walsh had changed: upperclassmen at last! Although we all had mounds of homework and a seemingly overwhelming amount of stress, we survived with former and new friendships… We began to receive hundreds of emails from colleges that we signed up for, unaware that they would FILL our inboxes. We also took exciting trips to visit college campuses and took the ACT – sometimes more than once… We finally got to experience the Kairos retreat, which for many of us was a gift of clarity and peace in our lives… Taking advantage of the quickly passing year, we deepened friendships with seniors. Their end of the year activities were watched with envy and anticipation. We lined the halls and clapped as loud as we could as we said goodbye. Then, with the school strangely quieter, the reality finally sank in that soon we would be seniors.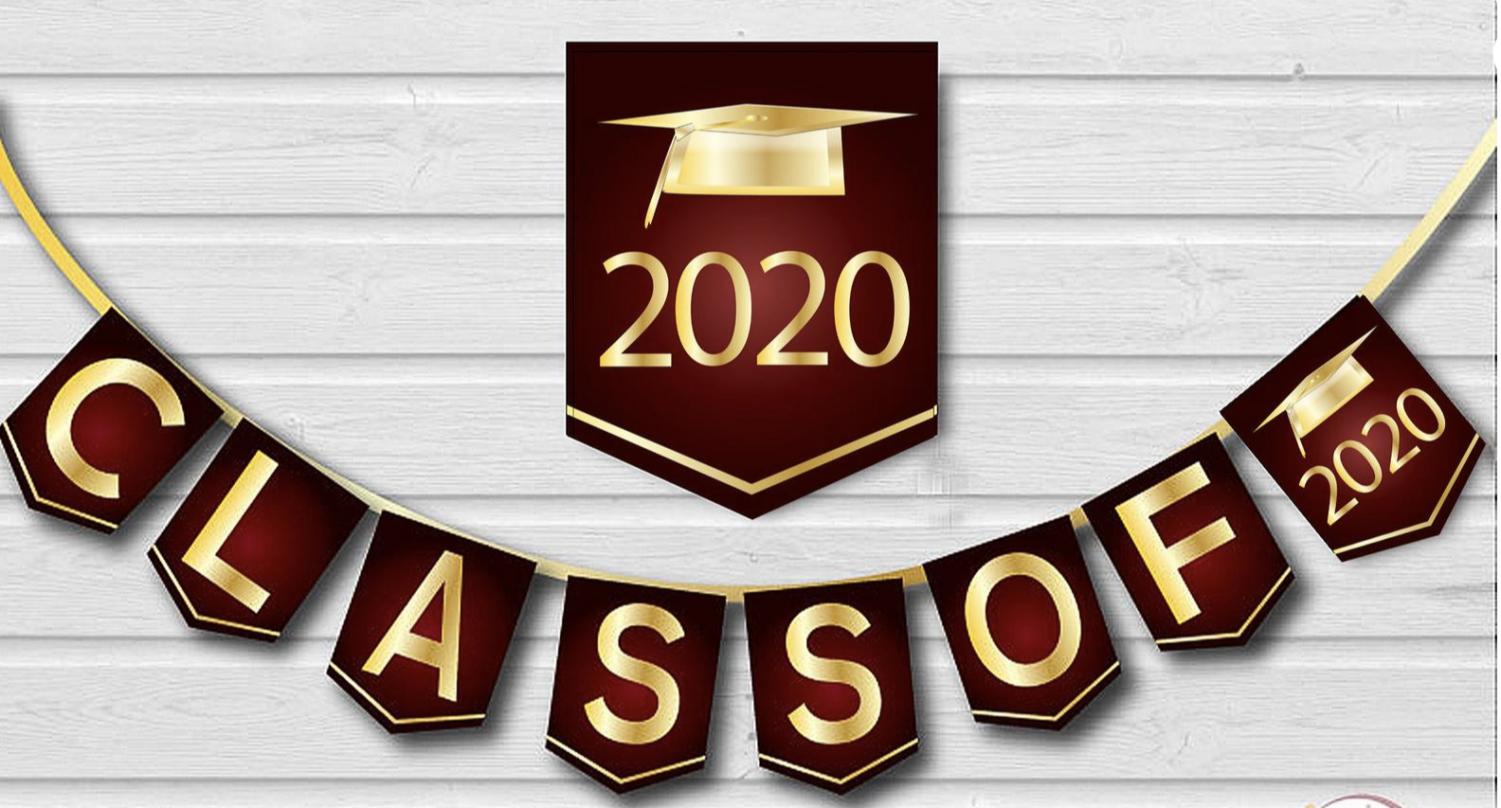 In mid-August, 2019, the first day of our last (and what we planned to be our best) year at Walsh Jesuit began. Our time here got cut way too short, but we've made plenty of wonderful memories… We finally got to stand at the front of the bleachers on Friday nights, deciding the themes and leading cheers… We were the starters on the field and the leads in the plays… We led this year's pep rally, where the lights were turned off and everyone turned on their flashlights… We read at prayer services and led Kairos and sophomore retreats. We were elected Student Government executives and captains of teams. In short, we were the leaders of the school… Instead of being lost in the halls, we guided the wide-eyed freshmen to their classes. To the freshman, we might've even looked as old and intimidating as the seniors did to us four years before, although that may be hard to believe… We spent free time laughing in Campus Ministry and playing games on our iPads with friends—as our senioritis prevented us from studying… We enjoyed senior privileges like coming into school late or leaving early… We loved taking Speech with Coach G and Government with Mr. Karthan, the classes exclusive to seniors… We listened with excitement as we learned where our classmates were planning on attending college and watched them sign for sports scholarships…… Just as talk of graduation and prom crept into conversations, our joy was stripped away.
I am writing this at home in sweatpants, knowing that Senior Experience has changed drastically and we will not be clapped out by the juniors. We won't have a May prom, Baccalaureate Mass, or a traditional graduation ceremony. All that we looked forward to for the past four years. We are allowed to be disappointed or angry. I know I am. However, in a weird way, I am thankful for the unpredictable circumstances of the past few months. Before in-school classes abruptly ended, I was ready to get out and just go to college. Now, I would do anything to go back to WJ for one more day. I would do anything to have the opportunity to say goodbye to my teachers and classmates, to thank them for making my high school experience so fantastic. More than ever, I am grateful for my education at Walsh Jesuit. I never realized how lucky I was to be a student there and to enjoy all of the amazing opportunities I had.
"
I encourage you, Class of 2020, to take a moment and, instead of being sad about what we are missing out on, reflect back on four incredible years. "
I encourage you, Class of 2020, to take a moment and, instead of being sad about what we are missing out on, reflect back on four incredible years. Think of all the amazing experiences we had. Think of all the friends we made, places we visited, laughs we shared, songs we sang, and lessons we learned. I for one, am so thankful for all of these and will cherish my four years of high school for the rest of my life.
If staying at home has taught you one thing, I hope you've learned to be thankful for even the smallest gifts life has to offer. As you begin college in the fall, remember to savor every moment, as it could all be taken away so easily. Do not rush. Do not count down the days until semester breaks. Do not skip class or social events to sleep in or binge-watch Netflix. Fully live your lives in the same way I hope you did at Walsh Jesuit.
We are Warriors, after all, and we will triumph despite the current challenges. We will meet again and share the excitement and energy of heading into our promising futures. I cannot wait until the day we say hello in person again. We won't be saying goodbye to our home for the past four years, our alma mater, as we can always return.
Stay strong Class of 2020. I will see you soon.