Virus spread stymies holiday travel
While traveling to be with family and friends during the holiday season remains one of many time-honored traditions, this year that may need to change and be chalked up as yet another loss felt in 2020. Health officials at the highest levels are warning against such travel as being unsafe and irresponsible, unless absolutely necessary.
"Even if people do their best to stay safe and follow all of these guidelines, they could still catch the virus," stated senior Victoria Revello. She continued by adding that, although she doesn't like this reality, she has to accept it if she she wants to keep her family safe. Her concerns are not uncommon.
As Dawn Gilbertson, a writer for USA Today, writes in an article about avoiding travel during the holidays, "Staying home is the best way to protect yourself and others this holiday season." Gilbertson adds that even if only a small percentage of travelers catch the virus, it could result in thousands of infected cases. However, not everyone shares this conservative mindset.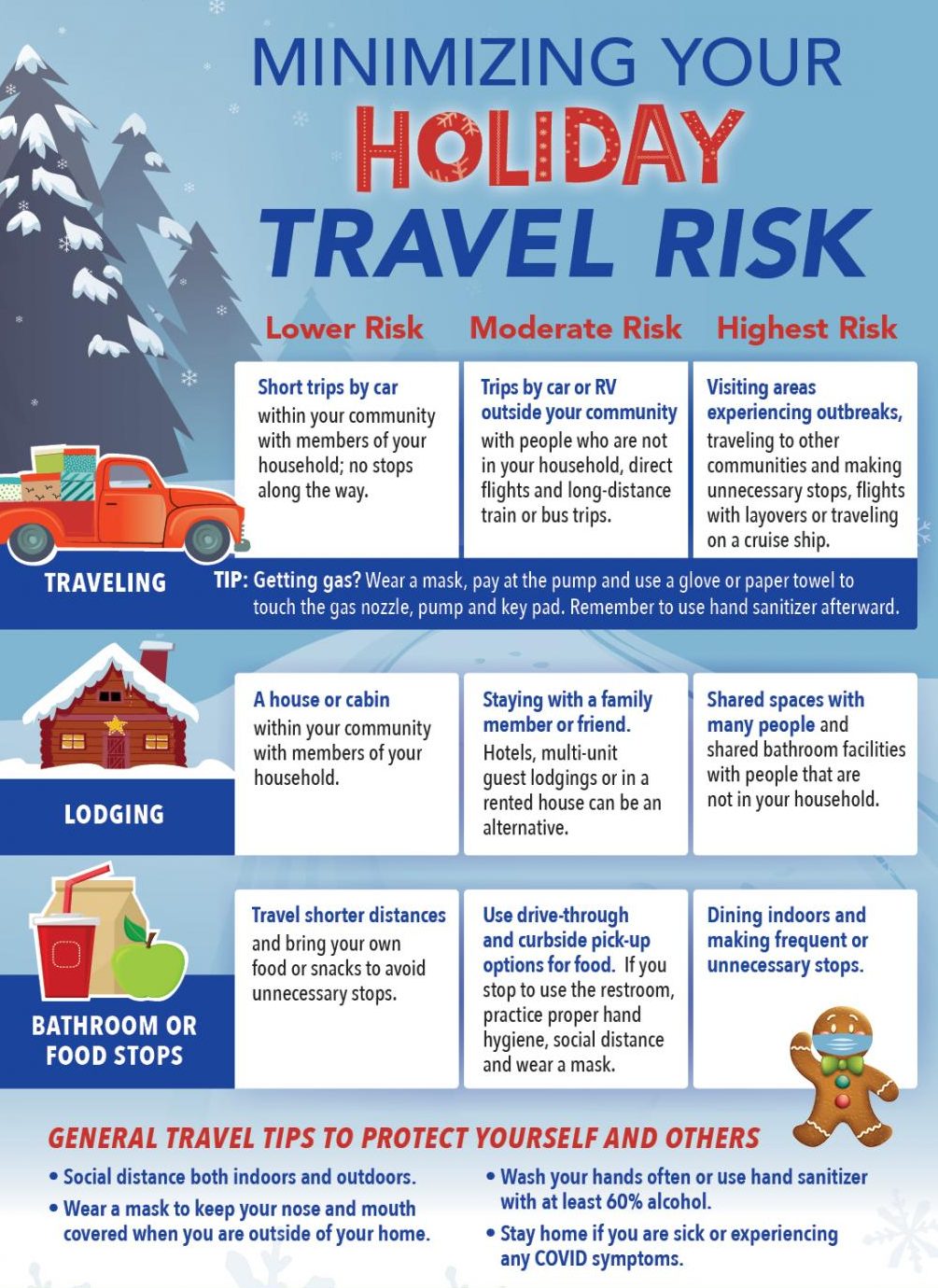 "I think if I follow the CDC guidelines, I can stay safe while traveling during the holidays," shared Nick Calvello. The senior added that his family travels to Buffalo to visit relatives for Christmas, and he does not want this pandemic to get in the way of a family tradition.
Although vaccines are currently being administered to healthcare personnel, first responders and nursing home residents and workers in the US, it will likely not be available to the public until after the holiday season. The CDC encourages people to either stay home completely or follow their safety guidelines for winter travel.
"Missing one Christmas with my cousins is not the end of the world," Victoria Revello said.