Text-a-Tip provides students 24/7 support
Going to school and participating in clubs and sports looks very different this school year. New challenges have brought on a lot of anxiety and other new emotions for many people, especially for teens. Anger. Loneliness. Sadness. Boredom. It can be really hard to navigate through these emotions or to know the correct way to deal with them.
Senior Carra Croucher voiced, "Having a school where we are actively taking notice of this makes me feel a lot better."
On February 19, Walsh Jesuit introduced to students a new program called Text-a-Tip. This resource is a partnership with a program based in Chicago that provides 24/7 mental and emotional health support to any student needing help.
Mr. Sean Lynch, principal, stated, "As a parent of three, mental and emotional wellness is a large concern of mine…Text-a-Tip is one small, but an important, resource in a larger picture of attending to the needs of our student community, especially when our students are not in the building with us…."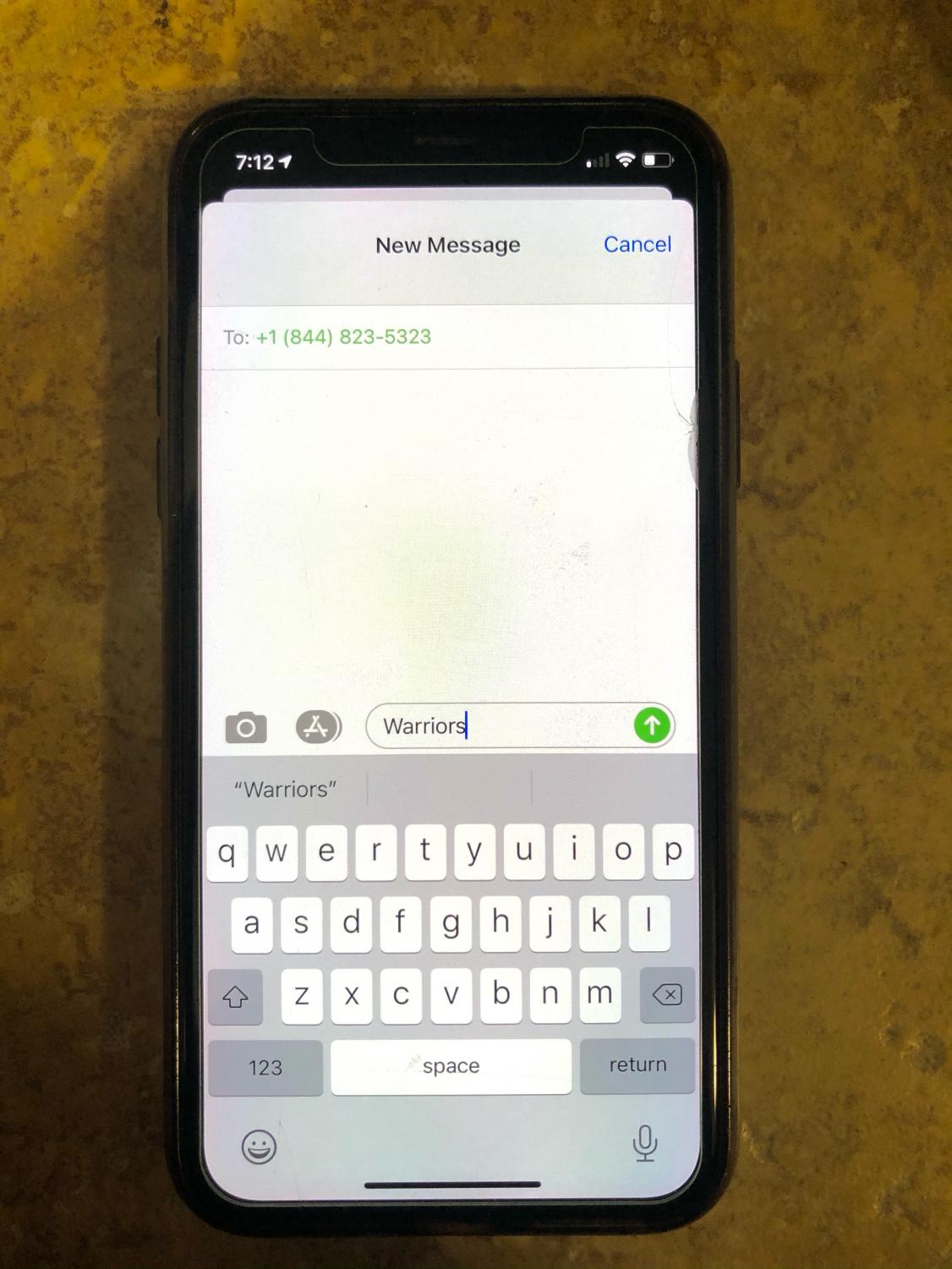 When students are here at WJ, the option to talk to a school counselor is readily available. However, this is not an option for remote learners. In addition, during the seven hours we are at school is not the only time negative emotions can surface. This is one of the main reasons Text- a-Tip is being offered to us. Help is now one text away.
The online resource is different from going to a school counselor because the student texts a licensed professional anonymously. A text message to one of these professional counselors can involve a small concern, like dealing with failing a test, or big, like coping with the loss of a loved one. Also, a text to one of these professionals can be about a friend or loved one that you are concerned about.
Junior Kyle Miller said, "When I heard about Text-a-Tip, I immediately thought positively about it… I think a great deal of students would 100% use the resource because of the anonymity of it. It's also usable by both in-person and online students equally, which is a huge perk!"
How does one use this resource? The first step is to text the number (1-844-823-5323). Once the connection is made, all you have to do is text Walsh Jesuit's keyword, "Warriors," and a text conversation with a professional will begin within three minutes. This way a student will be able to process their emotions any time of day with a trained and caring professional.
If you have any more questions about this new program, simply ask your WJ school counselor or a staff member in Campus Ministry. For more information please follow this link to Mr. Lynch's brief  Text-a-Tip Presentation
Leave a Comment