Alumni hired in Performing Arts Department
Walsh Jesuit said a sad farewell to Mr. Vince Matia ('11) on September 24. In addition to being the technical director for show choir, the musicals, and plays, Mr. Matia taught acting, theater production, and choir. Since his departure, Mr. Zack Tomko ('15) and Mr. Cameron Cabot ('14) have been hired to fill the vacancy.
Mr. Matia left to pursue an exciting teaching opportunity in Grosse Pointe, Michigan. When asked about his seemingly abrupt exit, senior Julia Lasky said, "I was sad when Mr. Matia told us he was leaving. I liked his class, and he made it very enjoyable."
Mr. Tomko attended the University of Kentucky before coming to Walsh Jesuit. Additionally, he worked in the technical department of Cirque de Soleil in Las Vegas, Nevada. "I worked on a show called "Mystére" on the Strip," Mr. Tomko said. "We did ten shows a week, two shows a day, so being here is a nice change of pace," he added.
Mr. Tomko has tried to make the transition as smooth as possible for the students. "I really like the hands-on approach he has. He gets us very involved," Julia said.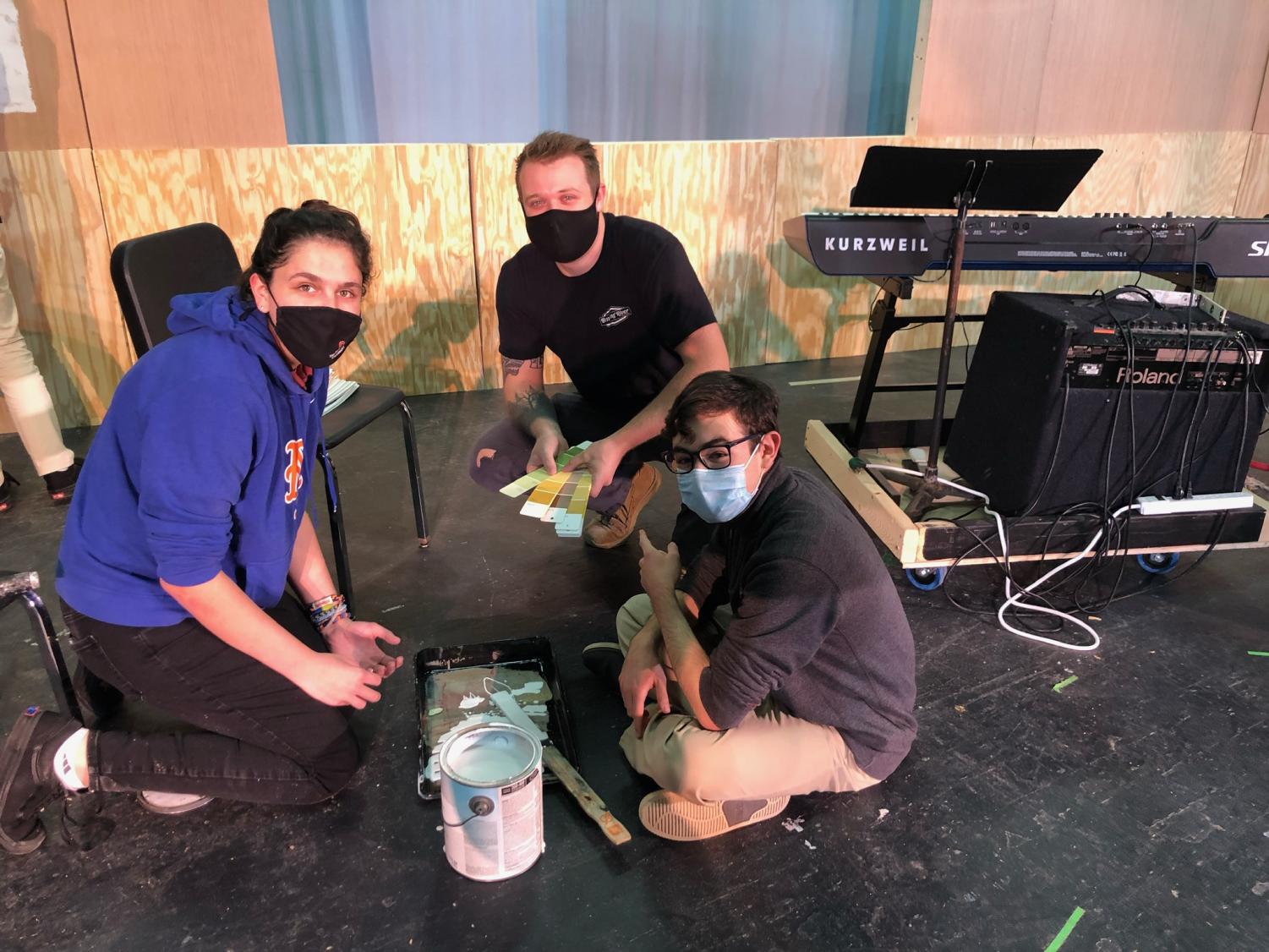 After graduating from WJ, Mr. Cabot studied Arts Management at Baldwin Wallace University, but teaching has always been something he wanted to pursue. "I've had a very clear plan for my life, and teaching was always part of that," Mr. Cabot said. "I hope to expand the program and make the welcoming atmosphere of the theater community more known to the school community."
Aubrey Nighman, a junior, is in Mr. Cabot's chamber choir class. "He has kept some things Mr. Matia did to make the transition easier, but he also focuses on what we want to work on specifically and takes our ideas into account," she said.
While Mr. Matia will be missed, Mr. Tomko and Mr. Cabot are great additions to the Performing Arts Department and are happy to be back at Walsh Jesuit.