Annual Canned Food Drive benefits local families
Walsh Jesuit Campus Ministry, cooperating with the Alberty Family Foundation, is sponsoring the second annual Canned Food Drive this month.
"It's all about our idea of striving to be men and women for others," Ms. Sophia Judge, a member of the WJ Campus Ministry, said. "In this case, we provide students with the opportunity to help those in need by doing a canned food collection in homerooms."
In 2021, the first Canned Food Drive successfully provided meals for more than three hundred local families. After this great achievement from last year, Campus Ministry wants to go one step further.
"We are aiming for helping four hundred families this year," said Ms. Judge. "In order to reach this goal, we want as many students and faculty members to participate as possible. The more food we bring in, the more families we can feed. The number one thing we are working towards is to get a one hundred percent participation."
Senior Kennedy Alberty, whose family is now helping to promote and support the food drive, shows a great interest in the event.
"I think the food drive is a very good way to help those people in need," Kennedy said. "I decided to participate in the food drive not only because my family is involved but also because I want to help those families that are less fortunate than my own."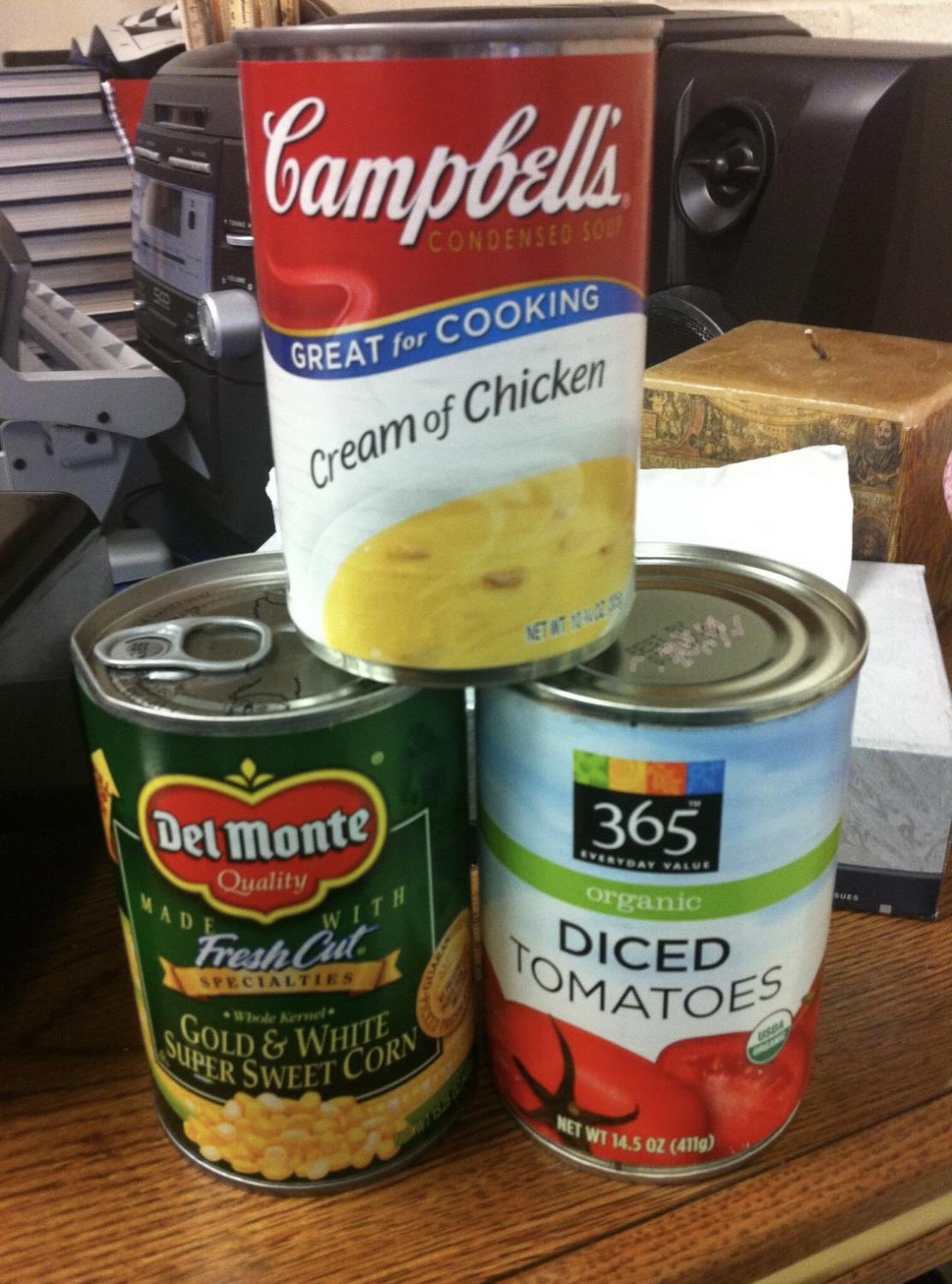 For many students at Walsh Jesuit, the Canned Food Drive event is also a great opportunity to shape their identity as men or women for others.
"I am glad to have the opportunity to help those families," said senior William Xiong. "Events like the food drive remind me that there are people less fortunate and less privileged than myself, and it is our responsibility to help those less fortunate in our community."
According to Mr. Tim Dunn, the head of Campus Ministry, many homerooms reached one hundred percent participation only a couple days after the collected started.
"We know that Mr. Rybka's and Mrs. Marquard's classes already have full participation," said Mr. Dunn. "We hope in the future we can hit full participation as a school. That would be awesome."