Just what are they making in Room 100?
Room 100 is now the Center for Design and Innovation
Since it's the lone classroom down a seldom used hall off the Commons, many WJ students are unaware of the major transformation Room 100 went through over the summer.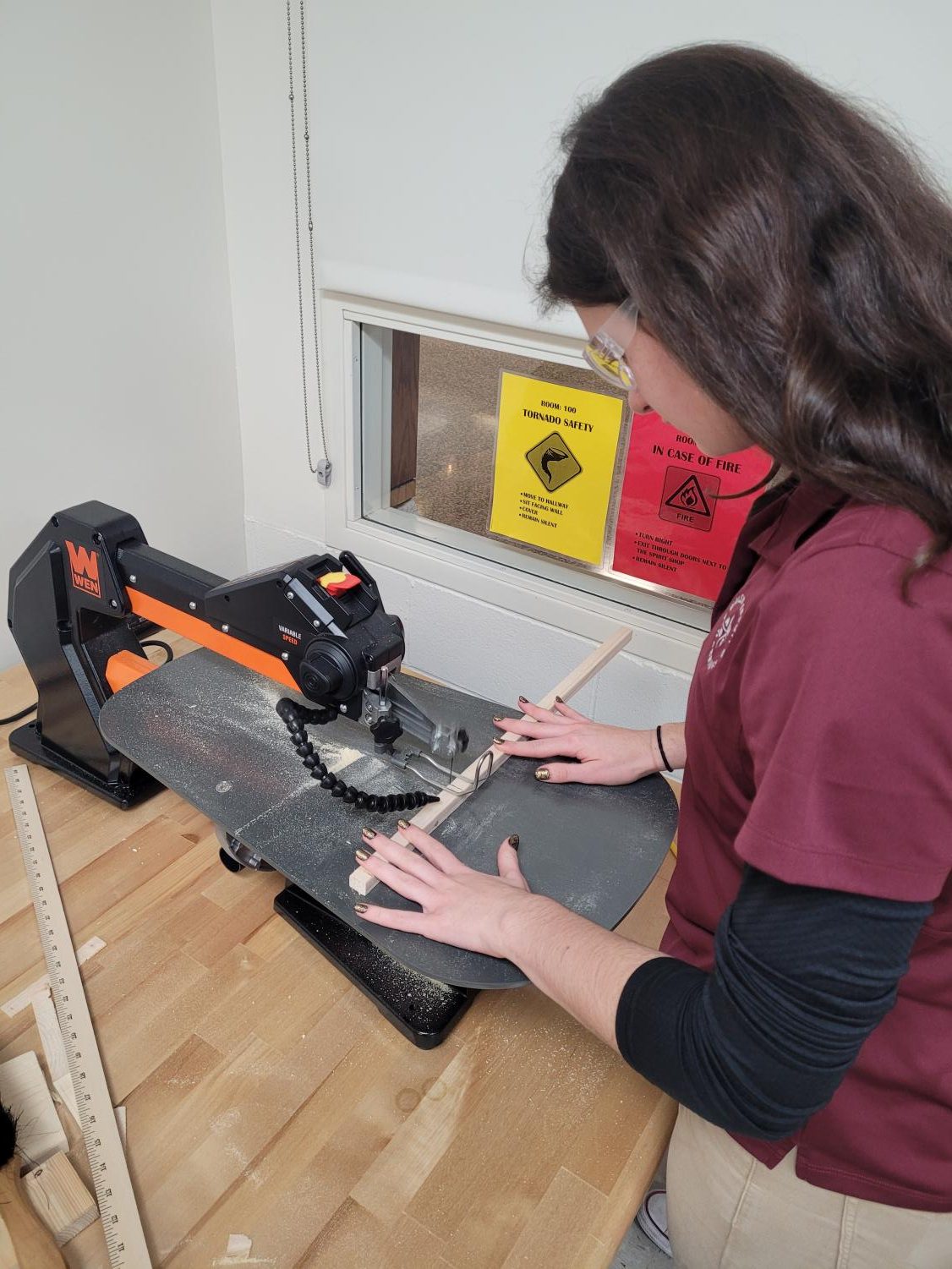 Junior Molly Goodrich said, "I walked by it once, and it looked cool," but she wasn't exactly sure what the room was being used for.
Packed with tons of new technology over the summer, Room 100 took on a new role for the 2022-2023 school year as the Center for Design and Innovation. It's a "makerspace," or a place filled with technology in which people work together to brainstorm, collaborate and create.
WJ's makerspace provides a unique learning opportunity for this year's freshmen. Starting with the Class of 2027, all WJ freshmen are required to take a semester-long course called Innovation and Design.  "I think [the Center] is a good place for freshmen to embrace their creativity," said senior Morgan Graham.
In Innovation and Design, students work together to brainstorm ideas and create a product while learning how to use complex technology such as computer programming and laser cutters along with more simple technology like sewing machines.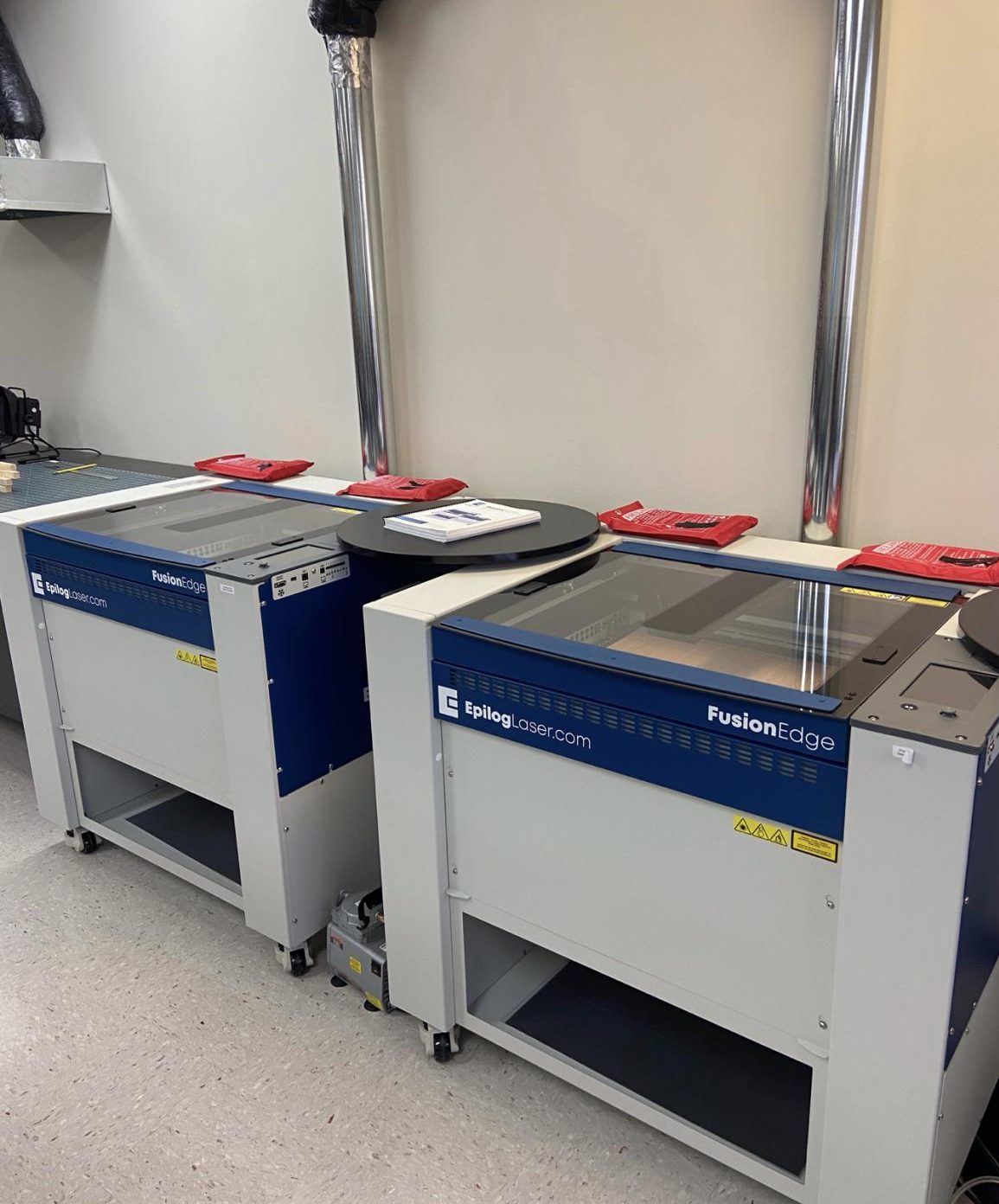 Currently, students are working on a video game project. To start, each student is programming their own video game onto an iPad. Freshman Marty Tobin's game features a character chasing a strawberry. Classmate Ez Nabuife's game involves a piece of bread trying to escape the kitchen.
Once all these unique games are programmed, each student will create a wooden game console with working arcade buttons. The iPad, specially programmed with each student's game, will slide perfectly into a fixed wooden slot. After the wooden console is completed, students will customize their gaming consoles using the Center's vinyl press.
While the video game project utilizes laser cutters and vinyl presses, there is tons of other technology the makerspace has to offer.
Earlier this year, students made cardboard castles using what freshman Tommy Puletti called "tiny saws." Mylena Smith said, "I am looking forward to using the 3D printers."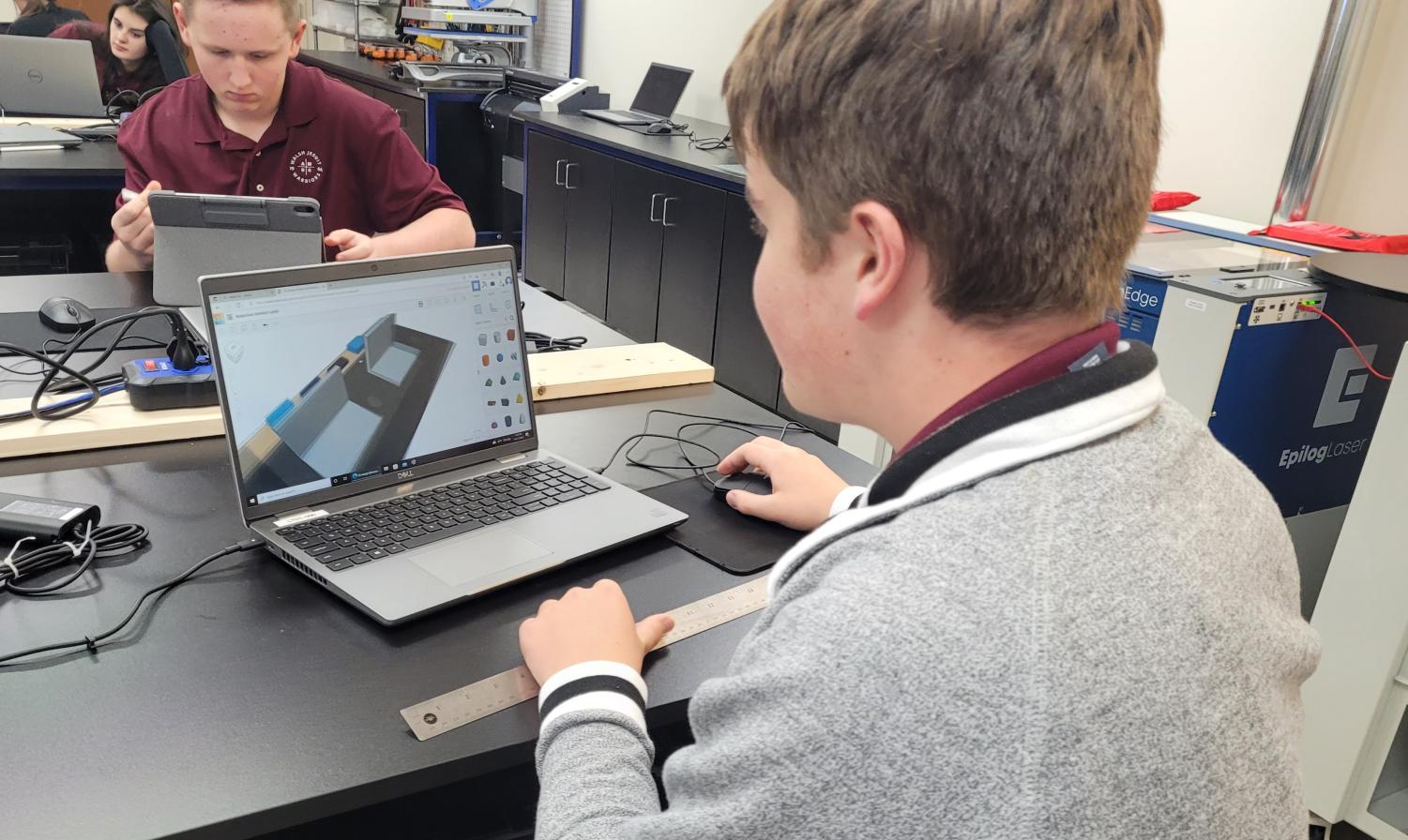 Mr. Burnside, a former WJ physics teacher, runs the makerspace and the Innovation and Design class. "This addition shows [Walsh Jesuit's] emphasis on the STEAM curriculum," said Mr. Burnside. STEAM stands for Science, Technology, Engineering, Art, and Mathematics. Students make use of all of these areas of learning to complete their projects.
It may only be the room's debut year, but the possibilities for future technology and use are endless. Mr. Burnside emphasized that the facility will continue to develop. He hopes to eventually add Innovation and Design 2, more technology, and a wider range of coursework.
Leave a Comment