Warrior hockey makes playoff run
Warrior hockey, ranked 13th in the state, has achieved redemption in the playoffs this year. They defeated Gilmour Academy in the third round of playoffs on the outdoor ice rink at FirstEnergy Stadium in downtown Cleveland on February 26.
The team made a long playoff run this season, led by four seniors: captain defender Ryan Kerscher and alternate captains left winger Josh Weiner, defender Ryan Holcomb, and center Joe Holtzer. They set the mood and mentality going into each game and the playoffs.
"I come in ready every game to do my best and leave it all on the ice," expressed Joe confidently. "We just have be ready and work as a close-knit team. Each of our practices is an opportunity to not only push ourselves but push each other and learn how to use each other's strengths as a team. I think we all know how we work best on the ice, and we have the determination to put it all into action."
The team's regular season record stands at an admirable 14-13-2. Their most challenging opponent was Padua. They have been able to win some close games this season, including the Senior Night game against another tough opponent, Gilmour Academy. They won 3-2, with senior right wing Pat McCarthy providing the winning goal.
Senior superfan Henry Marshall brought the energy on Senior Night, leading the crowd in chants and energy. "It was a super electric environment," he said. "It was a great game all the way down to the last minute and a very clutch goal by Pat. The energy there was so awesome coming from the fans in the stands. I can't wait to get to more games."
The seniors worked hard to lead the team this season, especially in demonstrating their efforts and setting an example for the younger players. They made sure every practice was focused on their goal for a long playoff run and that each member was valued regardless of their time on the team.
"The seniors are really helpful with whatever we need, and they're always pushing us to be better," said sophomore left wing Zane Wise. "I feel like we got far this season because we have a good group of boys, a lot of hard workers. We also have really good chemistry, and the older guys keep an eye out for us to help us become better each season."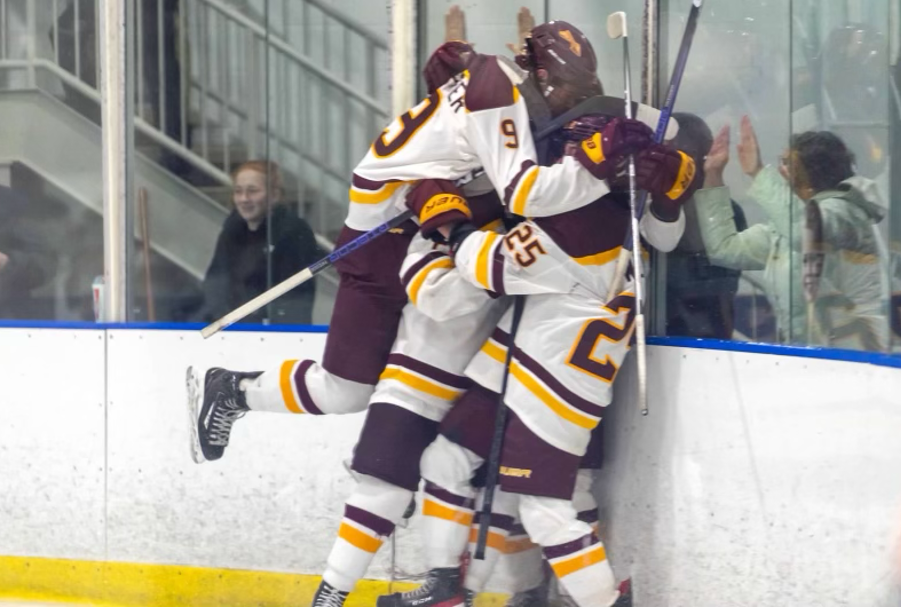 In 2022, the team lost to the 2022 state champions, Gilmour Academy, in the 3rd round of playoffs. In 2021, the Warriors made it to the "Frozen Four," the state semi-finals, for the first time in school history. This year they redeemed themselves and won District semi-finals, but they sadly fell to University Schools in the District finals (6-3).
"It was an awesome season," stated senior Josh Weiner. "We got our revenge on Gilmour from last year's playoffs and had a cool opportunity to play at FirstEnergy Stadium. It was totally unforgettable."
Leave a Comment