Public Homecoming proposals: romantic or risky?
Christina Carocci, Staff Writer
October 2, 2017
Is it really a good idea to ask the person you like to a dance in front of people? Many tend to forget rejection is a very possible outcome. Ms. Duarte and Mr. Long witnessed a pitiful scene this year and felt horrible for the students. Ms. Duarte was even ready to take a friendly picture before she and a small audience saw the rejection taking place.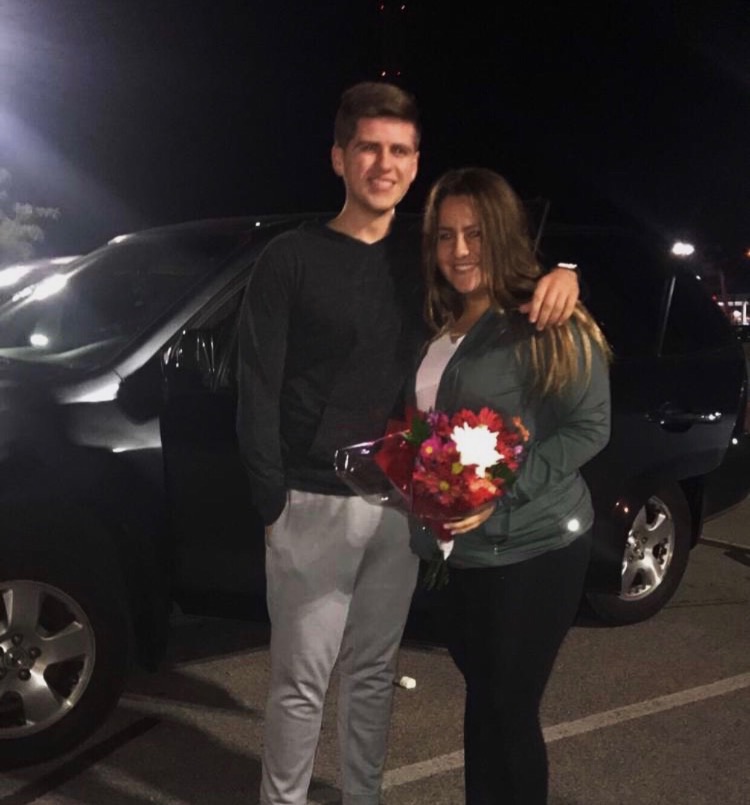 Asking "the person of one's dreams" to Homecoming in front of others is simply a mistake. For years public proposals have taken place, because guys and girls have an exaggerated romantic concept of one night. Coming up with a dramatic way of asking a girl to Homecoming can become a competition among the boys. The downsides to this public invitation include expense, rejection, and the repercussions that could follow.
First, going to Homecoming can be very expensive, with posters, flowers, and chocolates costing an extra thirty dollars to the additional fee of attire, tickets, flowers, dinner, and transportation. Making a Hollywood production out of a simple question tends to get even more pricey.
Also, like the event witnessed this year, it is possible to get rejected. Students have seen flowers and signs in the trash. After hearing a potentially embarrassing "no"from one's first choice, everyone around the school will either have seen or heard about the proposal. A boy runs the risk that no other person would want to accompany him because they would already know that they were just his Plan B.
"
In school proposals are not okay, because you feel pressured and it draws too much attention"
— Rabecca Rached
All this leads to the question of why boys still ask girls to be their dates in school, and what people's true opinions on the topic are. "In school proposals are not okay, because you feel pressured and it draws too much attention," said sophomore Rabecca Rached. She offered a tip, saying, "And if it is private, don't bring your mom to their house!" Nick Reilman,'20, agreed with Rabecca, noting such proposals are viewed as an expectation."I think the proposals are more for the females; however, do they feel pressure to commit?" asked senior Preston Rice. Asking for a date in a public ways can cause girls unwilling to go with their suitors to be put in a very difficult position because they want to be kind.
"I feel they are way too over the top when they are done at school. I prefer a more personal proposal," said Dani Hughes, '18. She would rather have a more intimate approach, adding, " I do not see the need to make a huge deal out of one night." Junior Colson Brown agreed, saying, "I think they are over-hyped and cheesy."
Most guys do ask in public, even though it can be seen as an over-the-top stereotypical trend. It is an expectation not every girl desires.