Celebrating Hispanic Heritage Month
Freshmen show they appreciate Hispanic culture
Alyssa Piazza, Staff Writer
October 16, 2017
Mr. Kudro and his second period theology class, especially Adri Barni, Paige Constantino, Nick DiGirolamo, Kenny Kuchtyak, CJ Maravilla, and Nicole Powers, all freshmen, created the winning door that included objects from Latino culture.
His favorite part of the door, according to Mr. Kudro, was "that it is student centered and includes an item from each of their cultures and an explanation from each of them about what the item represents that they appreciate about their heritage."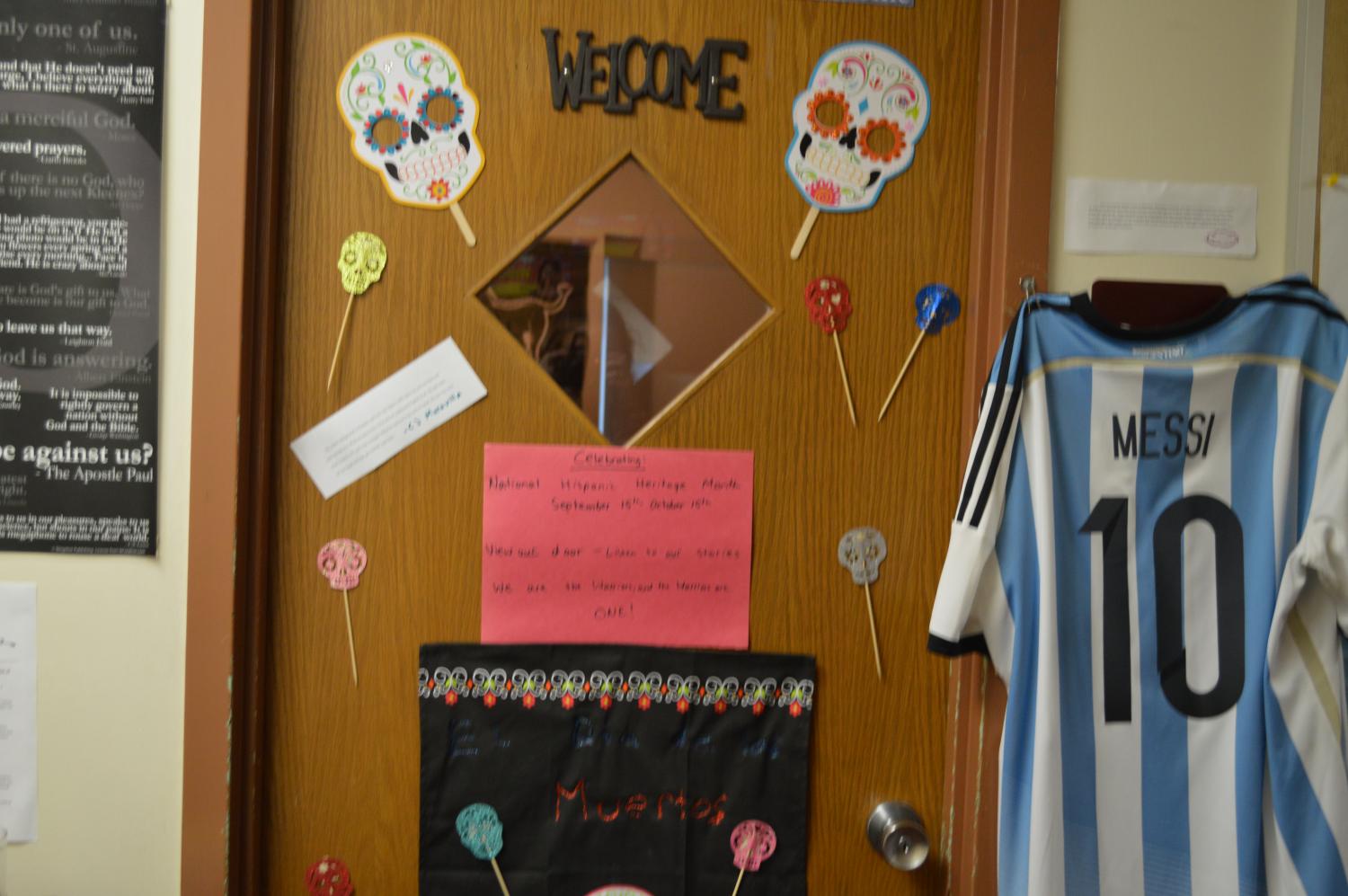 The main theme of the design centered on the Mexican celebration of the Day of the Dead. The decor included several different ideas surrounding the theme, such as a selfie station with Day of the Dead masks and a prayer jar for loved ones from the WJ community who have passed .
The National Hispanic Heritage Month competition helped the students of Walsh Jesuit see how many of their classmates are from the Latino culture and the impact their presence has on the school.
To celebrate Hispanic Heritage Month, Mrs. Kaneshia Crenshaw, director of the diversity office, hosted a door decorating contest for the school community. The winner was Mr. Brian Kudro, who did not want his door to represent a "non-Hispanic guy's perspective." His students made a special effort to learn about the richness of Hispanic heritage and honor it as well as they could.