Rock, hip hop, and a little pop: Imagine Dragons' album "Evolve" [Review]
"Whatever it takes, cause I love the adrenaline in my veins. I do whatever it takes, cause I love how it feels when I break the chains. Whatever it takes. You take me to the top I'm ready for whatever it takes cause I love the adrenaline in my veins, I do what it takes."
"Evolve," the album, in which the above lyrics appear, was released in June of 2017 and contains 11 tracks, two of which, "Believer" and "Thunder," are frequently playing on the radio. Their music, as the Imagine Dragons describe, is rock with hip hop and a little bit of pop. Their sound is their own mix and categorized as alternative music.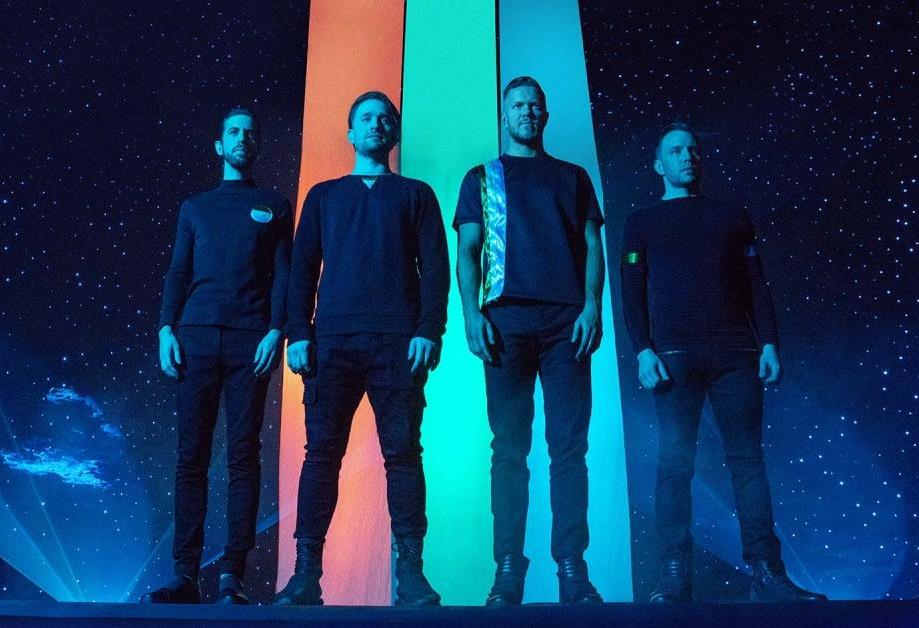 (photo via melty.fr)

Critics give mixed reviews. One featured in Atwood Magazine raved, "It's as if the band threw away the formula, and truly waited for inspiration to strike…they organically incorporated sounds, meaning, and feelings that come together in telling not just any story, but their story. Call it positivity, call it comfort, call it brightness, call it an 'evolution'… Whatever it is, Imagine Dragons are basking in the moment, and as listeners we get to soak up the warmth, ease, and passion that radiates from their new songs."
Other critics, however, did not enjoy the album. The Alexandria Times stated, "Imagine Dragons has never been popular for its poetic brilliance, but for fun, creative melodies and big, stadium choruses that are always easy to sing along to. Just picking a track from "Evolve" and playing it while driving around is harmless fun. But sitting down and listening to all 40 minutes straight as an album, it becomes less a work of art and more a shallow, chorus-driven, made-for-radio mess."
Junior Alaina Alessio also had mixed feelings. She said, "I do not like it as much as their previous albums. I felt their lyrics on previous tracks were better. However, I enjoyed listening to the song 'Believer'on this album. The song's beats and rhythms felt repetitive, but 'Believer' felt different and deeper. Like it rose above the rest with its positivity and seemingly new beats."
Another junior, Clay Cotman, commented, "I believe it was very inquisitive, but an overuse in today's auto tune did not capture the essence of the main artists voice."
Emily Forgach, junior, thought the album was mediocre: "As Mr. Storad would say, this album sunk into the 'muck and mire of mediocrity' compared to their past works of musical genius, specifically 'Smoke and Mirrors,' which was awesome."
"Evolve" has a new voice with a lighter tone incorporated in all of its songs. I love the new tracks and rhythms, especially with each song having its own unique feel. Each song in "Evolve" gives me a sense of determination and positive energy. Personally, I enjoyed the album very much and would recommend others to listen to "Evolve" with an open mind. You will find yourself enjoying the album.