No "Bah, humbug!" here
"A Christmas Carol" is sure to melt the heart of any Scrooge
Charles Dickens' age old tale of a miserly old man illuminates the CenterStage Theater this week. Many have all heard of "A Christmas Carol," but seldom consider why this classic story of Christmas spirit and joy has been a perennial favorite of audiences.
Dickens' novel has been around for nearly 180 years, and to some that number might seem extraordinary considering how ageless and relevant the story is today. Senior Stephen Yakopovich plays Charles Dickens in this year's Walsh Production and so narrates the story. Stephen observed, "Good writing is timeless, and when someone puts as much effort [into their work] as Charles Dickens did, [the adaptation] reflects the initial writing."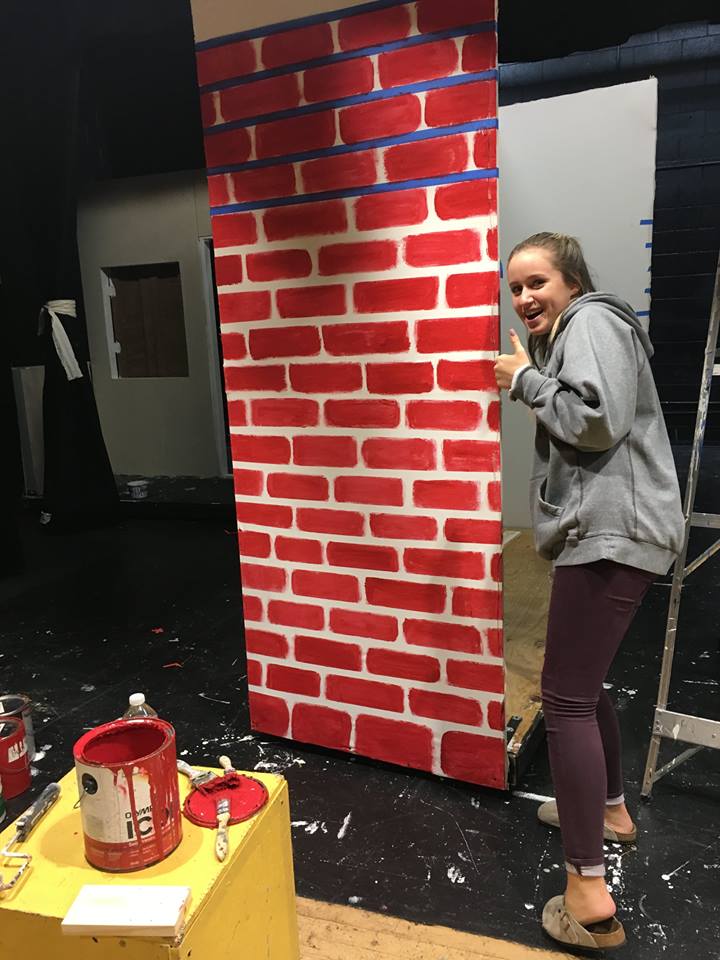 Charlie Kadair, '20, observed, "Every year around this time, the feeling of Christmas leaves a jolly thought in your mind. 'A Christmas Carol' truly embodies the meaning of Christmas [and] how we should all be merry instead of Scrooge-like."  As many remember the play, adapted from the novel, follows the story of Ebenezer Scrooge, a bitter old businessman who refuses to help those in need. Ebenezer is confronted by four apparitions who help him understand the true meaning of Christmas.
Sophomore AJ Dashner, who plays The Ghost of Christmas Future, explained, "'A Christmas Carol's' message is to appreciate those around you while you have them, and [to] celebrate life every day." The work's warm-hearted moral is what draws audiences back every year, whether it be to a comfy theater seat or the warm living room recliner.
Kat Krainz,'18, added, "The message is something [we can] identify with, so therefore [the audience] feels like they can relate to the show." Connor Cline, a sophomore who plays Bob Cratchit, agreed with Kat, acknowledging that "the play connects to everybody and warms everyone's hearts."
"The play is still impactful today due to the fact that people see Christmas as a superficial holiday of just gifts and presents," said senior and lead Sawyer Krause. "But 'A Christmas Carol' shows that family and friends are the real gift at Christmas."
Gather your family and friends and get into the Christmas season by coming to see the play. The show opens Thursday, November 16, at 7:00 with performances through Sunday, November 19, in Walsh Jesuit's theater. Student tickets are available for $7 online or at the door.