A shark tale
Kristin Marsinek, Staff Writer
February 23, 2018
Little did junior Samantha Moore know that she would leave her Florida vacation with three parallel scars on her knee. In April, 2017, she had a close encounter with a shark.
It started as just a typical spring break vacation to Naples. Not only was it Easter Sunday, it was also Sam's "Sweet Sixteen." The family decided to spend their day kayaking through narrow, tree-lined channels. "I remember thinking that it was kind of a sketchy area," Sam remembers.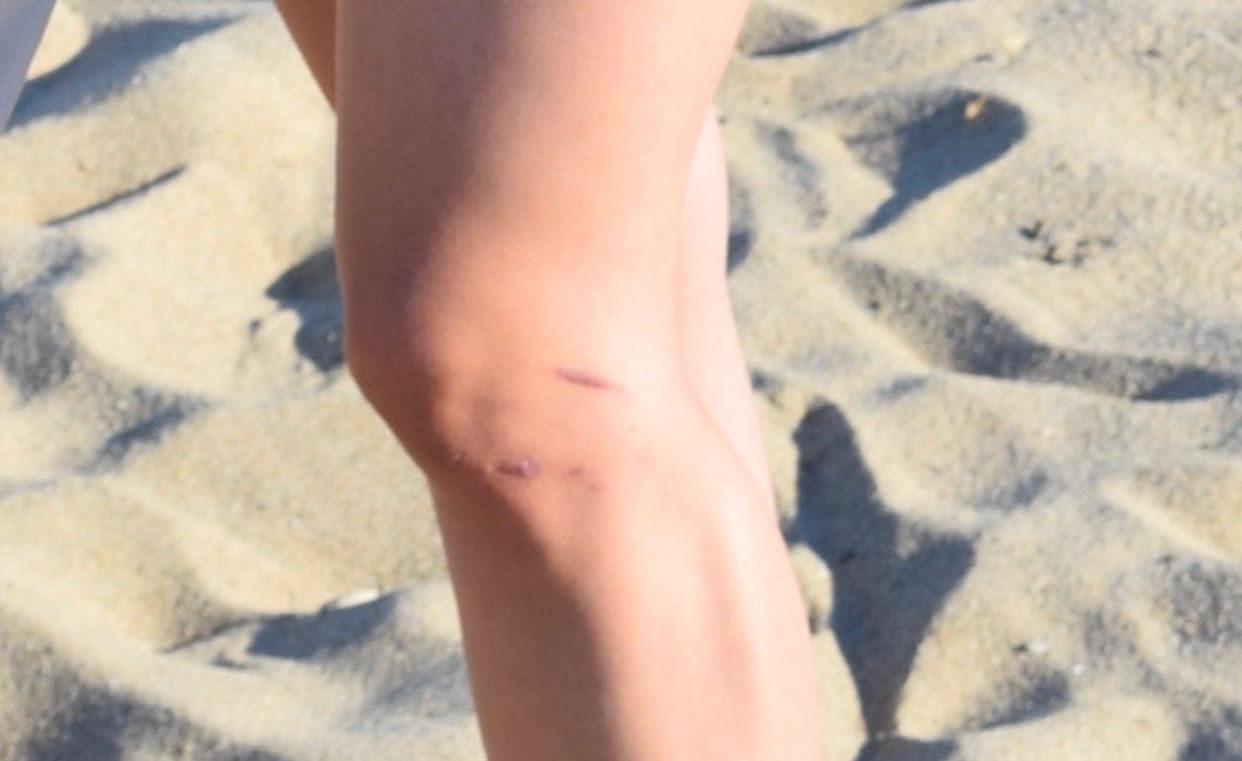 Nevertheless, the boating was going quite enjoyably, just as the family had planned. Until Sam ran into a tree. "I got stuck, tipped over, and fell out," she said. All that Sam was focused on was climbing back into the kayak.
She was so anxious about getting out of the deep water that she didn't pay attention to "what felt like something had just torn up [her] knee." Despite the excruciating pain, she just wanted to get into her boat. As Sam finally lifted herself out of the water, her dad shouted, "Look at that fin over there!" as a small shark swam away.
Once in the kayak, Sam looked at her leg which was punctured, scratched and bleeding. It was only then that she realized that the shark had bitten her.
Fortunately, she didn't have to make an emergency room run because her aunt is a certified nurse and cleaned up the wounds.
This definitely was not how Sam expected her "Sweet Sixteen" to end, but it definitely could have been worse.
After almost one year, Sam has yet to step in an ocean again. However, she is on the girls swim team, so she is determined to overcome her hesitation about being in deep water.
Meanwhile, Sam is left with a purplish scar on her knee as a colorful souvenir of that fateful spring break.