One of us is lying… [Opinion]
Social media is a tool which can bring together and break apart
"It seems that with social media you're never actually alone anymore. You're always connected with someone in some way, which can be really overwhelming and can cause any sense of peace and solidarity to be lost" —Sarah Viers, '19
The New York Times bestselling novel "One of Us Is Lying" presents a compelling modern murder mystery.  The story, written by Karen McManus, revolves around five high school students in detention, all of whom appear to fulfill the basic stereotypes of the brain, the beauty, the criminal, the athlete, and the outcast. However, one of these students, the outcast Simon, who is the creator of the school's infamous gossip app, does not make it out of detention alive.
A full- scale investigation begins with the other four students suspected of Simon's murder.  Meanwhile, Simon's app gradually reveals their biggest secrets. Families are torn apart, relationships fall apart, new ones are created, and alliances shift. One app causes tremendous amounts of damage because of the secrets it holds and the postings by others on the site.
The plot closely relates to an American Academy of Pediatrics warning "about the potential for negative effects of social media in young kids and teens, including cyber-bullying and 'Facebook depression'."
After reading the novel with several junior classmates, Haley Felber remarked, "Social media in the book takes a huge toll on the characters. When something personal was posted about one of the characters, she began to self harm and even tried to kill herself. It has a negative impact on all those involved."
In fact, a Forbes magazine article lists the damaging effects of social media, including addiction, triggering sadness, unhealthy comparison to others, jealousy along with delusions of thinking social media will help. The article also cites "…studies that have shown that social media isn't very good for mental well-being, and in some ways, it can be pretty damaging."
"
The scandals in the book are dramatic, but they add to the suspense of the story and keep the reader interested."
— Katie Bachman, '19
Katie Bachman, '19, expressed her love for McManus's novel. "The book is very intriguing, and I found myself reading ahead to find out what happens next. The scandals in the book are dramatic, but they add to the suspense of the story and keep the reader interested. It's an easy read, and I would recommend it to my friends."
Although "One of Us Is Lying" is a work of fiction, it underscores that social media is potent and has a big influence in today's society.  Rachel Ehmke of the Child Mind Institute reported, "A survey conducted by the Royal Society for Public Health asked 14-24 year olds in the UK how social media platforms impacted their health and wellbeing. The survey results found that Snapchat, Facebook, Twitter and Instagram all led to increased feelings of depression, anxiety, poor body image and loneliness."
However, Forbes notes, "All of this is not to say that there's no benefit to social media…it keeps us connected across great distances, and helps us find people we'd lost touch with years ago. And studies have found that taking a break from Facebook helps boost psychological well-being."
WJ students offered a variety of opinions about negative consequences and benefits of social media. Junior AJ Corsino admitted, "Social media has negatively affected me because it puts social pressures to keep up with the 'latest' news that you'll only find on it."
Grateful for social media platforms, junior Gabby Oretaga explained, "It has positively affected my life because, even though a lot of people think otherwise, I actually have made and built a lot of friendships and relationships with people I never thought I would before."
Agreeing, Jessie Brown stated, "I feel that social media has brought a lot of my friendships together." On the other hand, she continued, saying, "However, it has also been a cause of many fights/breakups."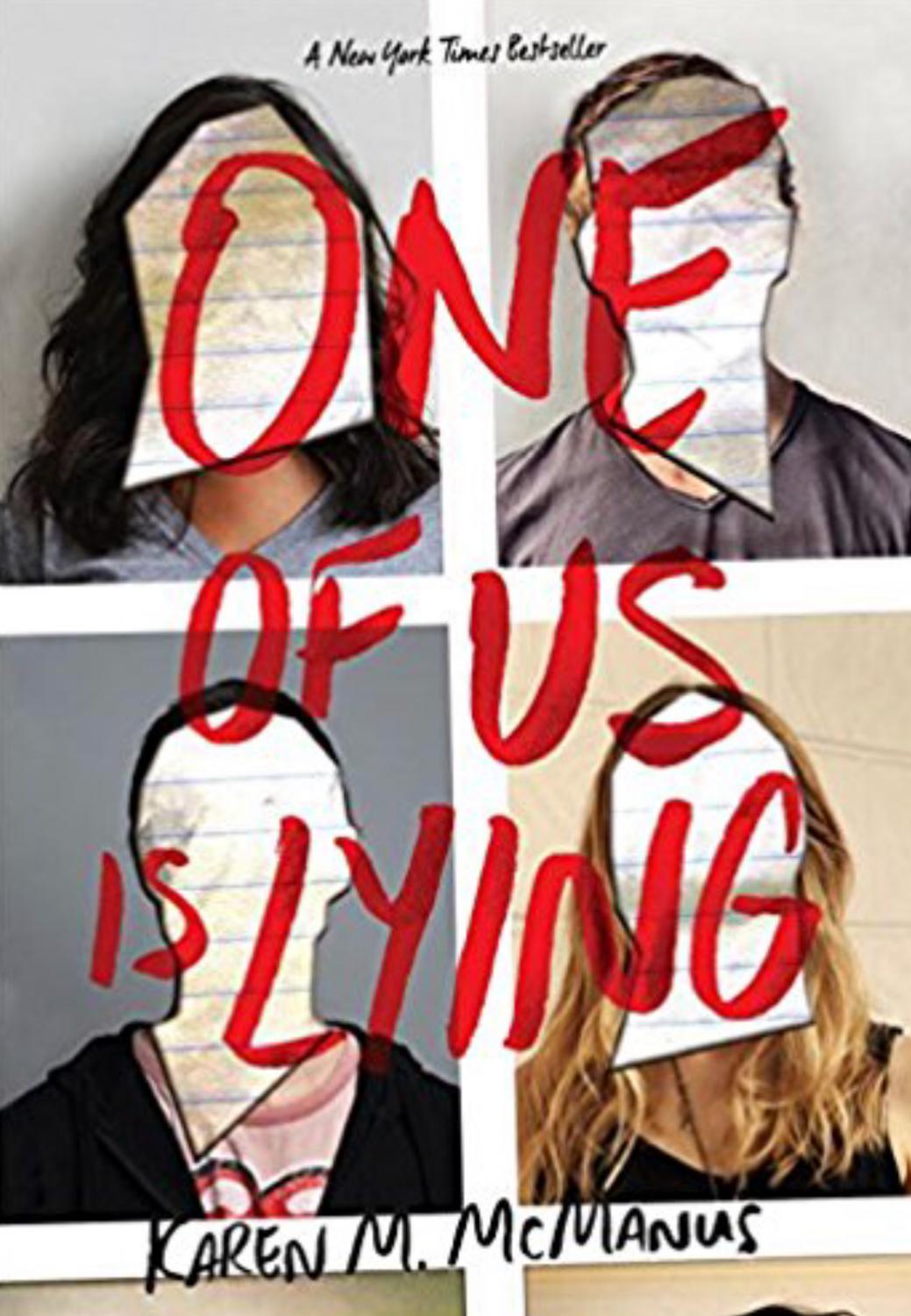 Currently, the biggest negative effect of social media involves the spreading of fake information, whether regarding issues of public interest or personal gossip. In light of all the fake news throughout social media outlets, this year's theme from World Communications Day on May 13 was "The truth will set you free" (John 8:32).
Even Pope Francis has been compelled to speak out about social media and fake news. In her blog, Sr. Susan Wolf, SND, discussed Francis' position that social media's "effectiveness is due to its ability to 'mimic real news' and its engagement of people's attention by 'appealing to stereotypes and common social prejudices, and exploiting instantaneous emotions like anxiety, contempt, anger and frustration'." The Catholic Church as well as other organizations are renewing their efforts to stop the spread of fake news, cyber bullying, and other cyber crimes.
As presented in "One of Us Is Lying" and verified in numerous studies, social media can be damaging and the source of fake news. Yet,  if users remember to be respectful of others, social media can be a positive force, bringing communities closer and keeping us connected around the globe.