Friday night lights
Tessa D'Errico, Contributing Writer
August 23, 2018
The most exciting part of fall has arrived as Walsh Jesuit's varsity football team prepares for their home opener against Mayfield on Friday, August 24, at 7 p.m. This season promises another year of exciting games at the recently renovated Conway Memorial Stadium.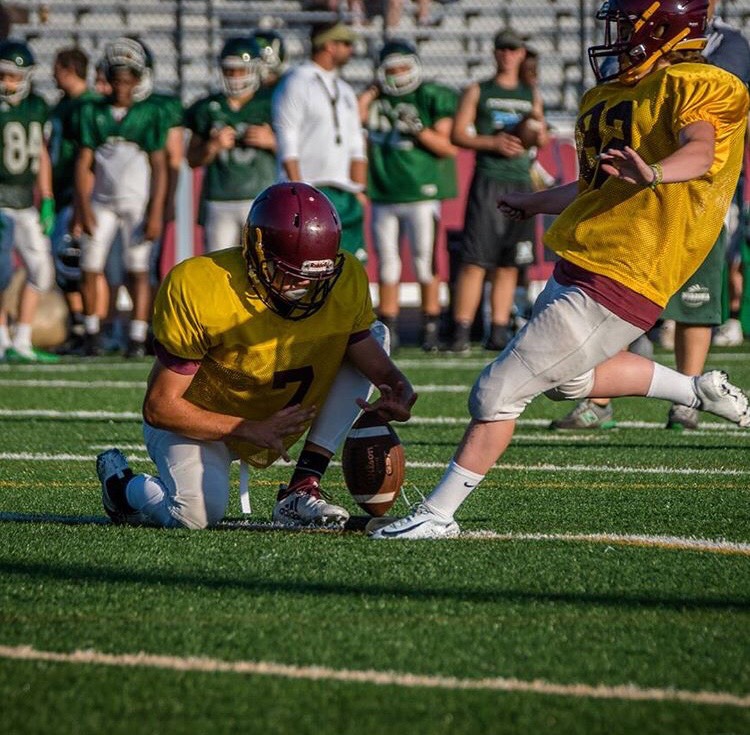 This week's theme is Islander, so come prepared in your best Cheesy Dad- style vacation shirts and leis. If you are new to the high school football crowd, do not be afraid to go all out! The more school spirit, the better.
Brooke Smith,'20, said, "There's a big sense of community because everyone is rooting for the same thing."
Perhaps you're thinking you don't like football or don't understand it enough to enjoy the game. Don't let that stop you from going. Football games are a great way to make friends and cheer on your classmates in the ultimate display of Warrior spirit. Be prepared for lots of call and response cheers to show your enthusiasm for WJ and the team.
Here's a helpful suggestion — get your snacks before half time so you can avoid the line and enjoy the halftime show performed by our Warrior Corps. Our marching band and color guard have a great musical lineup this year that is sure to please the entire crowd.
"We're playing a bunch of Bruno Mars songs," Anna Adams, a third year Warrior Corps member, pointed out, "so it should be a fun show."
Student tickets cost $5 at the gate. Whether you are a freshman attending your first football game or a senior attending one of your last, our home opener will be a memorable night full of school spirit. Go Warriors!