WJ's Renaissance man
Hang on for a minute...we're trying to find some more stories you might like.
A multi-lingual scholar, an international traveler, a vocalist and musician, and an amateur historian. Who is this virtual Renaissance man? His name is Dr. Nicholas Mark Russo.
Dr. Russo, the new Latin 2 teacher, has been teaching for over 40 years. He first started teaching in his hometown in Pennsylvania for three years. After finding a part-time teaching position at the University of Toledo, Dr. Russo moved to Ohio to teach Latin and Greek. Four years later, he began teaching at St. Francis de Sales High School in Toledo for an enjoyable 37 years. Dr. Russo left there and headed to Central Catholic High School, where he taught Latin and a little bit of French for a few years before he finally arrived at Walsh Jesuit.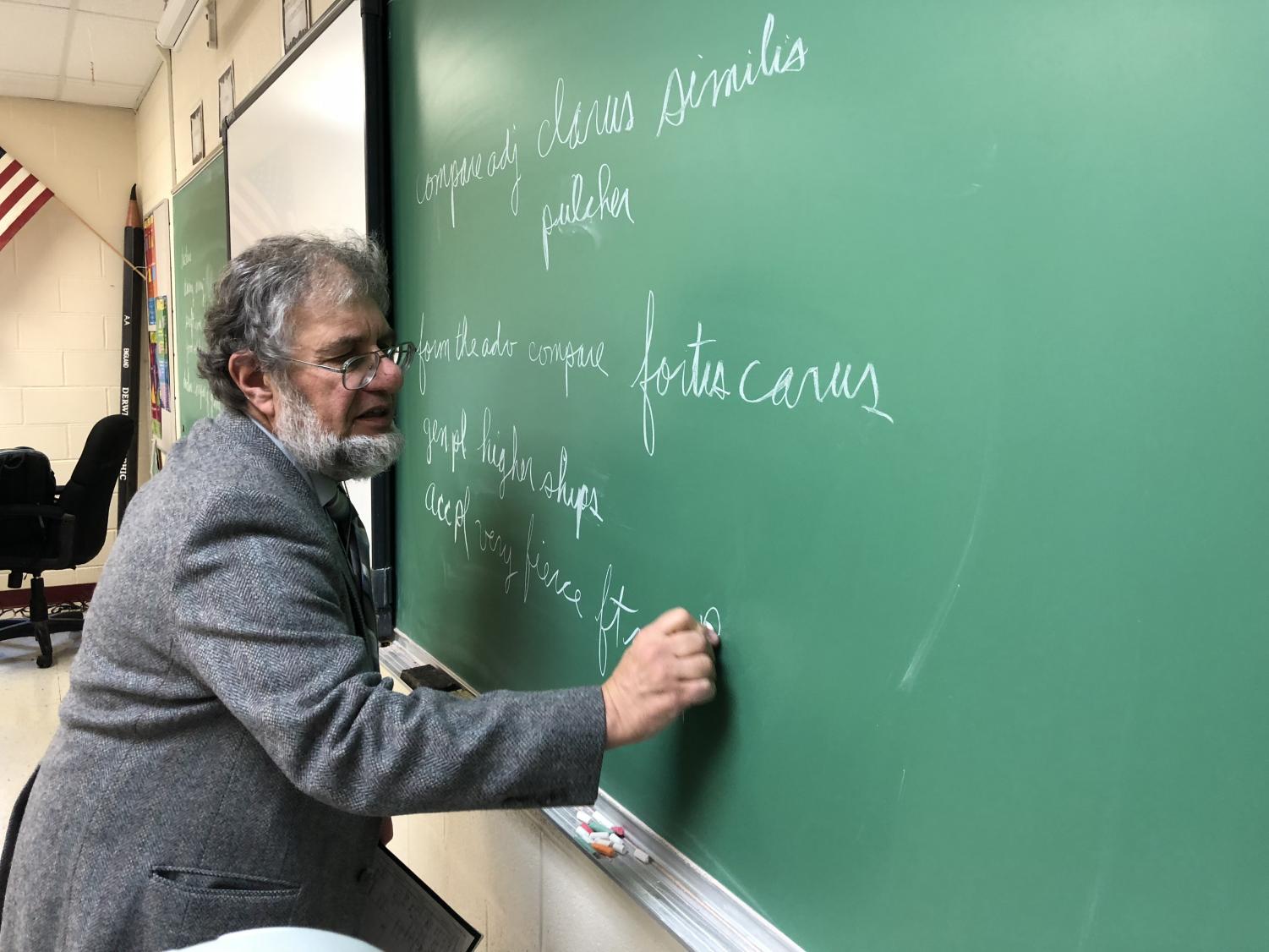 Dr. Russo originally came to Ohio to earn his Bachelor of Arts degree in Latin at Xavier University in Cincinnati. Then he received his Master of Arts and Doctor of Philosophy degrees from The Ohio State University. In his grad school years, he joined an international studies program and went to the University of Cambridge for about nine months.
Though most of his life is centered around teaching, which he loves, Dr. Russo has a passion for history, as well. Over the summer of 1971, Dr. Russo went to Yorkshire, England. He did some archaeological digging near Hadrian's Wall at a Roman cavalry fort that was part of the northern defense dating from the Roman Empire. The following year he spent four weeks at the American Academy in Rome. When asked to name a favorite place he has been to, he immediately replied, "Yorkshire… the hills there are just beautiful."
Apart from teaching, traveling, and spending time with his wife, three children, and three grandchildren, Dr. Russo also sings in his local church choir and is currently playing trumpet in the Cuyahoga Falls Community Band. "Oh, and I read all six volumes of Winston Churchill's World War II series," Dr. Russo added.
Asked how he likes Walsh so far, he said, "I like it a lot here. People have been very kind to me and the students are great." Dr. Russo said he'd like to stay at Walsh for a while and that it's a great community.