American Sign Language Club forms on campus
Drew Toth, Contributing Writer
October 31, 2018
Have you ever wanted to talk to another person without saying a single word? It's possible, with American Sign Language (ASL).
The ASL Club had its first meeting after school on October 23 in Room 260. The club is led by sophomores Carra Croucher and Allie Stark and moderated by Mr. Albin, S.J. The group strives to educate people about ASL and teach the basics, such as the alphabet.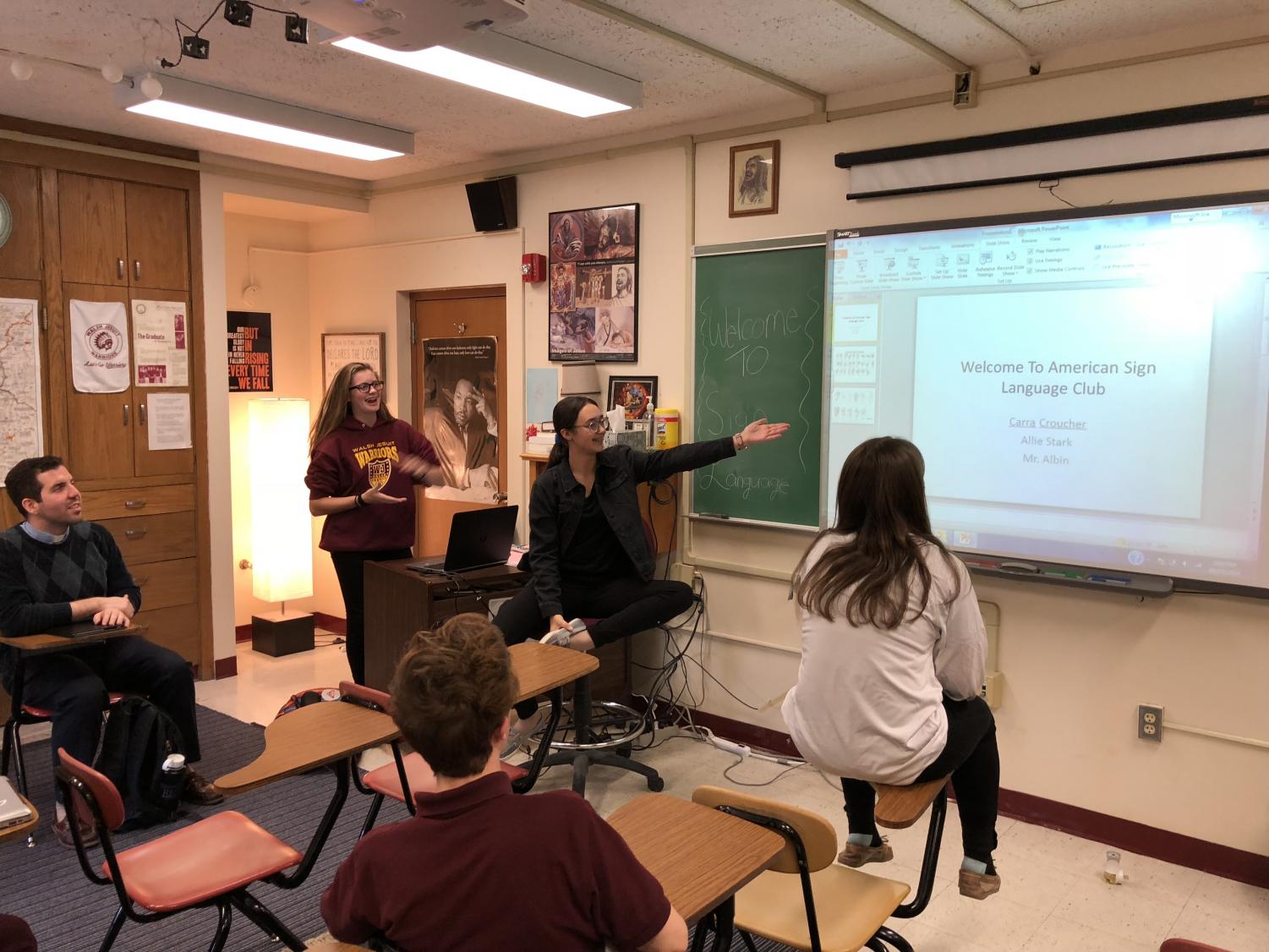 The idea of the club came from Carra, who participated in a similar activity back in the 7th and 8th grades. The goal of them was to become more fluent in sign language. She enjoyed it so much and wanted to bring it to Walsh Jesuit because it "was fun to talk that way, and [I] wanted to continue."
The group hopes to raise awareness of the need for sign language, such as showing use in various private and public professions. The main goal, Carra said, for the club would be to have members be able to "hold a conversation in sign language."
Meeting times are subject to change; however, the next meeting will be on this upcoming Monday, November 5. The club is still quite new, so any newcomers are more than welcome to drop in and learn to be ASL Academics.