Freebies: A risky business?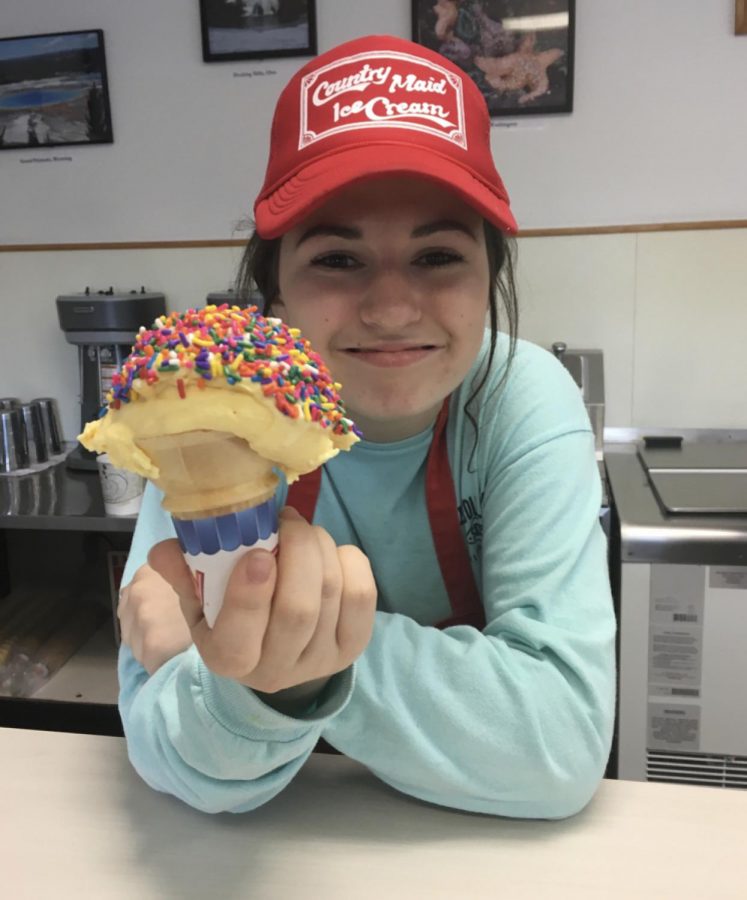 Everyone loves visiting their friends at work. Getting to see them at their workplace in their uniforms and actually watching how they do their jobs is always fun. The best part, though, is enjoying discounts or even free stuff when you visit them at work, right? But are these free perks ethically okay?
Senior Jackie Ward, who works at Countrymaid Ice Cream, does not think that giving her friends discounts or free treats is that big of a deal. "My boss allows all employees to give our families a twenty percent discount on anything they buy, but sometimes I will use this discount for friends or even give them their ice cream for free," admitted Jackie.
Adam Salek, a junior, works in the landscaping business and offered an opposing opinion to Jackie's. "I would never just do a friend's lawn for free," said Adam. "It would not be fair to anyone else for me to allow my friends not to pay full price just because I know them."
Ethics and Morals teacher Mr. Dan Bizga explained that it really depends on the workplace and the boss to determine if discounts and perks are ethically okay. "I've worked in the restaurant business, and sometimes my boss would allow us to give family members an appetizer or a glass of wine," said Mr. Bizga. However, when he worked at Banana Republic, all employees received a fifty percent discount. "Allowing family or friends to use our fifty percent discount was considered 'discount abuse' and could result in possible termination of our job," noted Mr. Bizga.
So, the next time you think about asking your friend for that freebie at their place of employment, consider whether you are violating workplace rules or putting pressure on your friends.