Chloe Gunther honored by Cleveland Diocese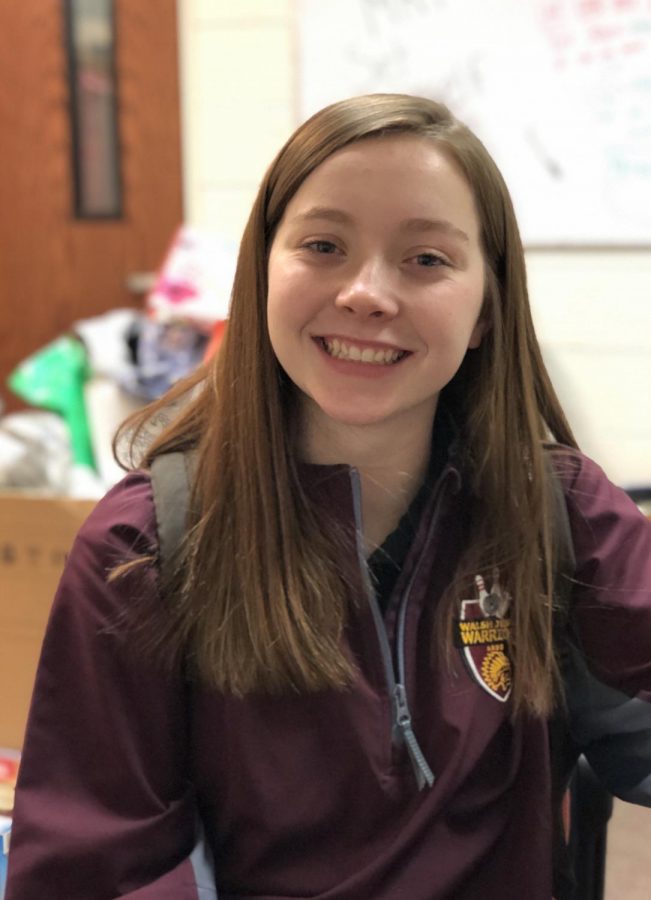 "I was very surprised and so grateful to have won such a great award!" said senior Chloe Gunther. She was aware that she had been nominated, but she did not know that she would soon be the sole recipient of the prestigious recognition.
Chloe recently won the Rose Juriga Memorial Youth Justice Award for 2018. This is presented to a young person who demonstrates a strong and active commitment to the concept of social justice in harmony with biblical values and is a positive force for promoting change through their school, community and/or church. All of the schools and churches in Summit County are requested to submit a nomination, and Chloe was the only one selected from among many nominees.
Mr. Tim Dunn, theology teacher and Director of Campus Ministry at WJ, nominated Chloe for this special distinction. When asked why he submitted her name, Mr. Dunn immediately asked, "Have you met her?"
Mr. Dunn had originally nominated Chloe last year when she was a junior. He was then informed that the Catholic Commission of Summit County, which chooses the recipient of the Youth Justice Award, prefered to select seniors, but they encouraged him to nominate Chloe again during her senior year.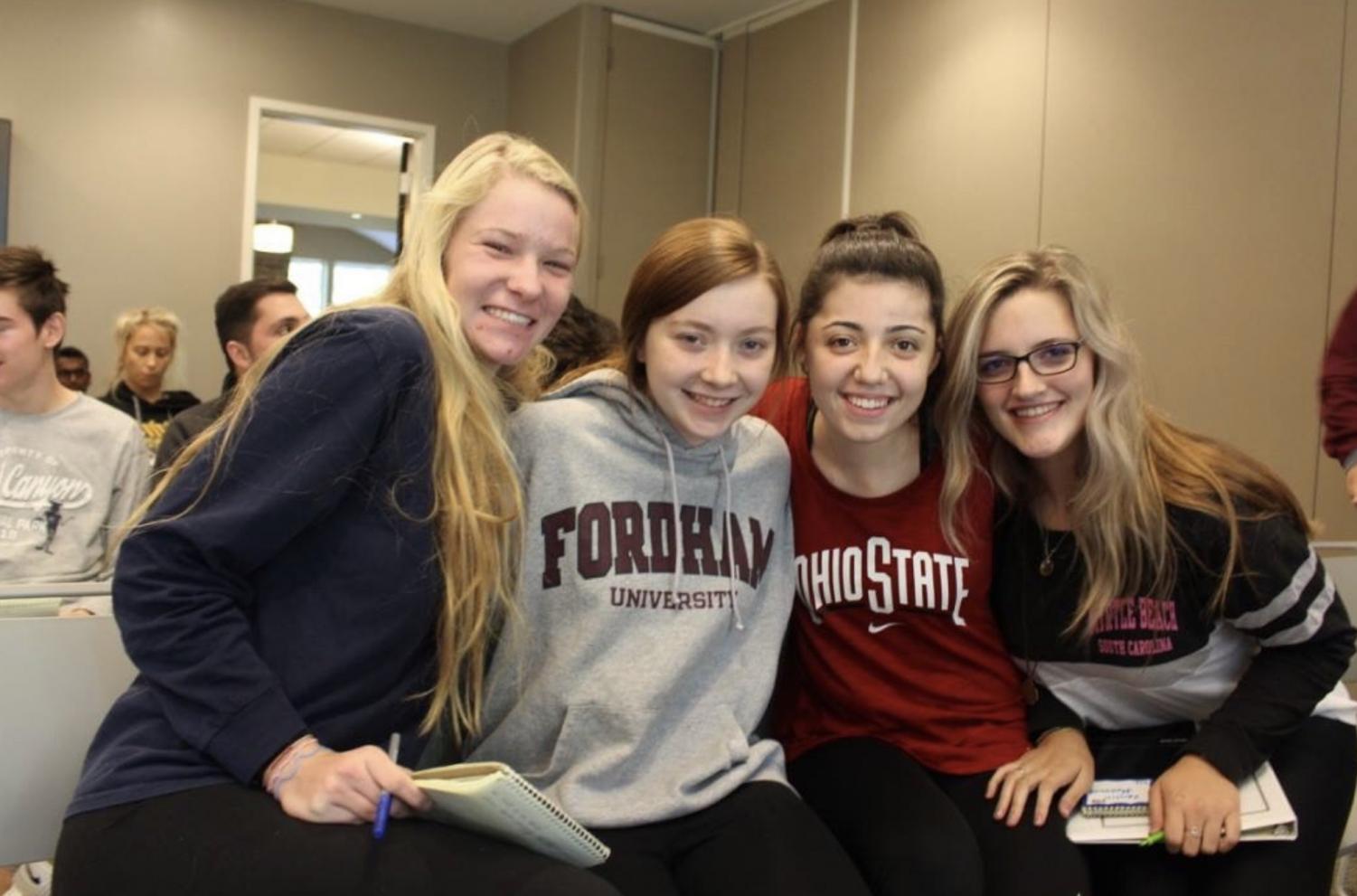 Chloe is an active member of the WJ Justice League and is extremely involved in Campus Ministry. She has provided great leadership and service in many areas of social justice, especially through the Labre ministry. Every time Chloe goes out on Labre, everyone knows her by name and she knows them, too. She has also been selected as a delegate to the Ignatian Family Teach-In for the last four years. In addition, she goes out of her way to help others at school to better understand the needs of refugees and people who live on the margins.
As a sophomore, Chloe started a club to help students learn about refugees and others in need. To do so she also created a refugee simulation in attempt to educate the whole school. "I learned about the program on the JRS website and I thought it would be a great way to bring such a global issue into the walls of WJ," said Chloe.
The 40th Annual Bishop Cosgrove Justice Dinner and Silent Auction will be held on Friday, December 7, 2018, where the award will be presented to Chloe for her outstanding commitment to social justice. Chloe is an inspiration to everyone through her initiative and passion to help those in need and to educate others about them as well.
"I am excited that it will shine a light on all of the good things going on in Campus Ministry and Justice League," said Chloe.