Immersion trips benefit all involved [Opinion]
Trash filled streets in a small village in Ecuador where people struggle to get by. Trailer homes in Immokalee, Florida, where 6 or 7 families live. These and dozens of similar scenes open the eyes of Walsh Jesuit students to see that the world needs help.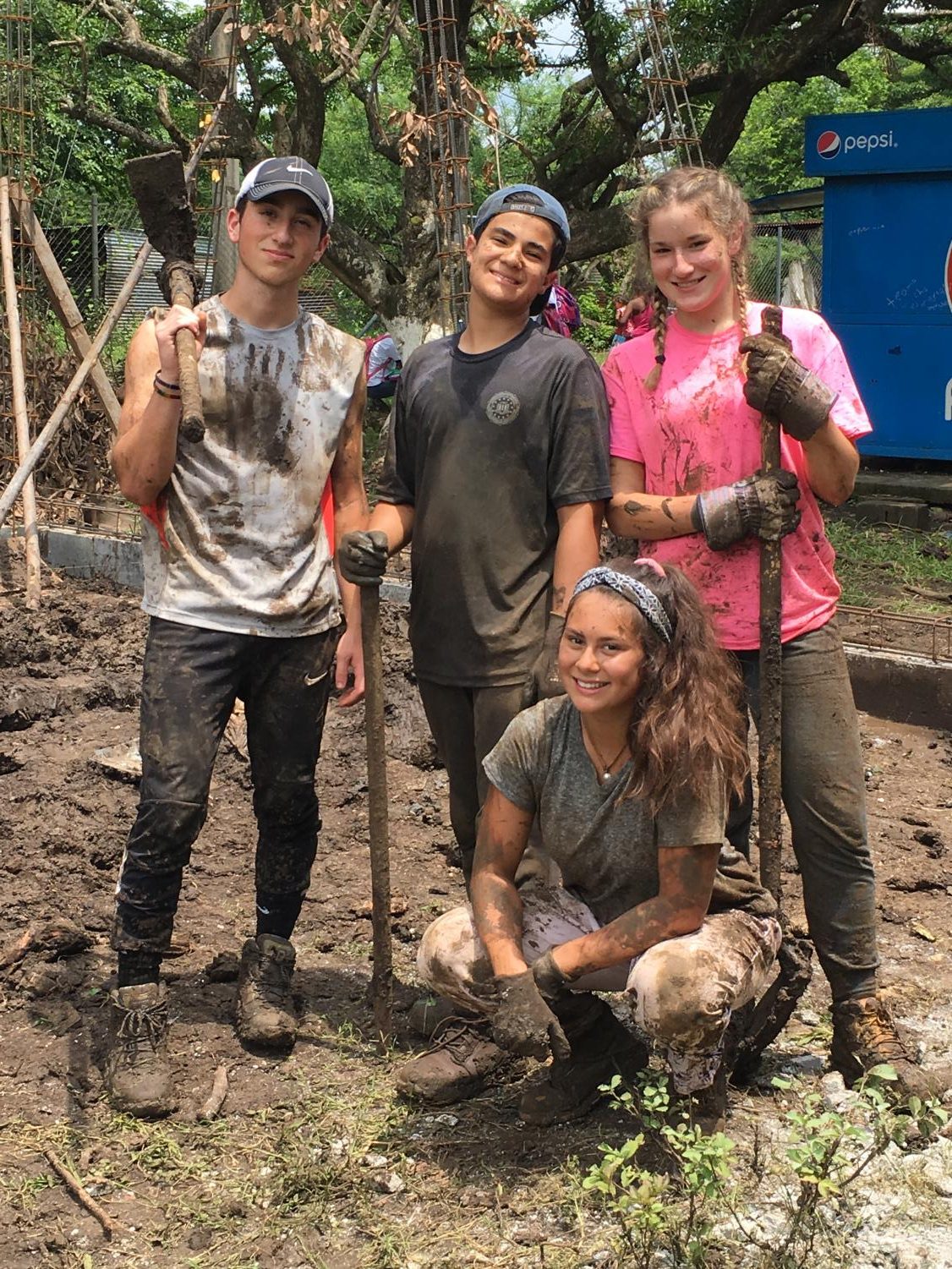 Sophomores and juniors have the chance to go on immersion trips to interact with people both in the United States and in third world countries. Students listen to their stories and show them the compassion and recognition their governments and societies fail to give them. The experience also gives students the opportunity to help build schools and homes, serve in soup kitchens, and play with children to let people know they are not alone.
Most important to Walsh's mission, these trips aim to make a lifelong impact on the hearts and minds of students so they will always be loving and committed to doing justice, particularly when it comes to the most vulnerable. As they continue to grow and go out into the world, students will have the ability to start a chain reaction of solidarity with those around the world who need a helping hand .
Senior football player Burty Pollock traveled to Guatemala last June. The experience continues to shape the person he wants to become. "This trip helped me to understand the importance of seeing the injustices all around us and working together to help combat them," Burty said.
According to the University of Nevada, teens reported that the benefits of service trips are "learning to respect others, learning to be helpful and kind, learning to understand people who are different, developing leadership skills, becoming more patient, and gaining a better understanding of citizenship."
Sam Johnson and Keelan Ziegler
Speech teacher Mr. Steve Grescovich (Coach G) has accompanied students on many trips over the years, and he has seen the gratefulness of everyone involved. "The people can't understand why Americans would come help, which is why presence is just as important as monetary value," Coach G said.
Whether service trips include manual labor or not, take place in the United States or outside of the country, they are important because of the relationships formed and the transformation in the lives of all those involved.
Victoria Casenheiser, a senior, traveled to Ecuador this past summer. " In Ecuador I was able to form relationships with the kids and people I met that I know will last a lifetime. Not only was I able to have an impact on them, but they had an even bigger impact on me. I am so grateful for my experience…," Victoria said.
A passport isn't needed to come in contact with injustices, because they are evident even in Northeast Ohio. Caitlyn Banc, a senior, attended an immersion trip to inner city Cleveland which taught her that even the people right in our backyard deserve our attention. " Working with those less fortunate so close to home and for a full day was truly a reality check. I learned that you do not have to leave the country to help people in need. Immersion is not all about giving a handout; it's about building community with those people and understanding their challenges," said Caitlyn.
Even those who have not attended immersion trips can be mindful of the less fortunate and acknowledge that all are loved by God and deserve to be treated with and live with dignity.
Leave a Comment