"Winter is coming…so is The Sketch deadline."

Love to write stories or poetry? Have a passion for art? Need to catch the moment in the perfect shot? If you said yes to any of these, you should submit to The Sketch.
As WJ's literary arts magazine, The Sketch is an annual anthology of selected fiction, nonfiction, poetry, drama, artwork, and photography created by current Walsh Jesuit students. The publication is staffed by students and the moderator, Mrs. Puckett.
The student editors include an editor-in-chief, assistant to the editor-in-chief, and literary and art editors who choose a specialty, art or literature, based on their own personal preference. Staff members are also encouraged to submit their own art or literary work.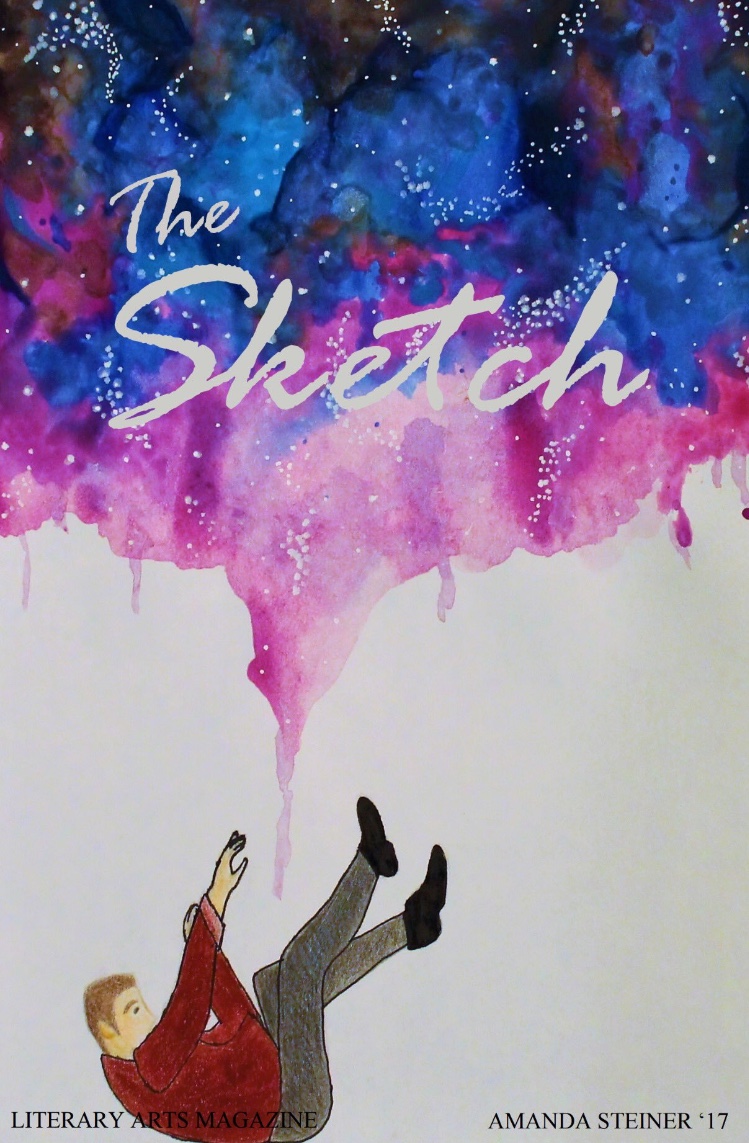 Behind the scenes, the editor-in-chief receives submissions from the student body and uploads them to Google Drive, where other editors will rate submissions and decide what will get put in the book. Staffers also design the bulletin board outside the English office, make posters and send emails and announcements to raise more awareness and encourage students to submit.
The publication takes many months and hours of work to compile. After rating submissions and making their final decisions, the staff holds publication day when they physically put the book together with printed out pages. Then, after the initial assembly, the book is revised many more times, compiled into a PDF version, and then sent to Ohio Northern Printing. The final proof will be sent back to the editor for approval and the staff will distribute the book to all students, faculty and adult staff.
"
I joined The Sketch because I love reading other people's writing and discovering the hidden talent of WJ students"
— Tessa D'Errico
Many students love working on The Sketch. One junior, Tessa D'Errico, who has been a part of the Sketch since freshman year, stated, "I joined The Sketch because I love reading other people's writing and discovering the hidden talent of WJ students."
Another staff member, junior Sarah Eckman, joined because she has "a strong passion for writing and expression of art. I also joined because of my plans to pursue a career in the writing industry and I wanted to get as much experience with the art as possible."
If interested in submitting to The Sketch, email Gabriella Delprete at [email protected] and include your piece(s)'s title, your homeroom, and your grade.
"Winter is coming…so is The Sketch deadline."